Bicycles are an increasingly popular form of transportation not only in Dublin, GA but throughout the United States. While public initiatives have been launched in Georgia aimed at making roads safer for bicycles, negligent drivers still inflict serious injuries to innocent victims.
If you have been injured in this sort of accident, don't hesitate to contact our Dublin bicycle accident lawyers at The Weinstein Firm for immediate legal assistance. You could be entitled to compensation for your injuries. We offer a free initial consultation, so contact us today to schedule a time to discuss your case with our skilled personal injury lawyers.
What Are Georgia's Bicycle Laws?
Bicycles are treated the same as vehicles under Georgia law. That means that cyclists, just like motorists, are required to adhere to the same rules of the road, including using signals, stopping at stop signs, and following the posted speed limit signs.
Still, there are additional rules that are applicable only to bikes, which include:
Using arm signals to signal turns
Riding in the same direction as traffic
Not allowing another person to ride on the handlebars
Not riding more than 2 abreast, unless on a bike lane/path
Mandatory wearing of helmets for riders under 16 years of age
No transporting children below 1 year as passengers unless when properly secured in a bicycle trailer
Riding as close as possible to the right, with few exceptions (avoiding a hazard, turning left, etc.)
No riding on the sidewalk
Must have the necessary safety equipment, which includes working front and rear lights, brakes, etc.
Not having more people on a bicycle than what it was equipped for (typically 1 person unless it is a tandem bike).
How Is Fault Determined in Georgia Bike Accidents?
Cyclists are often assumed to be at fault in case of bike accidents. Other road users generally view cyclists as a nuisance and they are usually on the receiving end of other drivers' aggression. Insurance companies also try assigning blame to cyclists to avoid paying compensation.
Besides holding the same responsibilities as other road users, cyclists have the right to the same treatment. As a cyclist, you have the right to your space and safety, but negligent drivers frequently compromise those rights.
Bicycle accidents are almost always negligence claims. To prove fault and be awarded damages, your claim must meet 4 critical criteria:
Duty
The driver that caused the bicycle accident must have owed you a duty of care. This requirement is automatically satisfied since all road users owe each other a duty to share the road responsibly.
Breach of Duty
The driver breached his/her duty of care. This element is satisfied by showing that the driver's actions weren't necessarily what's expected of a reasonable driver. For instance, texting while driving.
Causation
The breach of the driver's duty of care caused the bicycle accident. This is satisfied if the actions of the driver were directly responsible for the accident. For instance, following the example above, if the driver was not texting, he/she probably would have seen you riding and slowed down. Simply put, the driver's actions put him/her at fault.
Damages
The driver's actions caused you to sustain injuries. This requirement is met easily since you are most likely suing the driver with the hope of recovering compensation for your injuries and losses.

If you were involved in a bicycle accident, proving fault is done as explained above. If you weren't at fault, you definitely deserve full compensation for your injuries and losses. The bicycle accident lawyers in Dublin, GA at The Weinstein Firm can work with you to get the compensation you deserve.
What Should I Do After a Bicycle Accident?
Here are the steps to take immediately after being involved in a bicycle accident:
Contact Police
The first thing you need to do after being involved in a bicycle accident is calling the police. Under Georgia law, you are required to call 911 after an accident if there are serious injuries, death, or property damage that exceeds $500.
Record the Scene
It is always advisable to record and document the accident scene to help you back up your version of events. This may include taking photos and video footage of the accident scene, your injuries, road conditions, as well as damage to your bike.
Never Admit Fault
While it is obviously important to be honest with the police and medical providers when speaking about the accident, remember that your statements will be recorded and can be used against you in court. Simply put, don't feel pressured to admit fault for the accident.
Seek Medical Attention
Bicycle accidents have the potential to be serious. Due to this reason, if you're involved in an accident, make sure that you receive medical treatment without delay. You should also follow up on all courses of treatment as prescribed by your doctor.
Call a Bicycle Accident Lawyer!
If you have been hurt in a bicycle accident, you need to secure the services of a trusted bicycle accident lawyer. The lawyer will ensure that your rights are protected and will get you the compensation you deserve for your damages and losses.
What Types of Damages Can You Recover From a Bicycle Accident Claim?
Following a bicycle accident, there are several types of damages or compensation you can recover if your claim is successful. The damages are categorized into two major groups:
Special Damages
General Damages
Special Damages
Special damages are also referred to as economic damages and are aimed at recompensing victims for the costs incurred during and after the bicycle accident. They are the primary form of financial compensation offered to bicycle accident victims. They include the following:
Lost wages
Reduced earning potential
Medical bills
Property damage
General Damages
General damages are also referred to as non-economic damages. They are aimed at compensating bicycle accident victims for intangible injuries such as emotional, mental, or psychological harm resulting from the accident. General damages are intended to help cyclists that may never recover their normal lives as a result of the accident. Examples of general damages include:
Emotional distress
Loss of enjoyment of life
Loss of companionship or affection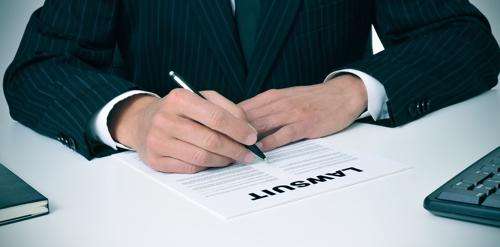 How Much Time Do I Have to File a Claim?
The time limit for bringing a lawsuit is known as the statute of limitations. The Georgia legislature has enacted different statutes of limitations for different kinds of legal claims. The statute of limitations for personal injury lawsuits in Georgia, which includes those that arise from bicycle accidents is 2 years.
The statute of limitations doesn't require each claim to be resolved within 2 years. Rather, it requires injury victims to file their claims within 2 years. If you fail to file your lawsuit before the expiration of that 2-year period, you will lose your right to pursue that claim in court.
How Much Will a Bicycle Accident Lawyer Cost?
Bicycle accident victims that come to us at The Weinstein Firm looking to file personal injury claims often wonder whether they can afford our legal services. Fortunately, we work on a contingency fee basis. Simply put, we don't get paid until your case is concluded successfully. If we don't win, we won't get paid. That means you can file your bicycle accident lawsuit regardless of your financial situation.
Why Do I Need a Lawyer?
You need a lawyer in your bicycle accident claim for the following:
Case Preparation/Filing a Lawsuit
The Weinstein Firm has a team of experienced attorneys that know exactly what to do when preparing your case and filing a lawsuit to ensure that you don't lose out on compensation that's rightfully owed to you. We know exactly how to build the perfect legal strategy to suit your unique needs.
Settlement Negotiation
The first thing that insurance companies will do following your bicycle accident is to offer you a settlement. However, they will give you the least possible settlement. Fortunately, if you have our bicycle accident lawyers representing you, we will determine the true value of your claim and pursue the maximum compensation you are entitled to.
Trial Preparation and Representation
If settlement negotiations fail, we will escalate the matter further by taking it to court. We will represent you in court to the best of our ability to ensure the most favorable verdict in your case while you continue with your life activities while the case is underway.
Contact Our Dublin Bicycle Accident Lawyers for a Free Case Review
If you or a loved one was seriously injured as a result of a bicycle accident, don't hesitate to contact the Dublin bicycle accident lawyers at The Weinstein Firm. We understand the different forms of compensation that victims of bicycle accidents are entitled to as a recovery for injuries sustained and damages incurred during and after the accident.
Contact us today to schedule your free, confidential, and no-obligation consultation and case evaluation with an experienced lawyer in matters relating to bicycle accidents and the compensation you are rightfully entitled to.