Some people look forward to going to an Atlanta Braves game all winter long. When spring training starts, you buy your tickets and make sure you take time off from work. The last thing you expect is to call a Douglasville injury lawyer after the game.
If you are somehow injured while at a ball game, you should call our office. Here, we'll explain what your rights are if you should get injured at the ballpark.
Most People Would Be Surprised at How Many People Get Hurt at the Ballpark
Usually, a night out at the ballpark is a fun time for all. Unfortunately, there are times when fans can get seriously injured while at Truist stadium.
Despite the efforts made by the Braves' management team, every year, people are injured while trying to have a good time. Some fall while trying to find their seat in the bleachers. Others are hit by a foul ball or a rowdy fan.
Our Douglasville Injury Lawyers Can Help Decide Who to File Suit Against
When something like this happens, it can be hard to figure out who's responsible. Should the owners of the stadium be held responsible for the bad behavior of their fans?
It can be hard to determine exactly who you should sue regarding your injury. The good news is that your Douglasville injury lawyer will make sure all possible defendants are named in your personal injury lawsuit.
Your Douglasville Injury Lawyer Will Also Have to Prove Negligence
Regardless of who you name as a defendant your Douglasville injury lawyer will have to prove fault. They do this by proving that the named defendants were negligent.
This could involve ordinary negligence on the part of a food vendor. Or it may involve negligence on the part of the stadium for failing to maintain adequate security. It all depends on the nature and extent of your injuries.
What Kind of Injuries Can Happen at a Baseball Game?
When the boys of summer take the field, millions of fans around the world watch the play. If you're lucky enough to get tickets to the game, you should take full advantage of it. However, if you're hurt while at the game, things can turn sour rather quickly.
There are a host of various injuries or accidents you may undergo while at an Atlanta Braves game. Despite the team's efforts to protect their fans, accidents do happen.
What if Your Injuries Took Place While Tailgating Before the Game?
If you have ever been to a Braves game, or any ball game for that matter, you know what tailgating is. Stadium security no longer allows people to bring their food and drinks into the stadium.
What happens is hundreds (or thousands) of fans collect in the parking lots and nearby fields to have a good time prior to the game. Things can get unruly out there for sure. If you happen to get injured while tailgating, can you sue the team? The owners of the stadium?
Can You Sue for Damages if You Were Hit by a Foul Ball?
Another thing that can happen at a baseball game is you are hit by a foul ball. If you watch the game from home, you'll see hundreds of young children and adults with their baseball gloves.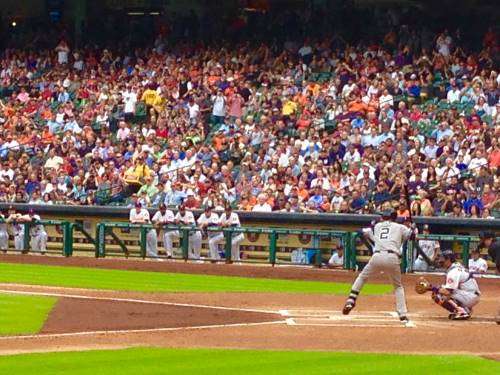 People will literally climb over their neighbor to get their hands on a foul ball. However, if you're hit in the head or chest with one of these balls, you may end up in the hospital. In cases like this, your Douglasville injury lawyer may have to sue.
You Could Be Assaulted by Another Fan
If you've ever been to a live baseball game, you know how the home fans treat the visiting fans. Things can get out of hand quickly. If you or your child are assaulted by a stranger at a game, you may have a claim for damages.
Most stadiums have strict policies against this sort of behavior. The problem is that you may have been an innocent bystander. Surely, your Douglasville accident attorney can sue on your behalf, right?
You Could Easily Slip and Fall While Navigating the Bleachers
Even people in the best physical shape can have a difficult time navigating the bleachers at a Braves' game. If you happen to slip and fall, you may hit your head on concrete. There's a good chance you could suffer a back injury or traumatic brain injury.
Our Douglasville injury lawyers can help file a claim with the stadium's insurance carrier. If they don't pay your claim, we'll have no problem filing suit against the stadium owners, property managers, and any other possible defendants.
What Kind of Damages Can Your Douglasville Injury Lawyer Demand?
Of course, in order to collect damages, your Douglasville injury lawyer needs to prove that you were hurt. In most of the personal injury cases our firm handles, our attorneys request several different types of damages.
These are discussed in more detail below.
Medical Bills and Future Medical Bills
If you need medical treatment for your injuries, then your Douglasville injury lawyer can sue for medical bills. This will include any medical care you'll need in the future. This includes everything from hospital bills to prescription medications.
Lost Wages and Lost Future Income
If your injuries are serious enough, you may miss a lot of time from work. If that's the case, you can demand to be compensated for this time.
If you become disabled because of your injuries, your Douglasville injury lawyer can also demand compensation for lost future income. This will be equal to whatever the difference is between what you would've earned compared to what you'll now earn.
Pain and Suffering
Most of the clients we represent in claims against baseball stadiums and property managers are entitled to damages for pain and suffering. If your injuries are serious, you will likely experience a lot of pain.
You can also demand compensation for the mental anguish you suffer after your injury.
There's a Good Chance Your Douglasville Injury Lawyer Will Settle Your Claim
If you and your family went to the stadium to enjoy the ball game and ended up in the emergency room, contact our office. There's a good chance you may be entitled to compensation. Our Douglassville injury lawyers have handled their fair share of cases like yours.
What we do is have new clients come into the office to sit down with an experienced Douglasville injury lawyer. We don't charge you anything for this initial meeting. It gives both you and your attorney a chance to see if you wish to move forward together.