You might be out of work and wondering how you'll pay the bills and invoices. However, you don't have to cover an injury that someone else caused. Our personal injury lawyers near Acworth, GA can help you get the assistance you want.
At The Weinstein Firm, our whole law practice is developed on getting injured people the money they need to cover therapy and proceed with their own lives. We began as a small local law practice, but we have since grown into a large, successful company that is known for how we deal with insurance companies.
Our experienced attorneys know what they will need to do to get you paid. We'd love to give you a free consultation to discuss your case. Get in touch with us at 770-HELP-NOW now and receive your free consultation.
Which are the Main Things to do if I am Injured?
We seriously consider all injuries no matter how small or large. Any injury can result in complications and perhaps become a great deal more costly and irritating than you thought. Guard your rights and the very best thing you can do to help yourself is to move with caution. Here are just two things all injury victims should do:
Never take money or sign paperwork right away. Insurance companies provide money and often swoop in. You may be eager to spend the cash, particularly if you're worried about how you are going to cover your bills. But insurance companies aren't giving money because they want to help you.
Instead, they are hoping you'll take the "fast cash" and sign away your right to recover any more money–before you find out that your injuries will cost a lot more than you expected. Don't accept an insurer check, sign up paperwork or make a statement without talking to a lawyer.
Always consult with our personal injury lawyers near Acworth. The time you spend using a consultation can mean you receive tens of thousands of dollars more for your injuries. Personal injury attorneys work on many injury cases and they will know whether you have a claim that is strong and what it takes to get income from the insurance company.
A good lawyer may refer you to a physician who can give you a complete evaluation of the price of treatment and will diagnose your condition.

What Exactly Counts as a Personal Injury Claim?
A fantastic rule of thumb is when the injury occurred through no fault of your own, your claim is valid. However, it can be tough to rate this on your own. Injured men and women blame themselves. But the law does not function that way.
Injuries are usually preventable, and they occur because someone was careless, or negligent. Negligence is in the origin of dog bites and many car wrecks, slip and fall accidents. A negligent man didn't necessarily mean to harm anyone. But your accident occurred because of their carelessness, and their insurance company has to pay the cost of your injuries.
We work on these kinds of personal injury claims:
Vehicle accidents
Accidents where someone slipped or tripped and fell to the floor
Pedestrian and bike accidents
Injuries imposed by a mugger
Product defects
Dangerous medical apparatus
Harmful or prescription medication
But many different types of injuries may also cause personal injury claims that are legitimate.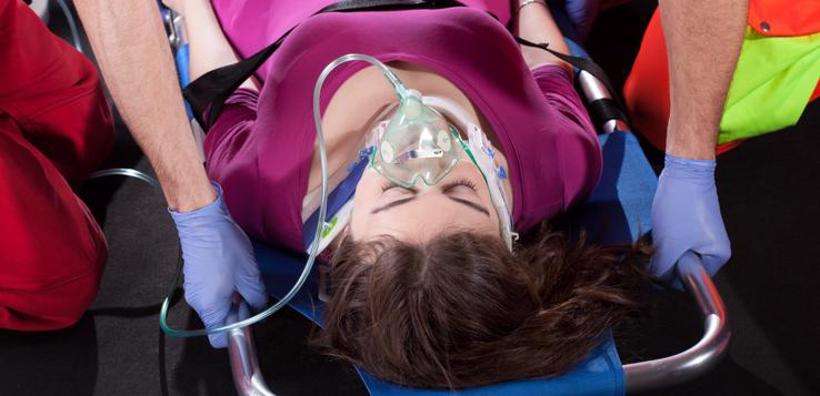 Personal Injury Practice Areas
Dog Bites
Drunk Driving Accidents
Rear-End Collision Accidents
Slip and Falls
Social Security Disability
Truck Accidents
Uninsured Motorist Accidents
Workers' Compensation
Will my Personal Injury Claim Have to go to Court?
Most of our cases never end up in court. We only go to court when insurance companies won't compromise, leaving us little to no other options but court. This happens when an insurance company believes it's a stronger case than we do, possibly because of evidence or because the insurance company thinks it can discredit your testimony.
If the insurance company in your case is stubborn, we can tell you how strong a case you have and whether you should take it to the local court. In the event you opt to go to court, our lawsuit attorneys can continue to handle your situation all the way through trial.
But going to court would be the exception, not the rule. The majority of the time, we are able to force the insurance company to the negotiating table. Once there, we fight hard for you. We start every injury case with our own thorough investigation of the events, checking every detail and all facts to reveal your side of the story.
We give the insurance provider the right facts and hard evidence demonstrating the injuries you suffered and the amount of money you'll have to recover. This frequently wins our customers a significant sum of money.
What will a Personal Injury Lawyer Near Acworth Cost Me?
At The Weinstein Firm, we never ask you to pay out of pocket for our services. We don't think it's reasonable while you recover from a recent accident. We have an affordable and easy payment system:
Should you hire us, we won't charge you anything while your claim is being handled.
We'll collect our fees as a proportion of everything you get.
This means that if we don't win money for you, you pay us nothing. We take all the risk of the case and are only compensated when we win.
You Pay Zero Unless We Win!
Millions recovered for injured victims
Does Acworth Have a Deadline for Filing a Personal Injury Case?
Yes, The City of Acworth has deadlines you must follow. These deadlines aren't one size fits all–they can change depending on the circumstances of your injury. But the deadlines have one thing in common — it's improbable you will be able to recover any money for the harm if you miss the deadline for filing a claim.
Some claims have a time limit — sometimes just a matter of months, although injury instances have to be filed within two decades of the date you were hurt. It is important to consult a personal injury lawyer straight away, to be sure that you don't endure the consequences of missing a deadline.
Talk to a Personal Injury Lawyer Near Acworth
At The Weinstein Firm, we've got a long track record of helping injured individuals receive the money that they need. Having an experienced lawyer on your side can make all of the difference, and we'd like to show you what we can do for you. We'll explain your rights.
Call us at 770-HELP-NOW for a free consultation and begin your claim to getting paid. Get in touch with us or fill out the form today and get your FREE consultation.