Alcohol-impaired driving fatalities accounted for 22.3% of all traffic fatalities in Georgia in 2020 according to the National Highway Traffic Safety Administration. Sometimes, accidents are not fatal, and you can be left with serious injuries due to the poor decisions made by someone else.
If you've been hurt in a car accident in Winston, you want to talk to a car accident lawyer. Many car accident victims have no idea the extent to which their injuries will end up in the future. Victims are more inclined to agree to a quick insurance settlement. Even injuries that seem minor, like whiplash, can grow into ongoing or more serious issues that are a whole lot.
You want to make sure you get the money you're owed, so you can come away from your injury with no bills. A car accident attorney near Winston can help you. The personal injury attorneys near Winston at the Weinstein Firm can help. Our firm has grown to become one of the premier car collision firms in the state. We have made it our mission to get you the most money possible and to help the victims of accidents and injuries. In representing the victims the insurance companies, we believe. We want to be the person who makes it possible to get and stands up for you and your family. Find out what we could do for you. Call the Weinstein Firm at 770-HELP-NOW today, and receive a free consultation.
About Winston
Winston is an unincorporated community in southwestern Douglas County. Winston is assigned the ZIP code 30187. This ZIP code has segments in Carroll County and Douglas County. Winston was named after "Uncle Jackie" Winn, a pioneer citizen.
The nearby Clinton Nature Preserve spans 200 acres and contains nature trails and open exploration areas. Park visitors can reach Carnes Cabin, a pre-Civil War residence, with a 1-mile hike. Winston is about 14 miles from Sweetwater Creek State Park. Guests at Sweetwater Creek can see the ruins of a historic mill, admire the rapids, hike forest trails, and fish in the George Sparks Reservoir.
Why Do I Need an Auto Accident Lawyer Near Winston?
Why don't you just take the insurance money? Oftentimes the insurance carrier will provide you with quick cash with no lawyer needed. They may even send you a check in the mail, just as you get your first physician bill or your car repair quote.
At a glance, this check can seem to be a lifesaver. To take the money you have to sign a release. This signed release states you give up your rights to each of extra damages. That would be OK if they offered you enough to pay your long-term cost, but too often it's premature to even understand how much future medical costs will be. You might wind up accepting a check for $10,000 and later find out you have medical bills worth $50,000 or more.
Some insurance providers use tactics designed to lower or delay your claim with the hope you will seek a quick settlement. This can include:
Stating they are reviewing your claim, understanding you're hurting for money.
Constantly calling to ask you you're doing and other friendly questions to utilize your answers against you.
Pressuring the paperwork to be signed by you before you now the extent of your injury.
Blaming you for the car Crash, even when it wasn't your fault.
Claiming before the accident happened, you had a pre-existing injury
The reason insurers utilize these strategies is because they have just one purpose: to pay the cheapest dollar amount to you. It doest matter whether you are in pain, whether you get the treatment you want or if you can go back to work. Their priority is the bottom line.
Your lawyers priority, on the other hand, is assisting you. Insurers have an army of lawyers working against you. Your car accident lawyers near Winston helps even the odds. Their main focus is helping you make a complete recovery, and obtain the most compensation possible.
What Kind of Monetary Damages Can I Recover in a Winston car accident?
You may have the ability to recover all your costs related to the crash. This may include: lost wages because you missed work, all your medical bills, all drugs costs, any long-term treatment or rehab you need, and car repairs and property damage.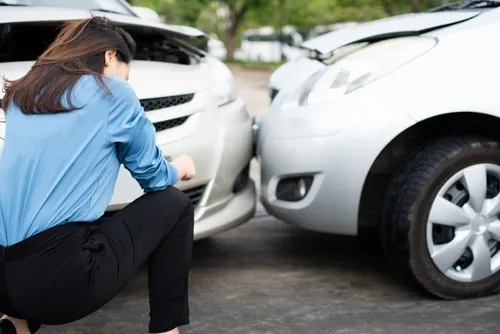 What Can a Lawyer Do For Me?
We've seen many individuals go through severe debilitating injuries. We have worked with families going through the loss of a loved one because of a car accident. We know that facing the legal procedure is painful under these circumstances. But this is also where the system is intended to protect your loved ones and you. The legislation permits you to receive a huge cash award to offset your handicap or loss while recovering the costs above. There is absolutely no way this cash can undo what happened, nothing can. But it can help you and your loved ones remain above water financially. In many cases, we see these big awards help families pay the bills or maintain their homes.
Will I Have to Go to Court for a Winston Car Accident Claim?
In many cases, no, you will not have to go to court. A typical automobile accident claim goes through several stages:
negotiating with the insurance company
filing a lawsuit and start actions
going to trial if necessary, obtaining a verdict by the jury.
When the insurance company offers to settle, this procedure can end at any time. As your automobile accident lawyer, is our goal to get the largest settlement possible, as early in the process as possible. This helps you get the most money with the least cost, frustration and time. In some cases the insurance company will refuse to budge. If this occurs, it is your decision to proceed to court or not. We'll do our very best to look after everything for you and make the process smooth. We've got a great deal of expertise with the courts and a strong record of success.
How Much Does It Cost to Hire a Car Accident Lawyer?
You should not not have to pay anything out of pocket to get a lawyer. At The Weinstein Firm, our goal is to help victims, never to add to stress. That is why we offer a simple, secure fee structure. You do not pay us for any consultation or your initial appointment. Unless we win you cash, you pay us nothing, period. If we successfully acquire you a fiscal recovery, we're paid a percent from the recovery. You keep everything else.
You Pay Zero Unless We Win!
Millions recovered for injured victims
Contact Us Today For a Free Consultation
Talk at no cost to one of our car accident lawyers near Winston at The Weinstein Firm. We have been helping auto accident victims for years. Let us help you. We will give you a totally free consultation. Call the Weinstein Firm at 770-HELP-NOW or fill out the form today and get your FREE consultation.