In the United States, nearly half of all car accident injuries result in long-term disabilities. (National Highway Traffic Safety Administration) If you've been injured in a car crash then you need to speak to a car accident lawyer near Villa Rica at the Weinstein Firm. Car crash victims are routinely given insurance settlements that do not cover repairs, lost work time, and medical bills. Do not settle for less than you deserve. Our personal injury attorneys near Villa Rica are here to help.
When you telephone the Weinstein Firm, we do more than most law firms. We send out an investigator to interview you and document the damage for your car. We build the strongest case possible, ascertaining the amount you deserve. Contact our attorneys at 770-HELP-NOW and receive a free case evaluation.
About Villa Rica
Villa Rica is a city in Carroll County and Douglas County located roughly 30 miles west of Atlanta. The population was 4,134 at the 2000 census. The city had an estimated population of 16,058 in 2019, nearly quadrupling its population over 19 years.
There was a small gold rush in Villa Rica in the late 1820s. Visitors to the Pine Mountain Gold Museum can view gold mining artifacts and exhibits and take a scenic train ride around the mountain. Wick's Tavern was a gathering place for miners and is now a history museum.
A marker commemorates Thomas Andrew Dorsey, a gospel composer born in Villa Rica. Dorsey's most well-known work is "Take My Hand, Precious Lord." The 200-acre Clinton Nature Preserve is the perfect place to relax and enjoy nature.
Villa Rica Accident Statistics 2019-2021
How Can I Be Helped by a Car Accident Lawyer Near Villa Rica?
Your attorney does more than just represent you lawfully. They communicate with the insurance company and keep them from being able to take advantage of you in any way. You might be facing stress over bills and medical therapy and in pain. An insurance company only cares about saving money. But a good attorney is the ally you want in getting recovery so you proceed with life and can get better. Prices mount immediately after an automobile accident. Many times, they're considerably more than you expect and far more than the insurance originally provides. Some of the questions to consider when deciding if you Require a lawyer are:
What is the cost of my medical bills?
Will I need therapy or treatment later on?
Did I miss time at work because of my injury?
Could I return to work in the near future?
Do I need a new car?
The only way to know for sure when you have a circumstance would be to speak with a car accident lawyer. People get in accidents they think are small, or that they wrongly believe are their own fault, every day. But as time goes on the true costs of those accidents becomes apparent. You need to talk to a lawyer as soon as possible. Our law firm has been focusing on automobile accident cases for years. We understand what counts as a solid claim. We constantly have clients that are surprised to have such a sizable recovery and glad they have it. Examples of situations which may give a claim that is legal to you include:
accidents due to dangerous road conditions
defective tires
distracted driving injuries
head on collisions
rear end collisions
hit and run accidents
hit by an uninsured driver
whiplash injuries
Do I Need to Sue Someone?
No, most cases are settled successfully without filing a lawsuit. At the beginning of your case, your attorney is basically acting as your own sanity. They will inform the insurance company that they have taken over your case. From then on, the insurance carrier is going to need to deal with them, not you personally. Your attorney will present a case with evidence. They will reveal the real cost of this accident and also push against the insurance provider to give you a settlement that is fair. In some cases, a claim will not involve filing a lawsuit. The lawsuit is against an insurance carrier, not another motorist. It is always your choice whether to move to a lawsuit or not and is not necessary.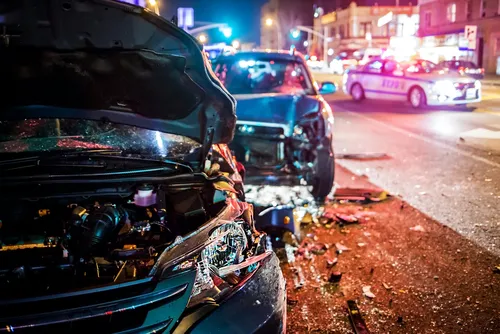 Will I Have to Go to Court?
Typically you won't need to appear in court. Generally, the insurance company would like to prevent a trial every bit as much as you. They want to get the situation over with fast. Even if a lawsuit is filed, they will often end up settling long before the trial date. Your attorney can take care of the meetings and discussions. A car accident claim will go all the way to trial from the Villa Rica court system. We know that no one would like to appear in court, and we'll work to make sure it is as fast and painless as possible. Your lawyer will be at your side at all times.
How Much Does it Cost to Hire an Auto Accident Attorney?
You pay nothing unless you win a recovery. Your situation begins with a free consultation where we help you determine whether you have a claim and if we are the law firm for you. If so, we bill you until we successfully win your cash. Our payment comes from the closing recovery. If we win you a recovery, you owe nothing to us.
How Much Time Do I Have Before I Must Submit a Claim For The Automobile Accident?
In Villa Rica, you have up to 2 years to file a car accident claim. Nevertheless, there are times when the window may be shorter. If you document your claim right away, you've got the best chance of succeeding. Evidence is harder to gather, memory gets fuzzy as time continues, and also the pressure to settle gets stronger. Regardless of what type of injury you were in, talking to a lawyer should be your first move. It might be the best thing that you ever do in your situation.
Get the compensation
you deserve $$$
Schedule a free initial consultation. We will provide sound legal advice without judgement. Contact us today at 770-HELP-NOW
Schedule a Free Consultation with a Car Accident Lawyer Near Villa Rica Today
Speak to one of our car accident lawyers near Villa Rica at The Weinstein Firm. Our duty is to get you into the best health possible after your injury and to be sure that you do not have to cover it. Our law firm is one of the greatest and most respected car injuries firms. We have a strong record of success and we offer a 100% free consultation. Let us assist you. Get in touch with us at 770-HELP-NOW or complete the form to your right today, and receive your free consultation.