Georgia roads are dangerous enough without the addition of drivers under the influence, distracted motorists, speeding drivers, and reckless driving. In 2019, the injury rate for motor vehicle crashes involving a driver who ran a red light or stop sign was more than two times higher than for crashes where the driver did not run a red light or stop sign. (NHTSA, 2021) Auto accidents occur on a daily basis and impact the victims' lives in many varying ways. While motorists are expected to exercise caution while on the road, auto accidents occur when least expected. In some cases, these incidents can severely injure or even kill the victims.
If you or a loved one has sustained injury from a car accident in Georgia, you need to seek the justice you deserve by hiring a Vidalia car accident lawyer. After the accident, chances are you'll be stressed about an array of things like how you will pay your medical bills, car repairs, and even how you'll recover your lost wages. Car accidents can have life-changing effects and so, it's advisable to seek professional legal representation.
The Weinstein Firm proudly offers free initial, no-obligation to all victims, allowing you to not only have your questions answered, but also get guidance from one of the best law firms in the state. After the initial consultation, our team will be in a position to tell you whether you have a case against the other party and how much you could potentially receive as a settlement. Call our Vidalia personal injury lawyers today at 770-HELP-NOW.
About Vidalia
Most of Vidalia is located in Toombs County, Georgia, but the city extends slightly into Montgomery County. It is the largest city in Toombs County. The largest industry is agriculture, and the city is known for sweet onions. Sweet onions grown in and near Vidalia have been licensed as "Vidalia onions" since 1931.
Every spring, Vidalia hosts the Vidalia Onion Festival. The festival lasts five days and includes the Onion Run, arts & crafts, a recipe contest, and an air show featuring the U.S. Navy Blue Angels. Exhibits at the Vidalia Onion Museum showcase the sweet onion's economic, cultural and culinary significance. You can also enjoy a visit to the Altama Museum of Art & History.
Vidalia Accident Statistics 2019-2021
What Should I Do After an Auto Accident?
The steps you take following a car crash will have a huge effect on the outcome of your case. That being said, here are the most important things to do after a car accident:
1. Call the Police
Regardless of the extent of the accident, it is smart to call the police right after the crash. This will ensure the police make an official report, which will be vital in creating a strong case later on.
2. Check on the Other Party
If possible, you'll want to check if everyone involved in the accident is okay. Provide first aid and if there's a risk for fire or explosion, go to a safe location. If there is a need for urgent medical attention, call the emergency services.
3. Exchange Information
Next, you'll want to exchange relevant information with the other party. This includes names, license numbers, contact details, address, insurance policy number, vehicle registration number, etc.
4. Record the Scene
Keep in mind that you will need evidence to make a solid claim. If you have not sustained major injuries, take photographs and videos of the damage inflicted and injuries sustained. Remember to record witness statements as well as their contact information.
5. Never Admit Fault
The last thing you want is to jeopardize your claim by saying sorry or admitting fault. Avoid discussing the accident with the other party until you get a lawyer.
6. Call a Car Accident Attorney
After seeking medical attention, you should get in touch with a reputable attorney and seek legal advice and assistance. The Weinstein Firm is a team of seasoned lawyers who will represent your interests when seeking compensation.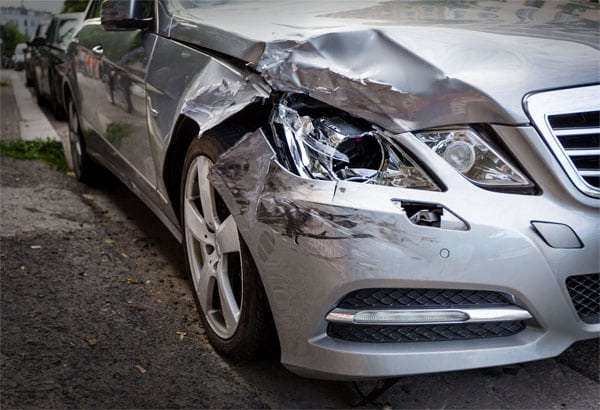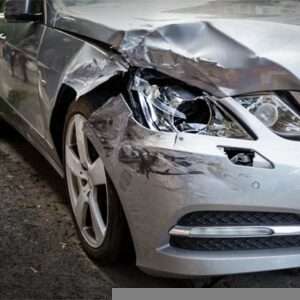 What is the Average Settlement for a Car Accident?
According to car accident claim data, the average auto accident settlement is between $15,000 and $30,000, with severe accidents going beyond this amount. Accidents that result in spinal cord injury or paralysis can be worth hundreds or even millions of dollars because of the victim's lifelong physical limitations and costs.
Keep in mind that it's impossible to tell the exact value of your claim based on averages. That's because auto accidents are unpredictable and versatile. These average amounts are likely to be far from the amount you'll get in the end.
To determine the exact worth of your case, schedule a free consultation with a skilled personal injury lawyer.
When Should I Get an Auto Accident Attorney?
You will want to seek the assistance of a lawyer, as soon as possible, preferably after you visit the doctor. The sooner you retain an attorney, the higher the chances of a favorable outcome.
Why Do You Need a Vidalia Car Accident Lawyer?
An attorney is important for many reasons. Every auto accident victim is eligible for fair compensation for their losses and injuries, but not all parties cooperate and take responsibility, especially the insurance companies. It's highly unlikely you have handled a personal injury case before, and so, the claims process will certainly be daunting and time-consuming. This is where our lawyers come into the picture. The Weinstein Firm will help by:
Preparing Your Case
Our team has unmatched experience, knowledge, and skills to garner the necessary evidence to build a strong case. When it comes to preparing your case, our lawyer will consult your practitioner, interview witnesses, get the official police report, do a thorough investigation and reconstruct the scene in order to have a better understanding of the accident.
Handling Negotiations
Parties at fault and the insurance companies are almost always problematic when it comes to accident claims. They have legal teams and adjusters that have been in the industry for years and know every tactic to avoid or even lowball the settlement amount. Handling the negotiation on your own will likely leave you with an unfair amount, which can leave you struggling, especially if you cannot work like before.
Litigation
If the negotiations fall through, our lawyers will be willing and able to take your case to trial and represent your interests.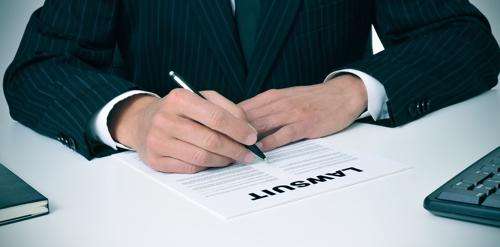 What Types of Damages Can I Recover?
If you have sustained an injury as a result of negligence from another party in Vidalia, Georgia you are entitled to the following types of damages:
Economic Damages – These entail monetary or financial losses incurred as a result of the car accident. Examples include lost income, medical bills, car damages, home care costs, rehabilitation, etc.
Non-Economic Damages – These are non-financial and intangible losses experienced as a result of the accident. Examples include pain and suffering, emotional distress, loss of enjoyment of life, loss of companionship, etc.
Punitive Damages – These types of damages are rare in personal injury cases, and mostly depend on the conduct of the party liable for the accident. They are awarded in cases where the party at fault was especially reckless while on the road.
How is Fault Determined in Georgia?
The state of Georgia follows the comparative negligence principle when it comes to determining fault in personal injury accidents. Typically, the state follows a rule referred to as modified comparative negligence. This means that an auto accident victim can only recover monetary damages if the jury or court finds the individual was no more than 49% liable for the accident. If they are found to be 50% or more liable for the accident, then they can't recover monetary damages.
To prove negligence, the following aspects are put into consideration:
Duty of Care – This means that the party responsible for the accident owed a duty of care in the situation that caused the collision.
Breach of Duty of Care – Your lawyer also needs to prove that the other individual breached the duty of care. This can be through failure to do what a reasonable individual would do in their shoes or through a specific act.
Causation – Also, you need to show that your injuries and losses were a result of the direct actions of the other party.
Damages – To prove negligence and be eligible for settlement, you also need to show that you or your family experienced losses and damages due to the accident.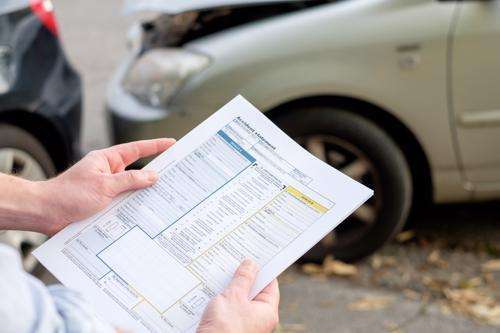 How Long Do I Have to Claim?
The statute of limitations in Georgia gives personal injury accident victims up to two years from the date of the accident to file a lawsuit. This seems like adequate time to seek compensation, but some cases tend to be complex and time-consuming, especially if the court is involved. It is best to handle the claim when the accident is still fresh in everyone's mind.
What Should I Do if the Insurance Company Denies My Claim?
This is not an uncommon occurrence, given that these companies are in business. If you believe the insurer wrongly denied you an auto accident claim, you have the option of suing them or raising a claims dispute. The Weinstein Firm has handled numerous cases where insurance firms acted in bad faith, and so, if you hire us, you do not have to fret even if the insurance company tries to deny your claim.
What If the Other Party Doesn't Have Insurance?
The law requires every motorist to have a particular amount of insurance to cover auto accidents. However, some do not and this makes it harder to seek compensation. In such cases, you can seek compensation from your insurance company, but only if you have uninsured motorist coverage. If you don't then the only option is to file a lawsuit against the party at fault.
Hire the Best Vidalia Car Accident Lawyers Today!
Auto accidents can be traumatizing and life-changing. However, you do not have to suffer due to the negligence of another party. Allow our team to fight for your rights today! We handle every type of auto accident from distracted driving, head-on collisions, and hit-and-run accidents to truck accidents and speeding accidents. Call our leading Georgia car accident firm today at 770-HELP-NOW for a free initial consultation.