If you're hurt in Tucker, GA due to somebody else's action, it is referred to as a personal injury incident. Whether it was hit and run accident, slip and fall, dog bite, or a car collision, the person or thing responsible for the collision should cover your costs. This means recovery is sought by you for the handling of your injuries, property damage, lost wages, and more. For your chance at complete compensation for your losses, contact our personal injury lawyers near Tucker.
At The Weinstein Firm, we've been helping personal injury victims get the money they deserve for years. We only represent the victims of personal injury accidents, and we do not work for the insurance companies. To learn more and schedule a consultation with one of our attorneys, call our injury firm near Tucker today.
Who's Liable in a Personal Injury Accident in Tucker?
Liable means accountable. And the person whose negligence caused your accident and injuries will be legally liable for your damages. This indicates you've got a right to recover money from them for your own costs, including:
Medical bills
Prescription drugs
Wages in the time you had to take off work
Repair prices for your automobile (if you're in a car accident)
Pain and suffering damages.
Most of the time, the money that you recover will come from the at-fault insurance companies and not the individual. You'll seek this reimbursement by submitting an insurance claim with the insurance companies.
When they're careless someone is negligent and it hurts others. Everybody has an obligation to act in a fashion that doesn't cause harm to other people. When someone doesn't maintain that obligation, they may be liable. Examples of legal liability in the city of Tucker are of a person who drives drunk and causes a crash, a property owner who fails to fix a broken staircase, causing a slip and fall injury, or a dog owner who walks their dog without a leash and the dog bites a neighbor. In all these cases, whoever was injured can file a personal injury claim against the person whose negligence resulted in the crash and injuries.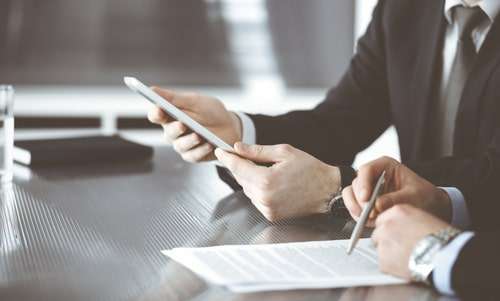 Do I Need an Attorney?
You don't need to hire an attorney typically for your injury case but that is personal. In the minimum, you should schedule a consultation with a personal injury lawyer near Tucker, GA, to have a legal opinion. Although you have the right to take on your case and file an insurance claim yourself, having an attorney on board can help in several ways. It is very rare that the insurance carrier will pay out the amount your claim is worth. That means, to try and reach a settlement amount you'll have to negotiate with the insurance broker. If you don't feel comfortable doing so, it is ideal to get a good attorney to do it on your behalf. Personal injury attorneys near Tucker are utilized for fighting for a fair settlement for their clients and working with insurance companies. Building a case for you to file a claim, you must give proof that:
The accident happened
The person that was at-fault caused the crash
Your injuries were caused by the crash
All of the damages occurred due to the crash
Get the compensation
you deserve $$$
Schedule a free initial consultation. We will provide sound legal advice without judgement. Contact us today at 770-HELP-NOW
They call on witnesses or experts for testimony to strengthen your case and could use their own researchers to collect evidence. Increasing your chance of a larger settlement, studies have revealed that somebody with legal representation is likely to obtain a settlement before going to local court. A personal injury attorney near Tucker has legal knowledge in these sorts of cases. Most injury victims are already overwhelmed by their accidents and the expenses of the accident. With a lawyer, you can focus on getting better and being with your family although the car accident lawyer handles the particulars.
What Can I Do if the Insurance Agency Contacts Me?
So, the insurance company will probably attempt to contact you. They could call you or send a letter in the mail. They may provide you with a settlement amount straight away, hoping you'll take it. Be careful of any contact even if they sound worried about your well-being and reassuring. And do not accept the first monetary amount they offer you. In fact, it is best to speak to a personal injury attorney before talking to them whatsoever. They can help you avoid being taken advantage of and safeguard your rights.
Contact a Personal Injury Attorney.
You deserve FULL retrieval for everything you've endured because of your accident. With an attorney on your side, it can make all the difference and let you reduce a great deal of the strain. The Weinstein Firm can offer peace of mind for your family and you. We've been representing personal injury victims and we know what is needed to win a case. To get a FREE consultation with a personal injury lawyer near Tucker, fill out the form on this page or call us at 770-HELP-NOW started.