If you're severely injured in a car accident, you may be entitled to significant compensation. It all depends on whether you can prove that the other driver caused the crash and that you were injured. If you want the best chance of recovering the damages you deserve, hire a Tucker car accident attorney.
#1 Hiring a Car Accident Lawyer Lets You Focus on Recovering from Your Injuries
Depending on how serious your injuries are, you may require intensive medical treatment. It will be hard to focus on recovering from your injuries if you're worried about the insurance carrier paying your claim.
Once you hire a car wreck attorney, you can relax and take care of any personal issues you're dealing with. Knowing that somebody is taking care of the legal side of things gives you the peace of mind you need to make a full recovery.
#2 The Insurance Company Will Be Less Likely to Try to Take Advantage of You
It may not seem fair, but insurance adjusters do try to take advantage of accident victims. They will try to find a reason to deny your claim if they can. This will be easier for them if you don't have a car accident attorney by your side.
Once you notify the insurance company that you've retained a car accident lawyer, they may change their approach. They may be more willing to entertain a settlement. Or they may even decide to pay the claim outright.
#3 Car Wreck Attorneys Know How to Prove Fault
If you expect to collect any damages, you need to prove the other driver caused the crash. To do this, you must prove negligence.
Not only does your injury lawyer know how to prove negligence. They can also dedicate the time and resources to gathering the necessary evidence to prove liability. This will be difficult for you to do, especially if you were seriously injured.
#4 You Won't Have to Worry About Missing the Statute of Limitations Deadline
In Georgia, if you don't file suit within two years, you'll violate the statute of limitations. If you miss this deadline, you'll lose your chance of recovering damages from the other driver.
If you don't have an attorney, you run the risk of waiting too long and missing your filing window. You may not be familiar with the statute of limitations deadline at all. Or you may not know when the two years start. Rather than risk the chance to pursue damages, at least consider retaining a seasoned accident attorney in Tucker.
#5 Your Tucker Car Crash Lawyer Has Superior Negotiation Skills
A car accident attorney will know how to negotiate with the insurance adjuster. They also know how to deal with the defendant's attorney.
If you try to negotiate a settlement on your own, you may end up agreeing to take a lot less than you deserve. Or you may sign a settlement release without having an attorney review it. This puts you at risk of agreeing to one-sided terms.
Your lawyer will make sure that whatever settlement is reached, it's fair to you. At a minimum, the settlement must cover your out-of-pocket expenses and lost income. Anything above and beyond that will have to be negotiated by your attorney.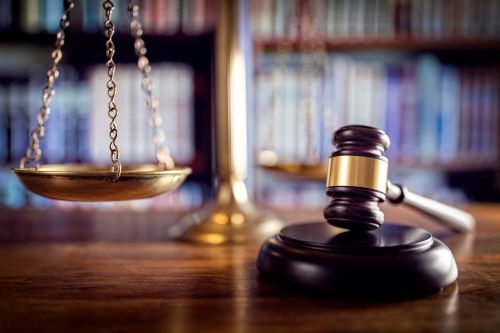 Most Car Accident Lawsuits Settle
Knowing that there is a very good chance your case will settle, you should want someone in your corner who knows what they're doing. Our car crash lawyers have spent years negotiating settlements.
They know which insurance carriers are more likely to settle. They may even know how much the insurance adjuster will offer. This kind of knowledge comes with experience. This is why your lawyer is in a better position to garner you a fair settlement.
#6 If Need Be, Your Attorney Will Represent You at Trial
If your case cannot be settled, it will go to trial. The court has very specific rules about how your case will proceed. You'll be required to attend various hearings and pre-trial conferences with the judge.
The other driver will have an attorney representing them. That's because, legally, the insurance carrier must defend them if you sue. You may be at a serious disadvantage if you aren't represented by competent counsel.
If the case goes to trial, you will have to prove that the defendant caused your crash. You'll have to make your case in open court. Even experienced injury lawyers have a difficult time doing this. It can be overwhelming. If you don't perform well, you risk walking away empty-handed.
#7 You Won't Have to Worry About Paying Your Attorney Upfront
One of the benefits of hiring a car crash attorney in Tucker is that you don't have to pay anything upfront. Your lawyer will take care of any fees or costs associated with your case. They won't charge you by the hour for the time they put into your case.
Instead of charging you an hourly rate, your attorney will charge a contingency fee. This means that they'll receive a certain percentage of your settlement proceeds.
This fee typically ranges anywhere from 30% to 40%, depending on the complexity of your case. As much as you may not want to pay this fee, it is better to walk away with 60-70% of something than all of nothing.
If the odds of winning or settling your case are much higher with an attorney representing you, then it may be worth any contingency fee you'll have to pay.
It's Worth Paying a Contingency Fee if Your Tucker Car Accident Attorney Settles Your Case
Usually, the one thing that holds people back from hiring a Tucker car accident attorney is the fact that they charge a contingency fee. Some accident victims would rather keep all the money for themselves. What they don't realize, however, is that your odds of collecting damages are much higher if you have a lawyer by your side.
If you want to have a car wreck attorney in Tucker review your case and let you know how strong it is, contact our office. We offer new clients a free, initial consultation to give them a chance to decide if they want to hire a lawyer or not.
All you have to do is call our office at 770-HELP-NOW to schedule your free case review.