Auto accidents are extremely common. In reality, the typical man will be in four or three car accidents in the course of their life, and this statistic applies to Tucker residents. In 2018, approximately 2.71 million people were injured in car accidents in the United States. (National Highway Traffic Safety Administration) Regrettably, even the most careful drivers can't control what others do (or dot do) behind the wheel. That means that mishaps are bound to occur. When they happen, car crashes may leave behind severe injuries and property damage. These may pull you apart from work and influence you for the rest of your life sometimes. You will need a car accident lawyer near Tucker to assist you to get back on your feet In case you've been in a crash.
The Weinstein Firm has been helping car accident victims address their losses and accidents after a crash for over 5 years. We know just how much a car crash can influence your life, and we want to help. We have the experience you will need to get the money you deserve to pay for your losses. Let us provide you with a totally free consultation. Call us now at 770-HELP-NOW and get your free consultation.
About Tucker
Located in DeKalb County near Atlanta, Georgia, Tucker was originally settled in the 1820s and developed into a railroad community in 1892. There were 37,005 people residing in the city as of the 2020 census. Major area roads include Interstate 285 and Interstate 85, among others. Stone Mountain Freeway in Tucker appears on a list of the deadliest roads in Georgia.
Stone Mountain State Park is only about fifteen minutes from Tucker. Visitors to the park can go hiking, learn about Civil War history, and take a scenic railroad ride around the mountain. The Summit Skyride transports guests more than 825 feet above ground to the top of the mountain. From there, you'll see stunning views of the Atlanta skyline and the Appalachian Mountains.
Tucker Accident Statistics 2019-2021
Does a Car Accident Lawyer Help Me Following a Crash?
You'll have a lot going on after an automobile crash in your life. Your injuries may be serious you might not be able to operate, do housework, or even do the things that let you enjoy life before the crash. In some cases, you may be restricted to a hospital bed for weeks days, or weeks. You might never be able to recover. The help of an experienced car accident attorney near Tucker is particularly important in these scenarios. Your attorney will have the ability to do the leg work on your case so you dot have to. You are able to focus on recovering from the injuries.
Your Attorney will probably:
Interview witnesses
Review police reports
Work with your health care providers to collect medical records and information
Collect information regarding alternative opportunities or missed work
Negotiate with the Insurance Carrier on your behalf
File your complaint/petition
Do investigation that is additional and research
Your lawyer serves as a buffer between you and whoever wants your care.
Your lawyer does the paperwork and the work so that you dot have to tackle those issues. They ensure that you meet with all the deadlines you need to and document the documents that are correct with the court. Your lawyer is more than just somebody who works with the court, however. They'll be an advocate across several fronts, whether that includes working with the hospital to stop your bills or obtaining advice. You could be surprised to learn just how helpful your lawyer will be after a crash.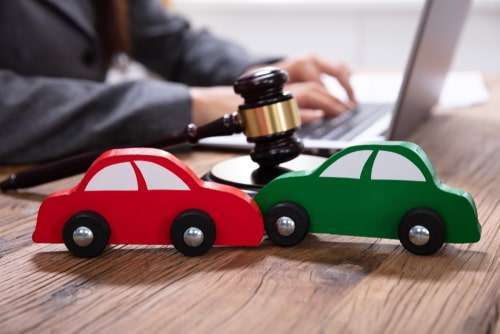 How Do I Know if I Have a Case?
You have a claim if the following two conditions apply In the event that you or a loved one were involved in a car incident case. You were harmed because of the accident and The crash was someone else's fault (at least partially). A lot of people make the mistake of supposing that they dot as their damages were that severe or they had been partly to blame have a legal claim. The truth is that if you suffered any injury, that may be enough for a lawsuit.
You Pay Zero Unless We Win!
Millions recovered for injured victims
You often have a claim even if you partially to blame for the crash. However, not all instances are worth pursuing all of the ways to trial. This is at times the test of what you might consider a good case. You may want to obtain a small bit of money from another driver's insurer, and that's everything you ought to do. The best way to ascertain if you've got a case that is good would be to sit down with a personal injury lawyer near Tucker and walk through what happened and summarize your losses or damages. That way, you can find a response to your distinctive situation. The Weinstein Firm has a free consultation process for just that purpose you can determine whether your situation is good before you invest time and effort.
How Long Do I Have to Start a Car Accident Case at Tucker?
Every form of lawsuit in Georgia has what's known as a statute of constraints This period restricts the amount of time which you have to start your lawsuit. The law does this for two reasons: 1. It helps the defendant to avoid being haunted by a possible lawsuit indefinitely. If you had an infinite quantity of time to start a lawsuit, a defendant would constantly have to get coverage (insurance) to get a particular suit. That type of rule would be impractical and confusing. Possessing a cut off point lets a defendant understand that they are safe by a potential lawsuit after a certain period. 2. The proof is in fresh It's significantly harder to gather evidence about a car accident (or another kind of injury ) as time continues.
Your witnesses may not be available any longer evidence might have been destroyed, and memories fade. Assuming a lawsuit starts within a time frame enables all to collect evidence. In Georgia, there is a two-year statute of limitations. But, you should keep in mind that because the deadline to file a lawsuit does not run for 2 years doest mean that you should wait that long. Is a fantastic idea to talk to an attorney as soon as you can after an accident so they can start their investigation procedure.
Schedule a Free Consultation With a Car Accident Lawyer Near Tucker
In case you have recently been in a crash, and you are prepared to take the step that you deserve, The Weinstein Firm can help. We will be with you at each twist and turn to provide insight and helpful guidance. Let's give you a FREE consultation. Get in touch with us at 770-HELP-NOW or fill out the form today and receive your free consultation.