Nobody is ever ready for a car accident, but they sadly still occur in Suwanee. Being on the street there's a risk of an automobile accident. In 2020, there were 55,300 pedestrians injured in car accidents in the United States. (National Highway Traffic Safety Administration) Contact a car accident lawyer near Suwanee today if you have been injured in an accident. Driving makes it possible to avoid trouble, but sometimes other drivers aren't responsible for their actions.
You're entitled to financial recovery for your damages should you find yourself the victim of a vehicle collision. However, being ready for the accident aftermath makes it possible to seek a complete recovery for expenses associated with vehicle damage, your injuries, and much more. Don't get left paying for someone else's carelessness.
At The Weinstein Firm, our personal injury attorneys near Suwanee have years of experience helping personal injury victims seek financial recovery that is FULL. We concentrate on these types of cases, and we understand how to manage insurance companies who are less than prepared to cover out what you deserve. For a FREE consultation to discuss your situation and your options, contact us today. Call 770-HELP-NOW, or complete the form for your right.
About Suwanee
The city of Suwanee is located in northern Gwinnett County and southwestern Forsyth County. It had an estimated population of 20,907 as of 2019, up from 15,355 as of the 2010 census.
Downtown Suwanee is home to an interactive water fountain and an amphitheater stage. In the Old Town area, historic homes, churches, and storefronts date back as far as the 1870s.
The Suwannee Creek Greenway is a 4-mile trail with wooded areas and wildlife habitat popular among walkers, joggers, bikers. You can also enjoy the fresh air at Sims Lake Park and George Pierce Park.
Each February, the city hosts the annual Suwanee Half Marathon. The Suwanee Beer Fest takes place on St. Patrick's Day weekend and features live music and craft beer tasting.
Suwanee Accident Statistics 2019-2021
Why Does My Neck Hurt?
If your neck hurts after a car collision, it could be a symptom of whiplash. Whiplash is one of the automobile accident injuries, and it can be extremely serious. It is a general term that can refer to upper back and neck injuries. Results from your neck being whipped back and forth, like if you're in rear-end accidents or alternative collision wherever your neck and head get thrown. The impact can come from the front, back, or side. When this occurs, your neck muscles have been pushed beyond their regular range of movement, causing their delicate tissues to stretch or tear.
Another term for whiplash is a sprained neck. Insurance firms may try to brush off a whiplash injury not that severe, but it can, in reality, be severe and cause a good deal of suffering and pain. Injuries may cause: Pain and stiffness in your neck, shoulders, and back, trouble sleeping, exhaustion and fatigue, headaches, blurred vision or dizziness.
One other important fact to know about whiplash: that the symptoms don't manifest right away. It may take hours for inflammation from whiplash to completely install, meaning you may think you're fine but have severe pain.
See a physician right away even if your pain is mild if you experience whiplash after a car accident. And if you don't have any pain in any way, still visit a doctor. This is important for ensuring that your whiplash accidents are included in your insurance claim. Possessing a record for your whiplash can help demonstrate you saw a physician and were treated, which is accurate damage from the crash.
Do I Need to Go to the Doctor if My Accident Was Minor?
You should find a physician who will check you for injuries following the accident's specifics have been recorded. Mention this to the doctor, if you notice any pain at all from the crash. When your body goes through an accident, it releases feel-good hormones such as adrenaline to increase focus and help numb the pain. But that will burn over time, and you might feel more of the accident hours later. For these reasons, you should always see a physician after an automobile collision. It will raise your chances of full recovery for the injuries.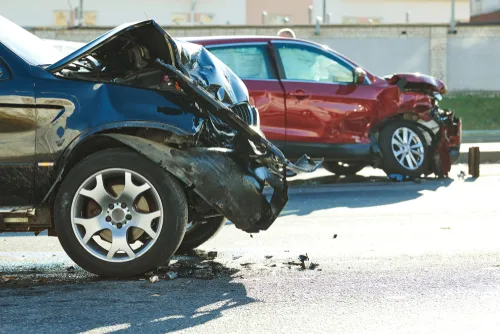 Do I Have to Sue Someone to Recover Money for an Auto Accident?
The majority of the time, no. In Suwanee, most car collision cases wind up in the insurance claim procedure. However, you'll need to work to ensure you get what you deserve for your costs. After a car accident, you'll probably acquire some. Insurance providers are for-profit businesses, meaning they will look to reduce what they payout for your claim.
Insurance companies use tactics like:
Deny your accidents were as awful as you said
Blame you
Call you following the injury and get you to admit fault
Offer you an upfront settlement sum (which is never enough to cover your prices ), hoping you'll take it in desperation
An auto accident lawyer negotiates with the insurer for a fair insurance claim, help you compile signs, and can inquire into the truth. If your lawyer is able to negotiate a claim to your damages, there'll be no need for a lawsuit. But if you aren't able to come to an agreement that is good for you and your injury lawyer, you have the right. This rarely must occur, however.
Get the compensation
you deserve $$$
Schedule a free initial consultation. We will provide sound legal advice without judgement. Contact us today at 770-HELP-NOW
Call The Weinstein Firm Today!
Talk to a Car Accident Lawyer near Suwanee at The Weinstein Firm, we've been helping car accident victims seek full financial recovery for more than 20 years. Let's give you a completely free consultation and discuss your options. Contact us by calling 770-HELP-NOW, or by completing the form. We look forward to assisting you.