If you were injured in Stockbridge, GA and your accident was someone else's fault, you might qualify for money that will compensate you for missed workdays, medical costs and the pain you've suffered. To maximize your odds for a reasonable recovery is vital to speak with one of our personal injury lawyers near Stockbridge as soon as possible.
The Weinstein Firm has been helping injured people recover money for years. Our injury firm near Stockbridge will consult with you free of charge. Call The Weinstein Firm for your free consultation today at 770-HELP-NOW. 
How can I protect my legal rights after I've been hurt?
Any injury is traumatic and stressful, and also the injuries that appear minor can turn into serious conditions with time. Whether your injury is little or life-threatening, take action to protect your rights and the most appropriate plan of action would be to advocate for yourself. The important things to consider are: 
DO NOT sign any paperwork or take a settlement from an insurance provider. Insurance businesses want to create a profit, and they do so by minimizing the sum they need to pay out in claims and settlements. Often, they'll offer a victim quick money in exchange for a discharge where the victim signs away all rights. Should you accept a settlement before you know the full extent of your injuries, you could be giving up the right to fair compensation. Before you provide a statement, sign paperwork or take a settlement always talk to a lawyer. 
DO consult with a personal injury attorney as soon as possible. A good personal injury lawyer has experience with injuries and accidents like yours and will be able to tell you if you've got a case in Stockbridge, GA. A lawyer can evaluate the long-term expense of your injury, can help you to get a medical diagnosis and treatment, and is experienced in negotiating with insurance companies. A consultation with a car accident lawyer may be the initial step to increasing the insurance company's offer by a significant amount. 
How do I know if I have a solid claim?
If you didn't cause your accident, you probably have a claim. Accidents don't happen by themselves and are almost always caused by someone's carelessness. That can be true of bicycle and pedestrian accidents, automobile crashes, slip and fall accidents, and other types of accidental injuries. Negligence doesn't mean that someone meant to hurt you, but it does imply that the insurance company is responsible for your injuries. We represent clients in all types of personal injury claims near Stockbridge. 
Car, motorcycle and truck accidents 

Accidents where someone slipped, fell or tripped 

Injuries where pedestrians or cyclists had been struck by cars 

Mugging injuries 

Injuries due to medical devices that are dangerous or defective 

Injuries from prescription drugs that proved detrimental 
Get the compensation
you deserve $$$
Schedule a free initial consultation. We will provide sound legal advice without judgement. Contact us today at 770-HELP-NOW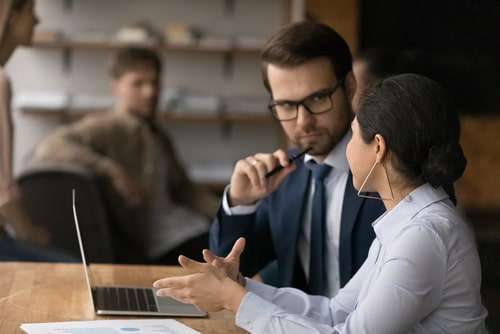 Will my claim be handled in court?
Any sort of injury can lead to a personal injury claim. Most personal injury claims don't wind up in court. An insurance company may flatly refuse to negotiate when it's clear that our customer has a claim. They could overestimate their particular case, or they may believe they'll be able to tear your situation apart. Should this happen, we will speak with you about the strength of your situation and allow you to decide whether to pursue your claim in the Stockbridge courts.
We are ready to handle your case in the courtroom should you want to go to court. Our lawyers at The Weinstein Firm are experienced negotiators that are known for taking a strong stance with insurance companies. We can do so since we investigate each claim on our own, reconstructing what happened and get the entire image of our customer injuries. This allows us to show the insurance companies the way the incident happened and what you'll need to help your recovery. Our evidence is sometimes all of the insurance businesses will need to increase their settlement offer. 
What does a personal injury attorney near Stockbridge cost?
You've already suffered an accident. We don't believe you should then need to pay up-front for legal help. Rather, at The Weinstein Firm, we offer a fee structure: A free consultation. No payment if we don't win money for you. If we are able to acquire money at trial or to negotiate a settlement, you'll pay us a percentage of your recovery, and you'll maintain everything else. This gives you legal help when you need it. 
Is there a time limitation for filing an injury claim in Stockbridge?
Yes. In the city of Stockbridge, filing deadlines have been established by both federal and state law. The deadlines vary based on the type of case you have, and sometimes you may only have weeks to document your claim. In other scenarios, you might have up to 2 years to file. If you miss your deadline, you'll not be able to recoup cash for your injury. Because of this danger, it is important to get legal advice right away. 
Contact a Personal Injury Lawyer near Stockbridge
At The Weinstein Firm, we have just 1 goal: to help the victims of accidents get the compensation they deserve. Get in touch with us at 770-HELP-NOW and receive your free consultation.