After a car accident in Stockbridge, GA your life may seem out of control. In 2019, 6% of motor vehicle crash injuries required hospitalization. (NHTSA, 2021) Your days may be a blur of physical therapy, physician visits, medications, and pain. Or you may have way too long to sit around and worry about not being able to work and there's a pile of medical bills. But you don't have to face the financial reality of an accident by yourself. There's help. You have to talk to a car accident lawyer near Stockbridge.
Our attorneys know how to make you cash to cover the period you've missed from work, your injuries, and other losses. The Weinstein Firm has been doing this successfully for years, and we never charge you a fee unless we win money to you. Let's give you a FREE consultation. Get in touch with The Weinstein Firm at 770-HELP-NOW or fill out the form to the right to acquire your free consultation.
About Stockbridge
Stockbridge is a city in Henry County, Georgia. It is part of the Atlanta metropolitan area and is located about 20 miles from downtown Atlanta. Major area roads include U.S. Route 23, Interstate 75, and Interstate 675. A news report by AllOnGeorgia includes I-75 in Stockbridge on a list of the deadliest roads in Georgia.
Stockbridge is home to Panola Mountain State Park, known for its ​​100-acre granite outcrop. Visitors to the park can go fishing at Alexander Lake and enjoy hiking, biking, and archery. Located just 15 minutes from Stockbridge, Clayton County International Park features walking trails, playgrounds, and picnic areas. Slides, an adventure kiddie pool, and sandy beaches are open seasonally.
I've been in an accident. Do I have to file a lawsuit?
Car accidents are likely to be covered by insurance. Georgia drivers need to get insurance for any vehicle they have, it's the law. The insurance policy must cover any injuries which other passengers or drivers endure, along with harm to other people's automobiles. The majority of the time, the driver who caused the injury has insurance to pay for your injuries and car repairs.
This means that car accident claims can be worked out through the insurance provider, without a lawsuit. This does not mean that the insurance company will offer to pay you the price. We urge you to talk to a personal injury attorney before you decide to take insurance company money or sign their paperwork.
Stockbridge Accident Statistics 2019-2021
Which driver is responsible for the expenses of the crash?
The motorist who caused the accident is the one who is at fault and they are the one accountable for all of the results. It is obvious who's at fault since there's one driver who was obviously negligent. This might happen if, for instance, a motorist ran a red light and slammed into you while you're moving through an intersection on a green light. But breaking traffic laws is not the only way a driver can be negligent. The driver may have been being careless and not utilizing safe driving practices. This might include driving too fast for the weather conditions, driving aggressively, or driving while distracted by something else.
These rules are the same for all kinds of car accidents:
Two-car collisions
Multi-car collisions
Automobile crashes from ice, fog and other dangerous conditions
Distracted driving injuries
Drunk driving accidents
Injuries that involve motorcyclist, bicyclist or a pedestrian
In certain situations, an accident is not due to a driver but by car equipment, such as a bad braking system. In these situations, the manufacturer or another company involved is frequently accountable.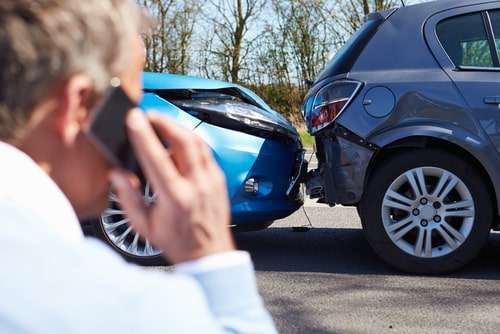 I was seriously injured, what if there isn't insurance money?
Insurance policies have maximums and they won't pay out over that sum. However, you still have a right to the cash that you require for your injuries and costs. Legally, there are a couple of ways to get it: Another insurance coverage may help pay for it. This might be insurance from somebody else involved in the accident, or perhaps your own insurance plan. You've got a right to seek payment from the driver. The courts may order them to pay the money that you need, if they can not cover it they may pay in installments over time.
What if another driver doesn't have any insurance?
This is very common. Is against the law, but a lot of car owners drive without coverage anyhow. If the motorist who's at fault doesn't have insurance, you still possess options but that you want to talk to a lawyer. Your attorney may have the ability to find other insurance policies that cover the crash or could have the ability to use the courts to get your costs paid by another driver, even if they cannot cover it all at once.
Get the compensation
you deserve $$$
Schedule a free initial consultation. We will provide sound legal advice without judgement. Contact us today at 770-HELP-NOW
What sorts of damages and costs can I collect money for?
The idea behind an auto accident claim is to make the victims whole as if nothing had happened. Including both financially and in terms of your wellbeing, so that there are two kinds of damages you can acquire on your settlement:
Your costs. Your claim will pay for all of your medical care, missed work time, automobile repairs, and some costs associated with the crash.
Your pain and suffering. If you suffer from pain, the distress of losing someone you love or the loss of a limb, or any kind of irreversible injury, you will be awarded extra money. The cash cannot make you whole since the loss cannot be reversed, obviously, but it can help you proceed and restore your wellbeing.
How can a lawyer help in the event I was already offered money by the insurance provider?
It may look like the insurance company would like to assist you, but you must be careful. Insurance companies want to make a profit, and one of the ways they do this is to give a little amount of money straight away to you. They're expecting you'll take it and give up your right to recover anything else. This tactic is known by lawyers and they can tell you whether the insurance companies offer is fair. Obtaining a car accident lawyer means you have an expert on your side who will construct your situation and battle the insurance company in discussions or in a car accident lawsuit in Stockbridge.
A lawyer can send you to the kind of physicians who will evaluate you and inform what treatment you need. A lawyer knows how to get specialist estimates of the real cost of your injuries and use these to convince the insurance company to pay the full value of your claim to you. Talking to a lawyer is one of the best things you can do to help yourself.
Speak to a Car Accident Lawyer Near Stockbridge
Our lawyers are helping auto accident victims get money. Let's give you a free appointment to go over your situation and answer your queries. Get in touch with us at 770-HELP-NOW today to get your free consultation.