Being in any type of accident is damaging and can change your life. With speeding accidents, the damage can be extensive and it can impact multiple parts of your life including your health.
This is why it's important to see what can be done to seek compensation in Statesboro.
If that is what you are after, it is in your best interest to look at The Weinstein Firm. Our Statesboro speeding accident lawyers are all about listening to our clients and will always value your vision for how things are going to unfold.
To move forward with a consultation, give our Statesboro car accident lawyers a call at 770-HELP-NOW.
How Does Speeding Increase Chances Of Causing An Accident?
Speeding does increase the chances of being in an accident and it can become the leading factor for significant damages to others on the road.
Speeding increases the chances of an accident because it makes it harder to control the vehicle. It entails going over the written speed limit that has been recorded as "safe" by the state. Since the vehicle becomes difficult to handle, it can end up in an accident.
This is why motorists are told to respect the rules of the road and avoid speeding.
If you have been in a speeding accident, you will want to go through these details including the speed limit in the area. To let us help, call 770-HELP-NOW.
How Can I Prove That The Other Motorist Was Speeding?
A common question that pops up involves how to prove another motorist was speeding.
Several methods can be employed for doing this including dashcams, speed limits, and of course the visual evidence associated with the accident. All of these are going to be combined when it is time for the judge to look over the case details.
It is also important to look for witnesses along with keeping track of police records. Law enforcement will often look at the scene of the accident and write specific details in their report including what caused the accident.
To make sure everything is done to prove the other motorist was speeding, it is smart to give us a call at 770-HELP-NOW. The Weinstein Firm has managed these types of cases and will let you know what needs to happen to prove you are right in court.
How Long Do I Have To Make A Speeding Car Accident Claim In Georgia?
You are going to be ironing out the details associated with a legal claim but it's important to start with the basics. This the statute of limitations for these types of accidents in the state of Georgia.
In general, it is set at two years for speeding car accidents. You will have to get the legal claim with the state before the two-year mark for it to go through as needed.
This is where the eligibility is going to finish, so you have to make sure it is done effective immediately. Don't wait for this as fresh evidence will go a long way in yielding great results.
We can help at The Weinstein Firm by guiding you and showing what needs to occur. This includes assisting with the filing of your legal claim because that does play a role in how effective your legal strategy is.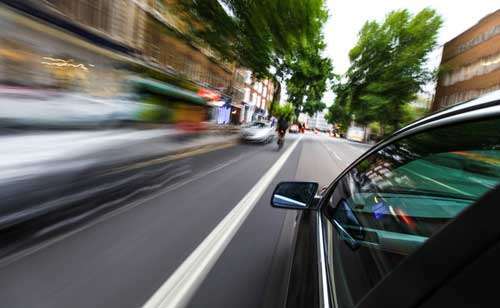 Why Do I Need A Lawyer?
Choosing the right lawyer is one of the biggest decisions you are going to make when handling a speeding accident claim in Statesboro. The reason has to do with the multi-layered legal process associated with these cases.
You are going to have to file the legal claim, go through the evidence, handle a settlement, and/or go to trial during the process. All of this takes time and experience, which is what you are going to want in abundance. A competent lawyer can make sure this is all taken care of for you.
To get started with the best lawyer in Statesboro, it is time to call 770-HELP-NOW.
How Much Will a Statesboro Speeding Accident Lawyer Cost?
Assessing the merits of your case is of utmost importance but what about the cost of a lawyer? Is it going to be affordable?
This is a key question and it is one the average client is going to have.
We know this and that is why The Weinstein Firm is all about working with its clients to find the right solution. We don't believe in asking for upfront payments as this adds pressure on the client's shoulders and makes it harder for them to seek justice.
To avoid a situation like that, we have a contingency fee. This fee is simple and involves a percentage of the compensation. The percentage will be a small amount and nothing else is going to be paid to the firm.
This is ideal for those who are looking at the case and want to ensure it goes through. Since the damages are starting to add up, you don't want to foot a large legal bill immediately.
With The Weinstein Firm, you are in good hands and our agreement will be ironed out in advance. Give us a call at 770-HELP-NOW to see how we go about doing this.
Review Your Case With Our Attorneys
Speeding can have a devastating effect on the lives of many and it is important to understand what can be done legally.
When you have been in a speeding accident, there are several variables to deal with including what the speed limit was, additional causes, and the damage that was done.
You will want to speak to a heralded legal team to see what your options are. The Weinstein Firm is noted for offering comprehensive solutions to clients and rigorous legal protection when it is time to move forward with a legal claim.
Since each case is going to be different, we want to allow you to pursue the right solution. Our Statesboro speeding accident lawyers will be more than happy to look at your case and see what needs to happen. To let us take a look, give us a quick call at 770-HELP-NOW.