America is a car culture, and in places like Statesboro, they're necessary to get just about anywhere. While they're safer than ever, things can still happen.
Accidents involving vehicles are scary and can be fatal, but they don't have to permanently change your life or lifestyle. Get the compensation you deserve after a car accident.
Keep reading to learn how to handle such accidents, both practically and legally. The Weinstein Firm can help you with your case if you need a Statesboro car accident lawyer.  Contact our Stateboro personal injury lawyers at 770-HELP-NOW for a Free Case Review.
Car Accident Statistics
The good news is that Statesboro only has a handful of fatal accidents each year, usually less than five. The bad news is that they still happen. Drunk persons are involved half the time, and pedestrians are sometimes included among the fatalities. These are just the data for inside the city limits, however, as the metropolitan region has far more overall accidents and fatalities.
The average EMS response time inside Statesboro is under 7 minutes, but it's over 11 for Bulloch County in general. It can take nearly half an hour for a car accident injury victim to arrive at the hospital inside Statesboro, but that rises to over 45 minutes for the county average.
How Much Does A Car Accident Lawyer Cost?
Car accident lawyers work on what is known as a contingency basis. That means they don't get paid unless they win you a negotiated settlement or compensation through court litigation. Once you are awarded money, your lawyers would get their pre-negotiated commission straight from the funds, usually between 33 and 40 percent of the overall award. You pay nothing in advance or if you lose your case.
What Should I Do After A Car Accident?
Don't panic. Summon law enforcement, and if need be, EMS. Make sure everyone is okay, and exchange information. Record the scene of the accident, and never admit any fault to anyone. Even if you feel okay at the moment, get checked out by a doctor and then consult a Statesboro car accident lawyer.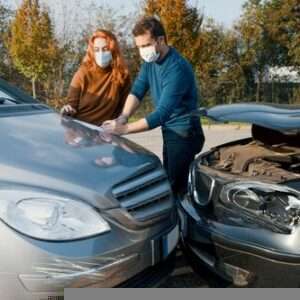 What Is The Average Settlement For A Car Accident?
The average settlement for car accident claims is approximately $18,500 per incident. You might think this should be a lot higher, but you need to keep in mind that most car accidents are fender-benders or incidents with very minor damage to cars or small injuries to the passengers and drivers involved.
Serious accidents can certainly wind up with settlements in the millions, and they do all the time if it's warranted. Interestingly, the $18,500 figure is for economic damages but not non-economic damages like pain and suffering. Insurance companies and their lawyers go to great lengths to suppress such data in their own financial interests. Lawyers for insurance companies also use over 70 different factors to argue against claims specifically for pain and suffering.
When Should I Get A Stateboro Car Accident Lawyer For My Auto Accident?
As soon as you can! The defendant's insurance and lawyers will start building their case right away, so you need someone doing that for you too.
Why Do I Need A Lawyer?
You may be engrossed in your recovery from your accident, and even if you aren't, your life is likely too busy for you to handle legal matters you're not prepared for. Your Statesboro car accident lawyer can help you prepare your case, file the lawsuit, handle settlement negotiations, prepare for trial, and represent you in actual litigation.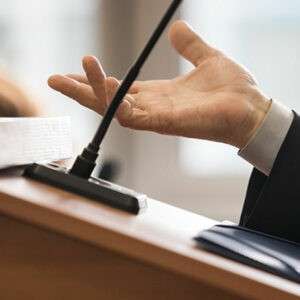 How Much Can I Expect To Receive For My Damages?
It honestly depends on the severity of the accident and how provable it all is. Many accidents are so minor that compensation is under $20,000, but serious accidents can see settlements or verdicts reach into the millions. Consulting a Statesboro car accident lawyer can tell you a lot more.
What Type Of Damages Can I Recover?
Economic damages are usually easy to quantify, because they're concrete things such as medical bills, property damage to your vehicle, and lost income. Non-economic damages are less tangible, as they cover concepts like pain and suffering. Punitive damages are the hardest to collect because they require proving malicious intent on the behalf of the defendant.
How Is Fault Determined?
Your lawyer will first prove that the defendant owed you a duty of care. Second, they will prove that that duty of care was breached. Then, they will show how that breach resulted in your injuries and to what extent.
How Long Do I Have To File A Claim?
The state of Georgia lets you have two years from the date of the accident to file your claim. Your two years might start from the discovery of a related injury in some cases.
How Can A Lawyer Help Me File My Insurance Claim?
The paperwork and process of filing an insurance claim can be tedious and even cumbersome. Insurance companies make money by charging premiums but not paying out claims. You need someone who has your interests at heart.
What Can I Do If Insurance Denied My Claim?
Lawyer up and fight. Insurance companies aren't always right to deny claims, and they're often motivated to do so to avoid payouts.
Do I Have A Case?
Lawyers working on contingency fees don't like taking cases they don't think they can win, so if a lawyer is willing to work with you, then you probably have something.
What If The Other Driver Doesn't Have Insurance?
They can be held personally responsible for any damages you are awarded.
How Can I Obtain An Accident Report?
Contact local law enforcement to request a copy of the accident report they produced at the time of the incident.
What Are Common Car Accident Injuries My Lawyer Might Prove?
Common car accident injuries can include brain, back, neck, and head injuries. Leg and knee injuries also happen a lot. Spinal cord injuries are among the more serious internal injuries. Other injuries can range from facial disfigurement to death.
Types Of Car Accidents We Handle
Driving Under The Influence Accidents: These don't just involve drinking too much alcohol anymore, as they can also include driving while under the influence of drugs, including marijuana, narcotics, and many more.
Distracted Driving: Distracted driving is the illegal act of driving a motor vehicle while engaging in activities that distract the driver's attention from the road. Distractions are often shown to compromise the driver's safety, passengers, pedestrians, and individuals in other cars. In addition to being illegal, it can be extremely dangerous and even deadly.
Head-On Collisions: Head-on collisions are serious business and they have the highest fatality rates among all traffic accidents. Unfortunately, one of the most common ways that this happens is due to inexperienced or reckless drivers.
Hit & Run Accidents: Fleeing the scene of an accident is a particularly egregious move. Hopefully, you or someone can identify the at-fault driver, whether it's license plate capture or personal identification.
Rear-End Accidents: Rear-enders are involved in more than three-quarters of all auto accident fatalities, yet many people don't understand how to analyze the circumstances that can result in a rear-end accident. A rear-end accident usually occurs when a car crashes into the car in front of it, regardless of the direction of travel. Common contributing factors to rear-end accidents include driver inattention or distraction, tailgate mishaps, panic stops, or poor weather conditions. When analyzing a rear-end accident, it's important to first determine the cause of the accident, then evaluate whether or not you and your passenger were injured or not as a result of this accident.
Reckless Driving: Reckless driving is considered a serious motor-vehicle crime which in most cases results in substantial penalties. As such, those who are accused of reckless driving face significant fines as well as mandatory jail time. In many cases, reckless driving can result in the loss of one's driver's license, the cancellation of one's insurance policy, and even criminal charges.
Rideshare Accidents: Rideshare accidents can cause quite a wide variety of different injuries to happen. When a rideshare ride operator is picking up an unknown individual in a busy or unfamiliar area, this often creates more chaos and adds to the likelihood that somebody could fail to use proper caution when driving. Many people who have been involved in one of these accidents have suffered some form of permanent injury, sometimes resulting in their inability to drive.
Rollover Accidents: A rollover is an instance where a car flips over onto its roof or side. Rollovers have a much higher fatality rate than other kinds of car crashes. A rollover accident can be the result of mechanical failures, human error, and structural failures. Rollover accidents happen more often on freeways and country roads than on interstates, so drivers should practice safe driving on these types of roads.
Speeding Accidents: Speeding accidents are usually the fault of the driver behind the wheel of the vehicle that was speeding. However, there are many drivers that speed without considering the consequences of their actions. Speeding is an extremely dangerous driving habit and it only becomes more deadly as time passes.
Uninsured Motorist: While most states require all motorists to have insurance coverage, there are chances you can get involved in an accident with a driver who isn't insured. Whether they're not a legal resident, had their insurance canceled, or just chose not to get it, all of these are situations that might prove a basis for your claim against them.
A Statesboro Car Accident Lawyer at the Weinstein Firm is Ready to Help.
Car accidents happen all the time. They don't happen as frequently in Statesboro as in more populated parts of the state, but they still happen from time to time. Some involve drunk drivers and pedestrian fatalities.
If you or someone you love is injured or killed in such an accident, don't assume that life as you know it is over. Seek the compensation you deserve.
Contact the Weinstein Firm for veteran Statesboro car accident lawyers who can help you out.