In 2020, there were a total of 44,777 injury crashes in Georgia. The total number of injuries resulting from these crashes was 72,759. (Source: Georgia Governor's Office of Highway Safety) Car accidents happen all too often in Sargent, and you may find yourself overwhelmed if you have been involved in one. It might take all your energy to complete simple tasks and deal with any injuries. Or you may be worried about keeping your job if you are unable to work and you may become concerned about money. Then you may need a car accident lawyer to help you today.
We can't fix your injuries, but we could help you get money in an insurance claim or lawsuit. We have been helping those who've endured car accidents and we understand how to get results for you. We will consult with you to find out what happened to you and answer any questions you may have. Get in touch with our car accident lawyers at The Weinstein Firm at 770-HELP-NOW to acquire your free consultation.
About Sargent
Sargent is an unincorporated community in Coweta County, Georgia. Sargent used to be known as "Lodi," after a post office that was established in the area in 1835. The name was officially changed to Sargent in 1892. The present name comes from brothers George and Captain H. J. Sargent, owners of a nearby cotton mill.
Although the cotton mill was destroyed in 1906, you can see the mill's stone foundation and mill village houses in the old town area of Sargent. Chattahoochee Bend State Park, located about 20 minutes away, is one of Georgia's largest state parks at 2,910 acres. Visitors can to this beautiful wilderness area can enjoy boating, hiking, camping, and fishing.
What will an insurance claim pay for?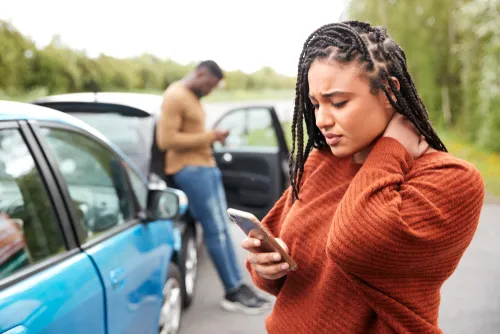 Car insurance process is based on fault. This implies that if a driver is at fault in an accident, the driver's insurer must pay for all of the injuries and damages. If you are hurt and the injury wasn't your fault, you're entitled to recover money. This could include: Your past and current costs like car repairs, medical and physical treatment bills, and also the money you lost because you missed days of work. Your anticipated future expenses, including future medical care and the loss of earnings in the months or years to come. Pros might want to get called in to estimate these expenses.
Suffering and pain include the non-financial ways the accident has influenced you. For example, following a severe accident, you may need to give up working or find a new occupation, may have to deal with being unable to walk or may have trouble coping. Punitive damages are rare unless you're hurt in a DUI accident. Punitive damages is money that's given to someone who has been remarkably reckless or has been drinking and driving as a punishment. In addition, should a parent, child or spouse die in a car crash, you may have the ability to recover money through a wrongful death claim.
My injuries were minor. Should I file a claim?
It's best to file an insurance claim, even if you don't believe your injuries were serious. Car accident injuries can be complicated, and some people find out that they've been hurt more seriously than they thought. In certain injuries, especially muscle injuries such as endometriosis, it's common to have no signs at first. Other injuries aren't necessarily well known, and it could take time to evaluate their full effect. And even minor injuries can develop complications.
Suppose you decide not to file an insurance claim for your minor injuries. Then, in a few months, you decide to go to the doctor since your neck hurts and the pain keeps getting worse. The physician orders tests that are expensive, diagnose you and request you to stay home for several weeks from your job. Now you have an injury that is costly and serious, and that means you file an insurance claim. But the insurance company isn't going to take your claim since you waited so long to submit it, they'll state you are making up an accident so you can get quick cash.
Get the compensation
you deserve $$$
Schedule a free initial consultation. We will provide sound legal advice without judgement. Contact us today at 770-HELP-NOW
Who is at fault in a big accident?
Fault in a car crash almost always depends upon who was negligent. A negligent driver is basically careless: tailgating, speeding, driving while texting, or every other sort of reckless or illegal driving behavior. In a two-car crash, it can be easy to tell which driver was responsible. But an error is more difficult to determine if more vehicles are involved. While one driver's negligence may have led to the crash, another driver's neglect could have made it worse.
No matter how complex or simple your accident was, it is necessary that you are not blamed for an accident that occurred through no fault of your own. A car accident lawyer near Sargent with The Weinstein Firm can get to the base of your accident, building a case to show the extent of your injuries and that you are not responsible. You stand to recover the money with much less hassle when a personal injury lawyer represents you.
Talk to a Car Accident Lawyer Near Sargent for Free
Our attorneys have years of experience helping accident victims get back on their toes, it's all we do. You won't need to pay us a thing if we don't get you cash. Let us give you a FREE consultation to discuss your injuries and what you should do. Get in touch with The Weinstein Firm at 770-HELP-NOW to acquire your free consultation.