In 2019, there were approximately 2.75 million people injured in motor vehicle crashes in the United States. (National Highway Traffic Safety Administration, 2021) Following an automobile accident, you may not feel much like your old self, although your friends and family may expect you to bounce back quickly. You may have other symptoms and mysterious pains, or you can be confronting weeks at the hospital. You wonder whether life will ever feel the exact same again and may be sleepless and anxious. Our car accident lawyers near Rex understand. Automobile accidents are traumatic, and they can result in serious injuries that are hard to diagnose and take a very long time to heal.
Our mission is to help injury victims stay secure, and make the best recovery possible. Our attorneys have been operating for years, and we've assembled an impressive track record. We'd like to offer a FREE consultation to you. Get in touch with The Weinstein Firm at (770)HELP-NOW today to acquire your free consultation.
About Rex
Rex (also known as Hollingsworth) is an unincorporated community in Clayton County, Georgia. Although Rex is unincorporated, it still has a post office and the ZIP code of 30273. The community population was recorded at 11,412 in the 2000 census.
Rex is located about 15 minutes from Panola Mountain State Park, where visitors can hike the granite mountain on ranger-led tours, explore forested trails, and have a picnic. Reynolds Nature Preserve is only about 12 minutes from Rex and is a great spot for hiking and bird watching.
What kinds of injuries will be covered by my insurance claim?
Someone is responsible in your vehicle accident, and that person's automobile insurance provider must pay for the consequences, including your own injuries. The principle in Rex, Georgia is that all sorts of accidents are covered. We have helped many injury victims get money for these types of injuries:
Head injuries
Whiplash
Broken bones
Injuries which result from being crushed from the steering wheel or another part of the car Muscle, tendon, soft tissue damage
The emotional distress that accompanies a bodily injury
Some of these injuries are relatively minor and others may change your life forever.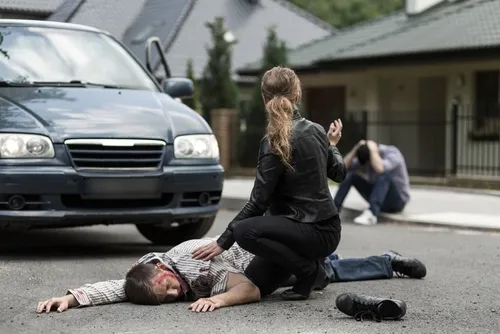 Can an injury claim cover whiplash?
Everyone has heard of whiplash, but that's mostly because it's a gag on TV and in the movies. A guy yells he has whiplash and hobbles in using a neck brace. We find him tossing the brace in the garbage and leaping down the street. According to the gag, whiplash isn't a real injury. But nothing could be further from the truth. Whiplash can cause pain and is real. Whenever you're in an auto accident, especially if you are rear-ended the effect sends your body forward, but your seat belt keeps your torso controlled. Your neck and head don't have that security, and thus they whip forward and backward.
Muscle tears that develop into whiplash are caused by violent motion. Whiplash is one of the most frequent automobile crash injuries, but you won't realize you have it until the next day, or even several days or months following the crash. Since you don't know you're hurt, you aren't going to go to the physician, and when you finally do have symptoms and see someone, sufficient time has passed that the auto insurance company may accuse you of making up an injury just to get insurance reimbursement. This is the way whiplash has a bad reputation.
Is there a limitation on how much I can recover?
The law provides the right to recover the price of your injury no matter how much it. As a practical matter, there are a few factors that might restrict the amount you receive. These include:
Insurance limits. All auto insurance policies have a limit. Your insurance will pay a maximum of $25,000 for a single injury if you've got the minimum insurance coverage in Georgia. But some individuals have coverage with limits of more than $1 million. As soon as you arrive at the limit, you will not be paid by the other driver's insurance anymore, no matter how badly you're hurt.
Your own actions. If a jury or the insurance company decides that you are to blame for the accident, they will also decide what percentage of the fault is yours. You can recover money provided that you're 49 percent or less at fault so your recovery will be decreased by the percentage of your fault.
In the event the motorist who's at fault did not have enough insurance to pay for all your losses or didn't have insurance in any way, the motorist will be responsible for anything insurance didn't cover. But it may be difficult to get the driver to pay you the full value of your claim. Because of this, we work hard in uninsured and underinsured motorist cases to discover insurance coverages or parties who are held accountable.
You Pay Zero Unless We Win!
Millions recovered for injured victims
Recovering money after an auto accident injury is your best option, but it isn't easy to handle the procedure. The insurance companies are busy trying to find ways to pay the lowest amount possible to you. They might blame you personally, question whether you are really hurt, or pressure you to take a fast settlement even though it doesn't feel like enough cash. It can look like no one is looking out for your interests or on your side. That's where a personal injury lawyer near Rex comes in. The reins can be taken by a skilled car collision attorney and also handle the insurance provider. A lawyer knows what it takes to force the insurance company to offer you a fair deal and to quit playing games.
Speak to a Car Accident Lawyer Near Rex at No Cost
Our law team has among the best reputations in Georgia for getting cash for car accident victims. Our policy is not to charge a fee unless we get you a financial recovery. Let us give you a free consultation to find out more and clarify how we can help you. Get in touch with us at (770)HELP-NOW to get your free consultation.