No two car accidents are the same. But all of them, even the very minor, can carry expenses. Car crash victims in Redan frequently find themselves with pain, injuries, hospital bills and continuing needs. Nearly 30% of car accident injuries involve the lower extremities, such as broken legs or ankles. (National Highway Traffic Safety Administration) In some cases they might not have the ability to go back to work. You're not alone and you might be eligible for large financial settlement if you were hurt in a car accident that wasn't your fault. You need to talk to a car accident lawyer near Redan.
Let us help. We've committed our whole careers to helping accident victims, listening to their stories, and helping them get compensation. We don't charge anything unless we win cash for you. Let's provide you with a totally free consultation. Call The Weinstein Firm at 770-HELP-NOWto get your free consultation.
About Redan
Redan is a census-designated place located in eastern DeKalb County, Georgia, and a suburb of Atlanta. As of the 2020 census, it had a total population of 31,749. According to tradition, the name "Redan" is an amalgamation of the names of early settlers: N. M. Reid and Annie Alford.
Redan is about 20 minutes from the Arabia Mountain National Heritage Area. The 2,550-acre area features miles of multi-use trails, fishing lakes, and ranger-led tours. Redan's proximity to Atlanta allows for outings to top attractions like Zoo Atlanta and the World of Coca-Cola. Yellow River Park and Stone Mountain Park are also within 20 minutes of Redan.
What do I do after a car crash in Redan?
After an accident, you need to protect both your recovery and your legal rights. That means there are items you ought to do at the scene and after the injury. At the scene:
Get emergency medical help if you or anybody want it.
Always call the police, even if the other party says they'd rather not.
Exchange basic information with the other driver, including contact info and insurance info
Talk to witnesses (if any) and ask them for their contact information
Take photographs of any injuries, your car, and what occurred
Have a video of another driver if they are intoxicated, competitive or disposing of evidence.If you think the driver was intoxicated or
distracted, tell police. Then, you should take some extra measures:
Report the accident to your insurance company
Until you have talked to a lawyer, do not give a recorded or written statement to the insurance companies
Call a lawyer and schedule a consultation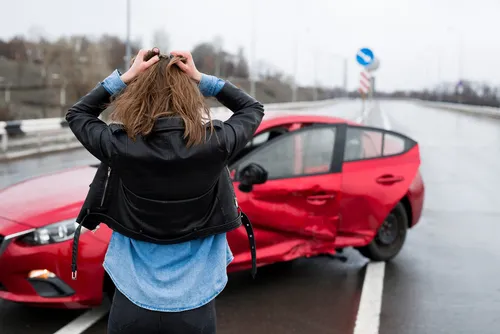 How much money can I get in a car accident claim?
It depends upon exactly what happened. Some automobile accident claims will only cover $10,000 or $20,000. But many end up in more. The key point is that Georgia does not put a cap on how much you are able to recover. The sum is supposed to be sufficient to pay the complete impact of the crash. The legislation does, however, have clear limitations on what kinds of losses it is possible to be paid for. They fall into two chief groups: special damages and general damages.
General damages are things such as pain, emotional suffering, or the effect of serious losses like a permanent injury. It's not possible to put a legitimate dollar value on some injuries but the law still allows you to recover cash for them.
Special damages are the real dollar costs of this accident. Including all long-term and immediate costs such as lost work time, medical expenses, long-term care, car repairs and more.
Insurance companies try to decrease both these kinds of damages. They may give you a sum that doesn't include a number of your expenses, like the future medical treatment you'll need. If you don't fight for this then they will almost never offer it. This is one of the reasons that finding a lawyer is so significant. Remember, you may still be confronting your accident's effects 5 or 10 years later. The money out of the settlement is supposed to offset this impact. Never accept less than the amount you deserve.
Will I have to go to court?
Not usually. Most of the time the insurance carrier will change their tune and come to the bargaining table if a personal injury lawyer is on the case. A fantastic attorney will put solid proof together, present a strong case, and make you more money without ever going to court. An insurance provider will be more stubborn. We can counsel you on whether or not worth it to file a car accident lawsuit, if that happens.
You Pay Zero Unless We Win!
Millions recovered for injured victims
Who is considered to be at fault?
Redan, and all of Georgia, bases accountability on who caused or who was to blame in a car accident. The rules for at fault can be complicated, and it can be hard to understand who is at fault. In general, they're are at fault if they broke traffic laws, they had been drunk, they were distracted or they were negligent or careless. Negligence is often the one that is most essential. Negligence is simply a legal term which means the person should have been cautious, and they weren't.
A driver could be negligent even when they were not breaking any laws. This is what makes assigning error the most crucial point to consider. Another driver will attempt to blame you for their mistakes, and insurance providers are ready to cooperate with this. Don't allow them to blame you and let your attorney at The Weinstein Firm shield you. Car accidents are almost never truly accidents and they might have been averted if someone was careful.
Speak to a Car Accident Lawyer Near Redan at No Cost
Nobody should have to face a car accident alone. That's why we offer a consultation and nothing is charged by us unless we win you cash. Don't risk dealing with the insurance company on your own. Call us today at 770-HELP-NOW to get your free consultation.