In 2019, the injury rate for motor vehicle crashes involving a speeding driver was more than three times higher than for crashes where the driver was not speeding. (NHTSA, 2021) Following a car collision, you can find yourself confronting more than mounting medical bills. A handicap, pain, or an inability to work can leave you feeling alone and overwhelmed. However, you're not alone and you might not be liable for your prices. The law protects you if you were involved and not to blame. You need to address a car accident lawyer near Powder Springs.
Our group of lawyers at The Weinstein Firm can help. Our entire mission is to help injury victims. That's why we make a simple guarantee: you pay us only if we win your cash. Let us give you a FREE consultation. Get in touch with us or complete the form right now to acquire your free consultation.
About Powder Springs
The city of Powder Springs is located in Cobb County, Georgia. Originally called Springville, the city was Powder Springs in 1859. The name is derived from the seven springs inside the city limits. The water in those springs includes roughly 26 minerals that turn the surrounding sand black like gunpowder – earning it the nickname of Gunpowder Springs.
You can learn about local history at the Seven Springs Museum. The Silver Comet Trail, accessible from Powder Springs, is perfect for biking and hiking. The city is also home to a Youth BMX track and the Seven Springs Water Park. Six Flags Over Georgia is only 20 minutes from Powder Springs.
Powder Springs Accident Statistics 2019-2021
How Do I Know Whether I Have a Valid Car Accident Case?
If you were injured, never assume you do not have a claim. The only way to determine if you have a claim is to talk to a lawyer. A lawyer will build an investigation and may discover additional information on what happened without an offense or violation. Remember that all automobile accidents can be prevented, which means someone is at fault and their insurance must pay for it. It is still possible to recoup, should they have insurance.
How Does Liability Work in a Powder Springs Car Accident?
In Powder Springs, Georgia, liability is based on fault. That usually means that the driver that caused the injury is the one was at fault. But determining who is at fault could be a challenge. Piecing together the sequence of cause and events of the accident lies with authorities and insurance adjusters. A driver can be at fault for an accident if: they were under the influence of drugs or alcohol, they have had their attention diverted by eating, or by their phone, or a traffic violation led to the accident. Negligence is a legal term that signifies if someone had been more cautious, the accident would not have happened.
The other driver may be at fault even though they were not paying attention. The first rule, when in any mishap, would be to not apologize, whether it was or was not your fault or to permit the insurance businesses to blame you if it was not caused by you. A car accident attorney around Powder Springs can give you an expert opinion so that you understand who is at fault if you are unsure.
How Much Cash Can I Recover?
In accordance with Georgia state law, if you are not at fault for a car collision, you're permitted to recover 100% of your costs. In a regular accident, those prices include car repair at minimum, lost wages, and medical bills. You're also entitled, under the legislation in certain conditions, to a bigger recovery. Intense pain, permanent disability, or serious loss might double or triple the restoration amount or more. The exact same is true for families who've lost a loved one. We do not believe this money can compensate for such a loss, but the courts grant families to be assisted by it after a catastrophe to help them preserve stability.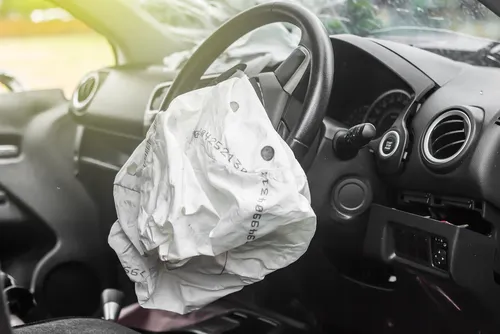 Why Do I Need a Lawyer? Why Not Take Care of the Insurance Company?
Be cautious when offered money, since insurance companies aim to acquire gains. Insurers offer the smallest payouts that they could reasonably get away with. If they make you an offer, there is a solid possibility you're receiving less than what you deserve. Insurers can use some of the following tactics to lower your payout: offering you quick cash and forcing you to sign away your chance to receive more, leaving out money for missed work time, and attempting to blame you or using your words against you. They want you to take anything they offer delaying your claim, paying the cost of your health bills that are current, without consideration of maintenance.
These strategies are used by insurance companies because they understand that most injury victims do not know the legislation are not in a position to negotiate. You level the playing area when you've got an attorney on your side. A fantastic personal injury lawyer will have the ability to assemble proof of what occurred and force the insurer to the table.
Do I Have to Go to Court?
There are instances when an insurer will refuse to deal, or just is not offering you enough money to cover all your losses that are long-term. If this happens, we will give you our professional opinion on whether it is worth going to court. But some claims are settled without an estimate. We could care for the settlement for you and typically get you far more than that which you were initially offered.
Get the compensation
you deserve $$$
Schedule a free initial consultation. We will provide sound legal advice without judgement. Contact us today at 770-HELP-NOW
What Does It Cost to Hire a Car Accident Lawyer?
We believe everybody deserves to have a professional in their corner, and we believe you should not have to pay out of pocket. We provide you your consultation for FREE. We charge you NOTHING unless we get you money. Should we do win you money, our commission is accepted as a percent, allowing the majority to be taken by you. We think this is the fairest way of supplying our services.
Talk to a car accident lawyer near Powder Springs.
Car crash claims are complex. Do not confront the insurer without a professional on your side. Our lawyers are committed to helping injury victims, and you pay us if we get you money. Let us give you a totally free consultation. Get in touch with us at 770-HELP-NOW or fill out the form to the right to acquire your free consultation now.