A car accident can be the start of what can be a tiring, overwhelming, and time-consuming process. The victim has to file an insurance claim, determine fault and seek compensation for the injuries and damages sustained.
After an auto accident, you will not only need to recover but deal with the stress of dealing with medical expenses, lost wages, car repairs, etc. Fortunately, if you have a solid case, you can seek compensation and recover some of the damages you have experienced. Our Mount Vernon car accident lawyers at The Weinstein Firm provide a free initial consultation to all victims, thus allowing them to get all their questions answered while getting guidance from one of the best firms in Georgia.
We are here to get rid of the stress, allowing you to focus on your recovery as we fight for your rights. Our Mount Vernon personal injury lawyers are available round the clock, so do not hesitate to call us at 770-HELP-NOW today!
How Much Does a Mount Vernon Car Accident Lawyer Cost?
This is the first question most personal injury victims ask as they worry they cannot afford the legal services. Fortunately, most firms including us do not charge any upfront fees for legal representation. We work on a contingency fee basis, meaning you don't have to pay a cent unless we get you the compensation you deserve.
What Should I Do After an Auto Accident?
If you get into a car accident in Georgia, there are a few steps you should take in order to protect your rights. Here's a closer look:
1. Don't Leave.
Regardless of the scope of the crash, the last thing you want is to leave as it will be considered a hit and run and you can be held liable, even if you were not the party at fault. You should stay put until the authorities arrive.
2. Call the Police.
Even if no one has sustained injury or damages, you should call the authorities and report the incident. This information will be recorded in the police report, which you will need when filing an insurance claim. How the authorities will respond to the scene will depend on the report you make.
3. Check on The Other Party.
You should also assess the scene if you're not severely injured and can move. Check on the other party as they might be injured and in need of emergency treatment. Once you've ascertained the other party is okay, you can go ahead and assess the damages.
4. Exchange Information.
You'll also want to exchange certain information with the other party for the sake of your claim. So, ensure you collect the following information:
Full names and contact information of the other driver
Their insurer and policy number
The driver's license and vehicle registration number
The accident's location
5. Record the Scene.
Next, you will want to garner proof of the incident. So, ensure you take both photos and videos of the scene. Chances are you own a smartphone and so, this should not be a hassle. Ensure you capture any injuries and damages sustained as a result of the crash. This might just be the evidence you require when dealing with the insurance adjuster and can also be used to calculate your settlement.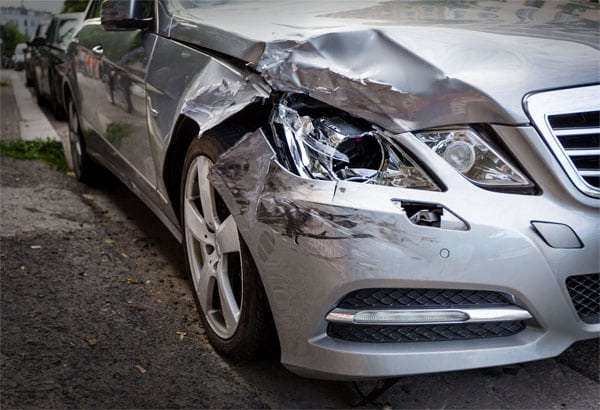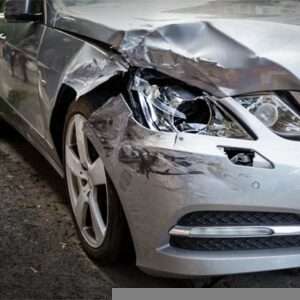 6. Never Admit Fault.
After an auto accident, you should avoid discussing fault with the other party. Don't admit responsibility or apologize for the accident as this will make it seem like you're liable. The fault will be determined by assessing the vehicle or property damage, the information provided by both parties, evidence collected, and documentation such as medical and police reports.
7. Seek Medical Attention.
Next, you'll want to visit a physician. Make sure you get medical records containing information regarding the sustained injuries from the accident. This will help strengthen your case when it comes to filing a lawsuit.
8. Call an Auto Accident Attorney.
After seeking medical attention, you should get in touch with a professional personal injury attorney. If the accident was in Georgia, consider availing the service of the Weinstein Firm. Don't fret if you think you can't afford to hire a lawyer as we operate on a contingency basis. Allow our team to protect your rights as you focus on recovery.
When To Get a Lawyer For a Car Accident
You should never hesitate to hire an attorney after an auto accident. It is easy to assume that your insurance company will be on your side, but things rarely turn out this way. Seeking a Mount Vernon car accident lawyer from the onset will ensure all your rights are protected and that you get fair compensation for your claim.
Why Do I Need a Lawyer After an Auto Accident?
A lawyer is essential in navigating the murky waters of personal injury law, especially if you have never dealt with such a claim before. If you have been severely injured, you won't be in a position to pursue the claim properly. Having a legal representative with the knowledge and experience in auto accident claims will increase the chances of getting the compensation you deserve. A lawyer is also important as they will help with the following:
Case Preparation and Filing a Lawsuit
When it comes to filing a lawsuit, it's a no-brainer that you need someone experienced and knowledgeable in the procedural rules and relevant laws. The Weinstein Firm lawyers can:
Guide you through any statutes of limitations that might prevent you from filing an auto accident lawsuit.
Tell you any exemptions to Georgia's statute of limitations
Help deal with insurance companies
File a lawsuit on your behalf
Prepare your case for trial.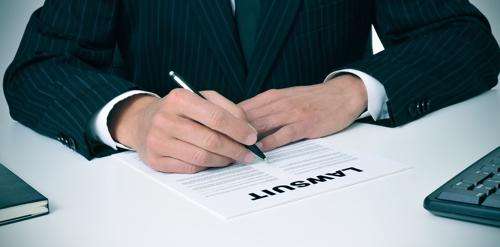 Settlement Negotiation
Our lawyers can also help negotiate a fair settlement with the insurance companies as we can determine how much your claim is worth. We will protect your rights by turning down any low-ball offers.
Trial Preparation and Representation
Sometimes, negotiations fall through and the next option is to take the party at fault to court. In this aspect, our auto accident lawyers have the experience to:
Gather the necessary evidence to support your case
Organize the evidence
File the required paperwork to initiate a case
Draft a settlement demand letter for the insurer
Deal with the defense lawyers.
Our lawyers have been in the field for years and have won many cases taken to court. You can be certain that we will fight aggressively for your interests and ensure you get a fair settlement.
What Type of Damages Can I Recover For My Auto Accident Claim in Georgia?
After an auto accident in Mt Vernon, you may be able to claim for the following types of damages:
1. Economic Damages
You can recover the following damages for monetary losses after sustaining an injury:
Current and future medical expenses
Lost income or wages
Loss of ability to work
Vehicle repair costs
In-home care
Transportation costs to the doctor
Rehabilitation
Therapies
2. Non-Economic Damages
You are also entitled to damages for non-monetary losses such as emotional trauma, loss of companionship, physical disfigurement, loss of bodily function, pain and suffering, loss of consortium, etc.
3. Punitive Damages
Punitive damages can also be awarded if the judge or jury finds the party at fault to have been grossly reckless, careless, or negligent. Punitive damages are designed to punish the party at fault and discourage the public from engaging in such actions while on the road.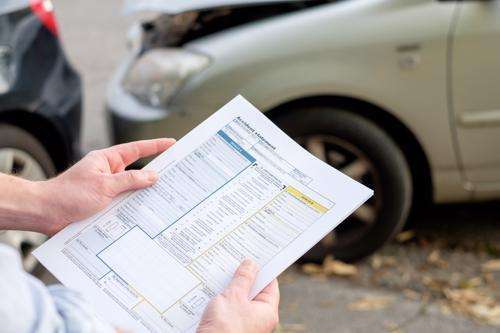 How is Fault Determined in Mt Vernon Georgia?
The state of Georgia operates on a principle referred to as comparative negligence. This means that the party at fault needs to be at least 50% responsible for the accident in order to be held liable. Of course, solid evidence is required to determine the party at fault, making it even more important to look for a reputable personal accident lawyer to create a solid case.
How Long Do I Have to File a Claim?
Auto accident victims tend to take longer to heal and that is why Georgia has a personal injury statute of limitations of 2 years. This provides adequate time to recover and take legal action. However, these cases can be complex and time-consuming and so, it's best to take action when the accident is still fresh in everyone's mind.
What To Do If the Insurance Company Denies My Claim
Insurance companies have a habit to deny auto accident claims, in an attempt to save money. As such, do not be surprised when they present excuses like you failed to pay premiums in accordance with the terms or you were dealing with an uninsured driver.
The Weinstein Firm lawyers know all these tactics and will fight for you against the insurance company if they act in bad faith.
Call an Experienced Mount Vernon Car Accident Lawyer Today!
The Weinstein Firm team is trained and experienced at dealing with every kind of auto accident, including distracted driving, DUI, speeding, reckless driving, head-on collisions, etc. Anyone responsible for your injuries and damages should not go scot-free as you suffer. They should be held liable by compensating you. So, if you have been injured due to an accident that was not your fault, don't be afraid to reach out by calling the Weinstein Firm today!