In Monroe, accidents can occur and if they do, your quality of life can be affected. You can face a very long road to recovery and time off work as well as increasing medical bills. But these are costs you shouldn't have to cover. You may be entitled to compensation for your costs. To find out more, speak with a personal injury lawyer near Monroe.
Even if the party or the person who caused your injury didn't mean to cause harm, they continue to be legally liable. And we could help you file an insurance claim for regaining all of your prices. To learn more and schedule a consultation with one of our experienced attorneys, call us at 770-HELP-NOW or fill out a contact form now if you've been hurt in Monroe.
What Should I Do After an Accident?
If you were injured in an accident, don't let anybody disregard your injuries. If your pain is minor, it may worsen with time or wind up costing a good deal more than you'd expect. Plus, any harm that's caused by someone else's negligence is grounds for a personal injury case. Below are some actions you may take following the accident to grow your claim and protect yourself.
Document everything
The objective of a personal injury claim is to recover the costs that your damages leaving you. But to have a valid claim, you should give evidence of the accident and that the at-fault person caused the accident that injured you. You should also have proof of your damages. You can compile this proof by calling the police to report the crash if you were hurt in a car accident in the city of Monroe. Taking photos of the crash scene, your injuries, and vehicle or property damage. Writing down everything you can remember about the accident, including moments before, during, and after it. This can greatly help your car accident lawyer prove your claim.
Talk to witnesses and asking for their contact information.
The more proof you can gather the better your claim. Accident scenes can change quickly so it's best to get documentation as soon as possible. Pictures along with other documentation help preserve the scene and back up your claim after the accident has happened.
See a Doctor
Even if your injuries are minor get medical attention. If you've been in an accident, adrenaline will be in your system so you may not notice how bad an injury may be. While everything balances out days or weeks after, the pain of your injuries can show up in full force. That is the reason you should avoid telling anyone you weren't hurt until you are totally sure. It can decrease or eliminate your chances of recovering your treatment costs if you say that were not injured and later find you were.
Never Accept the First Offer
Insurance companies aren't your buddies. Even though we'd prefer to think an insurer has your best interests in mind, they are a business always looking to cut costs. They may reach out to you when they hear about the crash. They may even offer you some money right away. You should be cautious of this offer. Don't sign anything or take any cash until you've spoken with a personal injury lawyer near Monroe. Any upfront offers or attempts to contact you are the insurance companies way of trying to settle the case. They know you're likely feeling desperate, and they are hoping the initial deal is taken by you.
You Pay Zero Unless We Win!
Millions recovered for injured victims
However, is not likely to be enough to account for all of your fees. And if you sign anything before you're certain what your costs are, then you'll miss out on the opportunity for complete compensation. An experienced lawyer can help you deal with the insurance company and understand what is really a settlement sum that is fair. They maintain the insurance companies from using what you say and could negotiate for the value of your damages.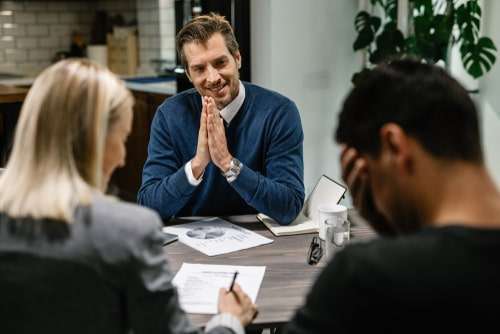 Will I Need to Go to Court to Recover Money?
The majority of the time, the answer is no. Most personal injury cases are settled. A good attorney will work to build the damages you have experienced because of the crash along with a good case demonstrating your accident happened due to negligence. They are more inclined to supply a reasonable recovery amount if the insurance company sees that you're ready to fight for it with a respected lawyer in your side and the strength of your claim.
When this happens, you go home with the settlement you deserve. There are scenarios when going to Monroe court would be the best choice, however. If the insurer won't budge in your settlement, your lawyer may advise taking the case to court if they believe you have a good chance at receiving fair compensation. If this occurs, you will have the best chance at winning by having an experienced lawyer on your side through every step of the procedure.
What does a Personal Injury Attorney Cost?
The personal injury attorneys at The Weinstein Firm only get paid if they get you compensation. This is called working on a contingency basis. Essentially, you don't have to be concerned about paying before your situation is over, and your lawyer will just take a percentage of their amount and give the rest to you if you win cash. We strongly believe this is the best strategy because it ensures your attorney has your best interests in mind. We offer consultations for FREE so that you can talk about your situation and begin your claim without fees or any costs.
Talk to a Personal Injury Attorney Near Monroe, GA, for Free
With years of experience helping customers acquire what they deserve, The Weinstein Firm is among the most prestigious law firms in Georgia. We're proud to just represent personal injury victims. To schedule your consultation, call us at 770-HELP-NOW today, or visit our contact page.