In 2019, the highest injury rates in motor vehicle crashes occurred in rural areas. (NHTSA, 2021) In Monroe, if you've been in an accident, it's essential that you get legal counsel. It's too easy to trust your insurance company will treat you fairly if it becomes more serious, or to think that the injury will heal on its own. You need to speak to a car accident lawyer near Monroe. The costs for a small car accident can quickly run over $10,000, and in several instances, we see hospital bills that operate higher or $100,000. Faced with these costs, the insurance company can do everything possible to pay less and you can be left holding the bill.
The Weinstein Firm is here to assist. We've built a reputation as one of the most effective car crash law firms near Monroe, GA. We have spent over 20 years working in this field and we are a name that everyone knows. At The Weinstein Firm, we believe that you have a right. Your insurance company has a duty to you and we believe you need to emerge from your injury-free of hospital bills. Let's sit down with you and discuss your case. Call The Weinstein Firm at 770-HELP-NOW today, and get a free consultation.
About Monroe
Monroe is a city in Walton County, Georgia. It is located 1 hour east of both Atlanta and Hartsfield Jackson International Airport via US-78 and GA-138 to I-20 westbound. Monroe is a part of the exurban cities that make up the Atlanta metropolitan area. Monroe is also acknowledged for its accessibility to Conyers and Lawrenceville, just 20 minutes and 35 minutes away from them respectively.
You can tour an 1825 log house at the William Harris Homestead. Other historic landmarks include the Davis-Edwards House and McDaniel Tichenor House. Visit the Monroe Museum or tee off at the Monroe Golf & Country Club. Alcovy Mountain is 10 minutes away from Monroe.
Monroe Accident Statistics 2019-2021
How Can a Car Accident Lawyer Near Monroe Help Me?
You pay your insurance company to protect you. According to your coverage, you pay medical costs and they are supposed to step in. However, no insurance company wishes to pay a penny more than they have to and they have an army of attorneys helping them find a way out of their contract with you. We have seen insurance companies use every trick in the book:
Accuse you of lying or exaggerating your harm, Calling to see how you're doing to utilize anything positive you said against you, Steering you toward a doctor who will claim your injury is not severe, Give you money to fool you into signing off the remainder of what you're deserved. Record your conversations. Pressure you to sign papers until you understand how severe your injury is, and delay payments for months or even weeks so that you face financial pressure to sign. They presume you sign whatever they want, even if it means you're left with medical bills or an injury and will get frustrated.
A personal injury lawyer knows how to get you the money you deserve. This amount can include all your present expenses related to the injury, the estimated total of all future medical care the injury will need, The cost of seeing a professional, Therapy or rehabilitative therapy, as well as any other Medical Expenses, The total amount of wages you lost since you couldn't go to work, Payment to offset any disability or injury, and the Expense of getting a new car or fixing your car. Never settle for less than the true amount you're owed.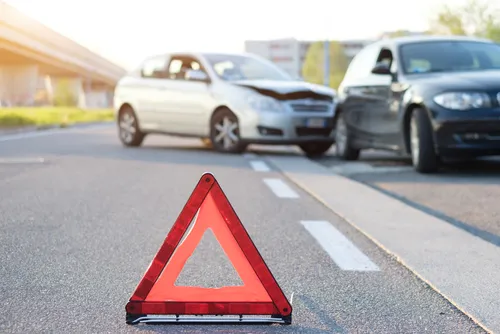 How do I know if I have a case?
Automobile accident cases are complicated. The very best method is to talk to an attorney. You should be able to sit down, describe what happened, and discuss your situation for free, with no obligation. All it takes is 30-60 minutes to find out if you might have a situation to have a professional opinion. Broadly speaking, anyone hurt in a car accident could have a case. It does matter how the incident happened or whether the injury looks minor or major. The bottom line is, if you need medical attention, there's a fantastic chance you'll have issues that will cost a lot more than the insurance provider offers. We have seen cases won by defendants for all Sorts of automobile accident claims, including slippery/ foggy roads, whiplash, brain trauma, distracted driving, faulty tires, head-on collisions, rear-end collisions, and hit and run accidents caused by an uninsured motorist.
Will I have to go to court?
No, in several cases a car incident claim can be worked out with no lawsuit and without a trial. If we are contacted by you, the first thing we'll do is gather as much information as possible regarding your injury. We'll send an investigator to interview you, we'll look at the scene of the crash, and we will help you find a physician who specializes in your type of injury so you may have a sense of how much therapy is needed.
This is all it takes to get them to change their stance and also pay you a reasonable quantity. In other cases the insurance provider might hold out. We're known as the Strong Arm law firm of Georgia and we will put hard pressure on the insurer through discussion. As a final resort, you have the choice of filing a lawsuit with the courts. This is your choice. If your case goes to court, we will handle everything for you from start to finish.
Get the compensation
you deserve $$$
Schedule a free initial consultation. We will provide sound legal advice without judgement. Contact us today at 770-HELP-NOW
Just how much does a car accident lawyer cost Near Monroe?
At The Weinstein Firm, we maintain a simple promise: You pay nothing for any appointment or your consultation, and you pay nothing If we don't win cash for you. You only pay something If we get you a monetary restoration, otherwise we have a fee at all. Our commission comes out of this cash you've won, so you never spend a penny out of pocket. We structure our fees this way to ensure you face no danger. Talk to a Personal Injury Lawyer near Monroe at no cost. Automobile accident cases have deadlines. You can lose your right if you wait too long to document your claim. Don't wait until is too late. Telephone The Weinstein Firm at 770-HELP-NOW and allow us to help you. Get in touch with us or fill out the form to your right and get your FREE consultation.