Car accidents are pretty frequent in Georgia. They're the state's leading causes of injury, deaths, and hospitalizations. So, car accident claims are common too, and top car wreck lawyers in Atlanta help several victims get compensation annually.
Georgia is a fault-based accident state. Therefore, the negligent driver bears the consequences of the loss. An injured accident victim can accept a settlement from the at-fault driver's insurance company. Conversely, they can file a lawsuit in court.
Irrespective of the option you choose, getting the money from the insurer isn't always straightforward. Insurance companies may try to delay payments or back out completely. So, knowing how long insurers can take before paying a car accident claim is essential. You're thus in luck as this article adequately answers this question.
How Long Will It Take Before the Insurance Company Pays My Car Accident Claims?
There's no fixed time within which an insurance company must pay your car accident claim. Instead, several factors determine how long an insurance company has before paying your compensation claim. For example, when you notify the insurer is crucial. Suppose you delay before approaching the company. Then, you'll inevitably get a late payment.
Another crucial factor is the amount in dispute. Insurers will generally delay payment of claims that involve thousands of dollars. So, they'll spend the time seeking justification for reducing or denying you compensation. Investigation and determination of fault can also affect the timeline.
However, this is usually where liability for the collision isn't clear. In such instances, the insurance company will conduct extensive investigations to ensure that the accident responsibility lies with their client. You'll have to wait for the inquiry's conclusion before getting any money, which takes time.
Georgia's Car Accident Insurance Deadlines
Fortunately for Georgians, insurance companies have definite periods within which they must take specific steps. So, suppose an insurer follows this procedure completely. Then, you'll get your compensation early. Below, we explain the different stages and time frames.
Acknowledgment of Claims
Sending a car accident claim to an insurer is the first step in the compensation process. After initiating this procedure, the company has only 15 days to acknowledge its receipt. The time starts counting from the date you submit the claim.
Provision of Proof of Loss Forms
After the acknowledgment, the insurer will send you Proof of Loss forms. These forms should also contain instructions on completing and submitting them correctly. In addition, the proof of loss form has details of your damages and ensures your car accident claim is genuine. You will get this form within 15 days of the claim acknowledgment.
Accepting or Denying Your Car Accident Claim
Immediately after submitting your proof of loss forms, the insurance company can accept or deny your car accident claim. Whatever decision it makes must be made within 15 days after you return the documents. However, suppose they didn't need Proof of Loss forms for your claim. Then, they must accept or deny it within 30 days.
Request for Additional Time
An insurance company may request extra time to accept or reject your car accident claim. When they make such demands, the company has 60 days to send its decision. Notably, these 60 days start counting from the date of the initial notice of your claim. However, if the company doesn't request additional time, it must send a decision within five days.
Payment of Claims
Finally, an insurance company that accepts your car accident claim must pay within ten days of the notification. So the clock starts ticking from the date the company receives your claim.
What if the Insurance Company Delays Payment?
An insurer can yet delay paying you after going through these processes. Such delays may be discouraging, but fortunately, you have legal remedies against such insurers. Delayed insurance payments can amount to unfair or bad faith practices.
Examples of bad faith insurance include:
Failure to provide proof of loss forms within 15 days
Not providing reasonable explanations of claim denials
Unreasonably delaying payment or investigation of claims by applying procedures that duplicate information
Failing to affirm or deny coverage of claims within a reasonable time
Late acknowledgment of vital communications regarding claims
Misrepresentations of facts relating to the insurance coverage
Whatever the case, you can file a lawsuit through top car wreck lawyers in Atlanta if you don't receive your compensation within the 1o-day period. Such an insurer may face fines and penalties if found guilty. In addition, the court will order them to pay the damages you deserve.
The court may even award exemplary damages in your favor against the company. Moreover, late payment means that the initial sum may start yielding interest. Therefore, you'll be entitled to any such interests.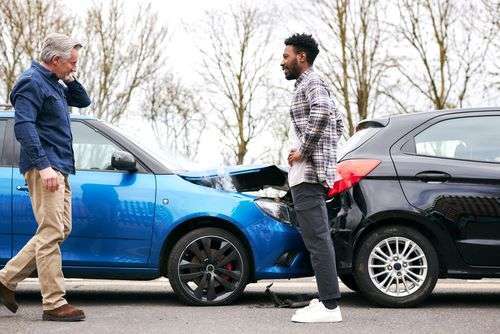 Top Car Wreck Lawyers in Atlanta Explain the Effect of Georgia's Car Accident Statute of Limitations on a Claim
While waiting for your car accident claim, it'll be best to remember the Georgia Statute of Limitations. This law mandates that accident victims institute their lawsuits within definite periods. Therefore, suppose you miss this statutory deadline.
Then, you may lose your right to compensation. You have only two years to file a Georgia car accident claim, and the time starts counting from the accident date. In addition, this period includes the time you spend during insurance negotiations.
Therefore, if the settlement process does not work, you can only file a claim if your two-year deadline hasn't elapsed. That's why it's best to engage an Atlanta car accident attorney early. An experienced lawyer will ensure you institute your action within the relevant period.
Does This Deadline Affect My Settlement?
Once the insurance company accepts your car accident claim, you'll likely sign a settlement agreement. Here, the insurer agrees to pay the agreed sum. In addition, you'll give up your rights to sue the company for this same collision.
At this stage, you have a binding contract with the insurance company. However, if the insurer doesn't pay you within ten days, you can sue them for breach of contract.
This lawsuit isn't a new action, and it's based on the existing agreement with the insurance company. So, you can file it later than two years from the accident date.
Let Our Top Car Wreck Lawyers in Atlanta Help You Get an Early Car Accident Compensation!
Have you been in an Atlanta car accident? If you have, then you may be eligible for compensation. However, winning an insurance claim or car accident lawsuit isn't the end of your worries. Instead, you'll still have to collect the money from the insurance company.
Without an Atlanta, Georgia, injury lawyer getting an insurer to pay your car accident claim may take forever. That's why it'll be best to hire The Weinstein Firm to represent you throughout the legal proceedings. With our years of experience, we can ensure that you get your money early. So, call us today for a FREE consultation.