Drunk driving accidents are unfortunately very common in Georgia. If you've been hurt in one, you know they have the power to change your life in an instant.  You will want to have an experienced Metter DUI Accident Lawyer fighting for you.  Contact the Metter car accident lawyers at The Weinstein Firm for a Free Consultation.
As a drunk driving accident victim, you're entitled to recovering damages. The process may seem complex and overwhelming at first but with a bit of professional assistance, it will help you put your life back on track.
We understand the complexities and intricacies of having to initiate legal proceedings after a DUI accident. This is why we tried to answer some of the most common and important questions about the topic in the following guide.
Facts About Drunk Driving in Atlanta and Georgia
In Georgia, alcohol-impaired fatalities represent 24.9 percent of all crashes that have a lethal outcome. That means 375 people in the state lose their life each year due to the behavior of reckless drivers under the influence.
It's quite troubling to find out that a portion of the DUI drivers is under the age of 18. In fact, 139 such vehicle operators were arrested in Georgia over the course of a single year (in comparison to the nationwide figure of 3,448 underage drunk drivers).
In Georgia, 1.4 percent of adult residents have self-reported driving after drinking too much. That figure comes close to the national average of 1.9 percent.
According to the Georgia Department of Driver Services, Fulton County (where Atlanta is located) contributes to the biggest number of Georgia DUI crashes. In 2018, there were 1,472 total first DUI convictions, 233 second DUI convictions, and 43 third DUI convictions. Luckily, the total number of DUI convictions in the state has gone down through the years – from 41,739 in 2007 to 19,208 in 2019.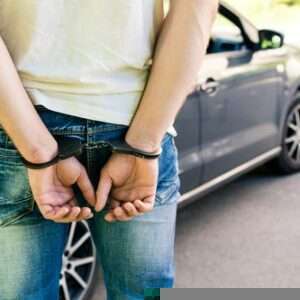 What Are the BAC Limits in Georgia?
The blood alcohol limit (BAC) is the concentration of alcohol that's permissible under law in the bloodstream of a vehicle operator. This limit varies from one state to another.
In Georgia, the BAC limit is 0.08 percent or more for non-commercial drivers. If you get a higher reading, you will be charged with DUI. For commercial vehicle drivers, the BAC limit is 0.04 percent. Drivers under the age of 21 will be charged with driving under the influence if their BAC reading is 0.02 or higher.
To put these numbers into perspective, a BAC limit of 0.08 percent corresponds to one standard drink per hour. A standard drink is 12 fl oz of beer or about five fl oz of wine. Age, gender, weight and health status will all affect how alcohol is taken up in the bloodstream.
Keep in mind that the BAC will change in just 15 minutes after consuming a drink.
What to Do After an Accident Involving a Drunk Driver
If you are hit by a drunk driver, try to complete the following steps in the immediate aftermath of the crash:
Call 911 immediately
Check yourself and other passengers in the car. Determine if anyone is in need of immediate medical assistance
If your vehicle cannot be moved to a safe spot out of traffic, get out of it
Try to collect as much evidence as you can – snap photos, talk to witnesses. This is especially important if a drunk driver attempts to flee the crash scene
Wait for police officers and a medical team to arrive. Cooperate with them as much as you can
Go to a medical center, even if you don't feel like you're hurt. A doctor will check you for internal injuries and hemorrhages. Get copies of the medical report
Get in touch with an Atlanta DUI accident lawyer as soon as your medical needs have been taken care of
Do not make statements in front of the drunk driver that caused the accident and refuse to answer inquiries by their insurance company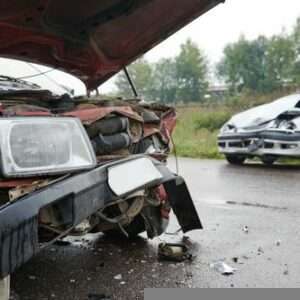 What Damages Can You Recover After a Drunk Driving Accident?
Getting hit by a drunk driver will qualify you for various kinds of damages.
Keep in mind that a driver doesn't have to be found guilty in court for you to collect damages. Being hurt in a car crash is sufficient. In that instance, you'll have grounds for a personal injury case.
Both compensatory and punitive damages can be claimed after a drunk driving accident.
If you decide to file a drunk driving lawsuit in Atlanta, you'll potentially get to recover compensation for medical expenses, funeral expenses, lost wages, permanent loss of ability to work, support, pain and suffering.
In Georgia, drunk driving accidents are classified as a specific category under personal injury claims. For these, punitive damages are capped at 250,000 dollars. Needless to say, such amounts are considerable and definitely worth pursuing.
How Long Do I Have to File a Claim in Georgia?
In Georgia, the statute of limitations for car accident claims is two years from the date of the crash.
It's a good idea, however, to get started with case building as soon as possible. If you initiate the required proceedings in the immediate aftermath of the DUI accident, you'll find it much easier to collect evidence, contact witnesses and solidify your case.
How Much Will a Metter DUI Accident Lawyer Cost?
If you worry about the cost of a DUI accident lawyer in Atlanta, you shouldn't be.
Reputable law firms use a contingency fee structure.
That means your DUI accident lawyer will only get paid if they secure a favorable outcome for the client. In other words, if you don't get compensated, your lawyer wouldn't receive anything.
Call a Metter DUI Accident Lawyer at The Weinstein Firm Today
A drunk driver can wreak havoc on your life. This is a major criminal offense that the state will pursue and penalize. As a victim, however, you're entitled to additional legal action and compensation. DUI accidents can change you, destroy your health or cause the loss of a loved one. Such major consequences shouldn't be left unaddressed.
We know what it takes to assist drunk driving crash victims in Atlanta and we've been doing that for years. Don't hesitate to get in touch with the team at The Weinstein Firm as soon after the crash as possible. We'll guide you through the important first steps, doing our best to give you the most favorable outcome in the aftermath of a catastrophic event.