The average number of injury crashes per day in Georgia in 2020 was 123. (Source: Georgia Governor's Office of Highway Safety) If you've been hurt in an auto crash in Marietta, GA, you don't need to handle everything alone. A fantastic car accident lawyer can help you get proper compensation. While your injuries may seem small, they can grow into long-term ailments costing thousands of dollars. More serious injuries can take years of treatment. But you don't have to cover an accident you didn't cause. Put a Marietta car accident lawyer on your staff.
At The Weinstein Firm, we assist accident victims in getting the highest financial award possible. That's all we do. We started as a law office that was local, and within the last twenty years we have become one of the biggest and most highly regarded law firms in the nation. We'd like to describe how we can assist you. We'll give a free consultation to you. Call us at 770-HELP-NOW and receive your free consultation today.
About Marietta
Located in central Cobb County, Georgia, Marietta is the county's seat and biggest city. The city had a population of 60,972 at the 2020 census. Downtown Atlanta is 20 miles to the southeast. As one of Atlanta's biggest suburbs, Marietta sees numerous traffic accidents. A news report by AllOnGeorgia includes South Cobb Drive in Marietta on a list of the 57 deadliest roads in the state.
Families flock to Six Flags White Water to cool off in the summer. Located just outside Marietta, the Kennesaw National Mountain Battlefield is a must-see for those interested in history. Other local landmarks include the Gone with the Wind Museum, Marietta Square with its shops and restaurants, and the Aviation History & Technology Center.
Marietta Accident Statistics 2019-2021
Do I really need a Marietta automobile accident lawyer?
Many accident victims are reluctant to hire an attorney because they believe it's not worthwhile. They think that they will charge them fee without getting them money and the insurance carrier will offer a settlement that is fair. This is simply not correct. Insurance businesses aren't thinking about being fair to you. They want to make a profit, and one of the ways they stay profitable is to cover as small as possible to injury victims. They have methods of tricking you into accepting a settlement.
They seem concerned and friendly and use whatever you say against you. They encourage you to take a settlement right away. They are aware that you haven't had a chance to learn what your injuries will cost, and they understand that if you take the quick cash you'll sign away your right to ask for more money. They wait patiently letting your medical bills pile up before they offer you any money at all. They expect that you'll be under so much financial pressure that you'll take the deal. They state the accident is your fault or they question your injuries so that they won't have to pay much.
A good personal injury attorney knows how to manage them and has seen these strategies many times. However, most injury victims alone are no match for an insurance company with groups of attorneys on its side. You can get an advocate who'll fight for you if you hire a personal injury lawyer. Oftentimes, insurance companies offer more money because there's a lawyer on your own case.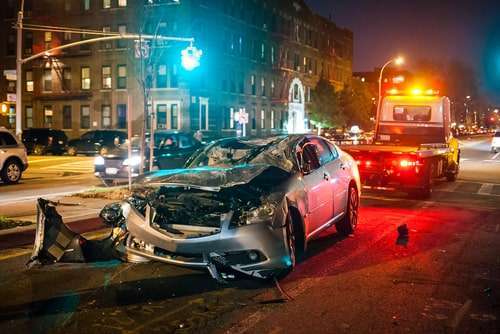 What expenses and costs could I get in a car incident claim?
Georgia law, which allows injury victims to recover their damages and costs is followed by the City of Marietta and Dougherty County. We routinely recover these types of prices for our customers: Medical costs like doctor and hospital bills, Prescriptions, Vehicle repairs, including body shops and replacing a car that is totaled, as well as the price of missed time from work due to the crash. If you were seriously injured in your accident, you may be able to recover much more money for ongoing pain, disability, a permanent injury, or even the loss of a loved one. Needless to say, money can not undo these tragic losses, but it may give you financial security to make it easier to deal with life and simpler to get treatment.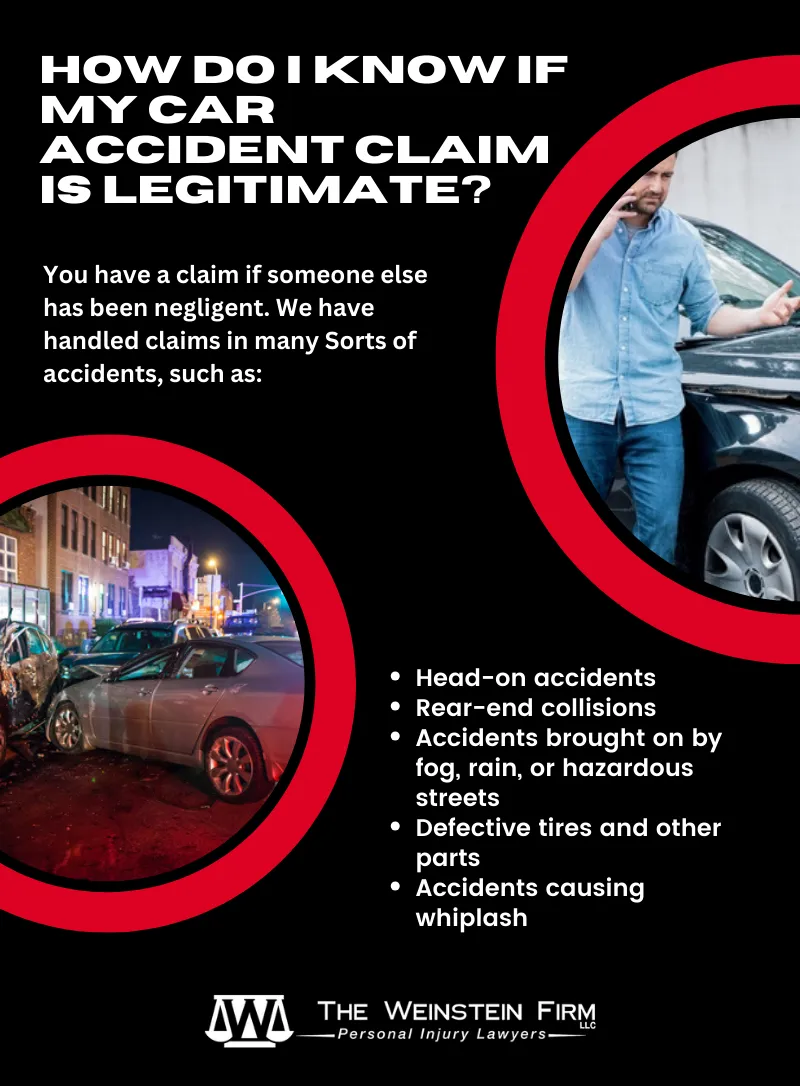 How do I know if my car accident claim in Marietta is legitimate?
Many people second-guess themselves questioning whether they did something incorrectly or minimizing the effects of the accident. Dot fall into this snare. Your accident happened for a reason, and you're doing yourself and your loved ones a disservice if you don't get a professional opinion on whether or not you've got a claim. Most car accidents happen because the law is not followed by somebody who is negligent, meaning that they were being careless. You have a claim if someone else has been negligent. We have handled claims in many Sorts of accidents, such as:
Head-on accidents
Rear-end collisions
Accidents Brought on by dense fog, rain or hazardous streets
Defective tires and other parts
Accidents causing whiplash.
We have recovered money even if the other driver fled the scene or didn't have insurance.
Will I have to file a case in court?
Nearly all auto accident claims are resolved before anybody files a lawsuit or goes to court. An insurer some won't negotiate whatsoever and it could make sense to take the situation to the courts. We'll advise you, if this happens to you. We're experienced in that field if you decide you would like to go to court. The majority of the time we provide a case, they offer a settlement. We investigate every case and construct the strongest possible claim through expert evidence, witness statements, police reports, and examinations of the extent of your injuries and everything you'll have to recuperate. Oftentimes, our proof prompts an offer that is higher than the one made by the insurance business.
You Pay Zero Unless We Win!
Millions recovered for injured victims
How can I find a Marietta car accident lawyer near me?
There are tons of attorneys out there, so it can be tough to know which one to select. Here are some suggestions: Choose attorneys that have the correct areas of expertise for your case, and find a lawyer who is familiar with personal injury claims. A lawyer who represents injury victims exclusively will have your best interests in mind and will not be sympathetic to the insurance company. Select an experienced attorney. An experienced lawyer will be able to provide you a good assessment of what your situation is worth and how you ought to proceed, has expertise working to build your situation and knows how to deal with insurance company tricks.
Choose a lawyer who won't charge you upfront. You should never pay fees upfront in a personal injury case. If it wins money for you, our law firm only charges a commission. Above all, see a lawyer as soon as you can after your accident. The sooner your attorney begins working on your case, the better your position will be with the insurance company.
Speak for free to a Marietta Car Accident Lawyer at The Weinstein Firm.
We've seen the effects of automobile accidents first-hand, and we would like you to get the money that you need to remain on the path to recovery. We will meet you for free, with no obligation, to talk about your case and allow you to decide what to do. Call The Weinstein Firm at 770-HELP-NOW or fill out the form to your right today, and get your FREE consultation.