Accidents can happen fast in Lithia Springs, GA, and they have a devastating impact if you're hurt. Hospital bills and fees can accumulate quickly, and you could be off from work for days, months or even years as a consequence of a crash. However, you need to know your rights. You might be entitled to a complete recovery if your accident was not your fault. A personal injury lawyer near Lithia Springs at The Weinstein Firm will help. We're devoted to protecting the rights of injury victims.
Our experienced team of professionals knows how to pursue maximum restoration to pay for losses and your expenses. Let's sit down for a free consultation with you. Your consultation will be your chance to understand whether you have a circumstance and to get your questions answered. Contact us to receive your free consultation now at 770-HELP-NOW.
If I've been hurt in Lithia Springs, what should I do?
Serious accidents can cause headaches and distress. You may be concerned about how you'll be able to pay the doctor bills or if you'll be able to go back to work. We've helped many customers that have faced the same challenges. We realize that money can't undo your injury, but we know it can help as you work to reconstruct your life, so you stay secure. Even though the weeks following your accident can be difficult, there are steps you can take to help protect your rights. Here are two important actions.
Call a reputable personal injury attorney near Lithia Springs. Getting your financial recovery entails dealing with an insurance provider, and such businesses have large groups of attorneys devoted to minimizing your claim. Do not assume that you can negotiate all on your own.
A personal injury attorney near Lithia Springs can assess injury reports, interview witnesses, and bring in experts to establish the potency of your personal injury claim. We're not duped by the insurance companies approaches to keep payments to a minimum. We work aggressively to help accident victims obtain the money they want and deserve.
Don't accept anything from your insurance company until you've talked to a lawyer. Insurance companies are famous for swooping in with an offer of cash that is quick. Do not be fooled they're searching out for their particular bests interests, not yours. In many cases, the money they are offering is just a fraction of what your medical costs and time off of work could wind up costing you. They understand this and they would like you to sign your rights away whenever possible. Contact a lawyer and seek legal counsel as soon as possible.
The best thing to do would be to seek the help of a practitioner. A lawyer can decide whether any evidence you gathered or photographs or videos taken constitute an injury claim. They can also help you construct a situation if you lack some of the evidence. We speak to people who don't believe they have a claim at all, only to learn their restoration may be tens of thousands of dollars or more.
Even what seems like a complete accident could be a claim that is viable if someone else's negligence or carelessness contributed to it. Their insurance might cover the price of your claim if a person's neglect is a factor.
What are the Most Common Types of Personal Injury Claims?
These are the most common types of accidents that qualify as personal injury claims:
Defective products
Criminal assault leading to harm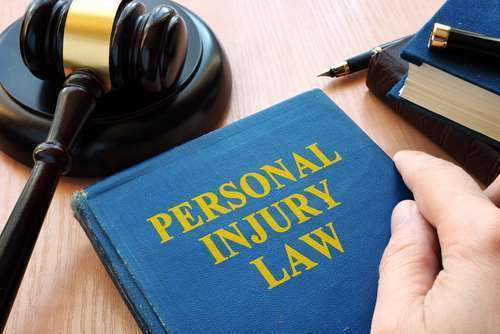 Will My Case Go to Court?
We enter a partnership with you when we agree to take your case. Despite the fact that you begin the healing process, we start evaluating evidence, interviewing witnesses, and negotiating with the insurance company. We can negotiate a fair settlement amount that is a lot more than what the insurers were willing to offer without a trial.
You Pay Zero Unless We Win!
Millions recovered for injured victims
In the event the insurance carrier rejects our settlement offer, we might advise you to pursue the case from the local courts in Lithia Springs. We'll be right there with you each step along the way. When we do go to court, our goal is to earn this experience as stress-free for you as possible, as you return to living your life.
How Much Does It Cost Me to Hire a Personal Injury Lawyer?
At The Weinstein Firm, all consultations we have with you are free. Protecting your legal rights and representing your best interests are our top priority. We have observed law firms that do charge up-front fees, meaning they get paid if they win or lose. At The Weinstein Firm, we don't believe this practice is in your very best interest. Our payment terms are clear: All consultations are FREE. You pay nothing from pocket ever. If we don't win you cash, you pay nothing.
Is There a Deadline for Filing an Injury Claim in Lithia Springs?
Yes. In the city of Lithia Springs, you have a certain amount of time to file a personal injury claim. That's why it's so important to act fast after a crash injury. It might be a few weeks after the date of this crash, while in other scenarios, a few years. The deadlines can change, and they're governed by Georgia state law and national law. Speak to a car accident attorney as soon as possible so you can find the legal counsel you deserve and need.
Speak to a Personal Injury Lawyer near Lithia Springs for free.
The Weinstein Firm has over twenty years of experience winning and fighting cases for injury victims and their families. We offer a free consultation. Get in touch with us at 770-HELP-NOW or fill out the form to your best ability today, and get your FREE consultation.