Being hurt in an accident is a painful and scary encounter. If you didn't cause the accident that hurt you, it is frustrating. In the event that someone else's neglect in Lilburn, GA hurt you, you might be eligible for compensation for your prices.
Georgia law dictates the at-fault person is liable for all damages, such as medical expenses, lost wages from property damage work, and more. If someone else caused your injury, you likely need a personal injury lawyer near Lilburn.
At The Weinstein Firm, we've been working with personal injury victims for more than two decades. Beginning as a tiny law office that was regional, we've grown to become one of the greatest law firms in the state of Georgia.
Dealing with us is risk-free because we don't take a fee unless we win you a settlement. For a FREE consultation to discuss your case facts, give our injury firm near Lilburn a call at 770-HELP-NOW now or complete the Case Evaluation form.
What is the First Thing I Should Do After an Accident in Lilburn?
Everything you do after an accident can affect your case. Below are a few things you can do afterward to guard your rights and help build a strong insurance case in the city of Lilburn.
See a physician.
Getting treatment and your well-being for any injuries is a priority following a collision. Whether you're in an auto crash or car crash, slip and fall injury, suffered a dog bite, or anything different, you should get checked out by a specialist. This is crucial to your insurance claim.
If you aren't in much pain from your injuries, see a doctor, even if they seem minor and certainly do so if you're seriously hurt. You will never know how your body will respond following an accident in the ensuing days and hours.
After the adrenaline has worn off, some accidents worsen over time that wasn't evident right away. You want to account for any and all healthcare expenses, now and in the future, that result from your personal injury accident, so find a doctor when you can.
Report the collision.
You'll want to call the Lilburn authorities, apart from getting medical attention. Officers may arrive at the scene and gather information from those. By way of example, if you're in a car accident, authorities will ask for the driver's license number and insurance advice from you and the other driver(s).
A police record will be made as a record of what took place when they examine the crash. You will need this to prove your injury case. It will help prove the incident occurred. Gather evidence for your car accident lawyer.
Accident victims don't realize they can help preserve proof. You can use your telephone to take pictures of what happened, such as if you are to remain in the scene and don't need emergency medical attention:
The crash scene
Your injuries
The injuries of anybody else involved, like your car passengers
Vehicle property damage or damage
You might also talk to a personal injury lawyer near Lilburn. When working on your circumstance, this proof can be used by your personal injury attorney.
Don't Sign Anything.
It's very common following an injury accident for your person's insurance business to contact the individual that is wounded. The insurer may reach out for you and provide money upfront to you, requesting you to sign paperwork confirming it.
They are hoping this tempts you to choose the offer and proceed, but it's deceiving. Should you accept a settlement, then you'll reduce your chance at a greater amount and the upfront offer is. You should calculate your damages first so that you know what your costs will be.
A personal injury attorney can help you with this and every step along the process. An experienced personal injury attorney in your area will have years of experience working with individuals. They understand how to handle insurance firms and to negotiate to get a dollar amount that is fair.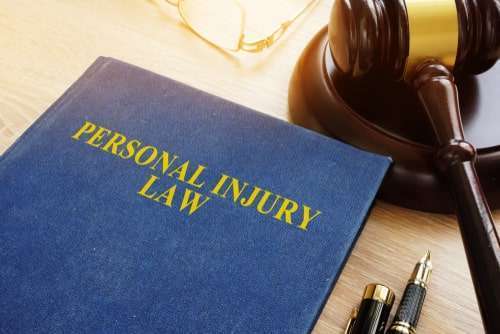 You Pay Zero Unless We Win!
Millions recovered for injured victims
How much can I get from my claim?
Personal injury lawyers like The Weinstein Firm provide a complimentary consultation where they will analyze your situation and let you know if your case is strong. A fantastic attorney may also help you call any specialists needed to support your claim and collect the ideal signs.
This is the best thing that you can do to pursue a settlement that is reasonable. This is really a difficult question to answer since it varies. According to poll results from Lawyers.com, the typically reported settlement was nearly $53,000 with premiums ranging anywhere from $3,000 to $75,000 and sometimes more.
It's best to speak to a personal injury lawyer near Lilburn directly with questions about your case, however, as it depends upon the particulars. Your settlement potential will be dependent on your own damages and occasionally details of your case.
But the greatest factor in is the character and seriousness of your injuries. The more severe your injuries are, the higher your prices will be.
You'll face expenses such as medical bills (current and future) in the treatment, prescriptions, doctor visits, etc, lost wages from time during therapy, general damages linked to mental or physical pain and suffering like loss of enjoyment of life, depression and anxiety, anxiety, or embarrassment.
This usually means the total value of your claim will probably go up based on what you're losing because of the crash.
Another element is the insurance limits. The insurance company won't offer anything over those limits if your damages exceed the policy limits. Profitable personal injury claims are settled outside of court without the need to go to trial, even though there are exceptions.
Hiring a personal injury attorney may have a huge impact on the results of a claim. If they operate with a lawyer versus document the claim, on average, settlements are received by injured individuals in the greater ranges.
Most claims are settled outside of the Lilburn local courts, but we can assist you if you choose to take the claim to court.
Talk to a Personal Injury Attorney Near Lilburn, GA
In the event that you weren't fully at fault and were hurt near Lilburn. You shouldn't need to cover the costs of your injuries and other damages, and The Weinstein Firm will help. We have two years of experience helping personal injury victims receive the money they deserve and want, and we never have a fee unless we win your case.
For a FREE consultation fill out a contact form or call us at 770-HELP-NOW.