As long as you are sharing the road with other users, a car accident can happen at any time without warning. No matter how careful you are, your fate on the road is often beyond your control. Nearly half of all car accident injuries result in long-term disabilities. (National Highway Traffic Safety Administration) If you've suffered loss or hardship due to an accident caused by the negligent actions of another, you need to get in touch with a Jeffersonville car accident lawyer with the skills and experience to get you the compensation you need and deserve.
Be it you were involved in a serious accident that resulted in injuries or a minor wreck, the car accident attorneys at The Weinstein Firm can help you fight for your rights. Considering that lost wages, long-term treatment, damages to personal property, and medical expenses can have a huge toll on you and your loved ones, our Jeffersonville personal injury attorneys can help you seek the financial assistance you need to move on with your life.
Get in touch with us at The Weinstein Firm for professional legal counsel and representation. Call 770-HELP-NOW now for a free consultation.
In 2018 alone, Georgia had over 402,380 recorded accidents that resulted in 24,163 injuries and 1,525 fatalities. Of these, 257 were recorded in Twiggs County with 9 serious injuries and 3 deaths. Drunk driving was the number one cause of fatalities in the state, followed by speeding. According to the statistics, most fatalities were caused by single-vehicle wrecks, followed by highway departures.
Jeffersonville Accident Statistics 2019-2021
How Much Does a Jacksonville Car Accident Lawyer Cost?
Most personal injury law firms in Georgia, including The Weinstein Firm, offer their services on a contingency fee basis. That means that you, the client, do not pay a cent for the services offered unless the attorney or law firm you hired wins the case.
As a victim, you have the Weinstein Guarantee – if we fail to get you compensated, you are free to walk away. No questions asked! So, don't let the fear of paying lawyer retainer fees and other costs stop you from seeking the compensation you deserve. Give us a call now for a free case review.
What Should I Do After an Accident?
The actions you take after an accident are important for your health and your ability to claim compensation.
Call 911 and report the incident as soon as it happens. Make sure you don't leave the scene of the accident until the police have arrived and you've filed a report.
If you haven't been seriously hurt, take a moment to check on others involved in the accident to see if they are alright.
Make sure you exchange your contact information with the other driver. While you might feel the urge to discuss what happened, avoid talking about the accident or even accepting fault.
Take videos and photos of the scene, injuries suffered, and damages caused to your vehicle.
If anyone witnessed the incident, find out if they'd be willing to share what they saw, and don't forget to request their contact information.
Visit an ER or hospital as soon as you can for a checkup and treatment.
Call the Weinstein Firm as soon as possible to speak to a professional Jeffersonville car accident lawyer for counsel.
What's the Average Settlement for a Car Accident in Georgia?
According to stats provided by the Insurance Information Institute, the average settlement for a car accident claim in Georgia in 2019 was about $18,400 while the average settlement for property damage was a bit over $4,500. However, it's worth noting that the amount of compensation you receive is dependent on how well your attorney negotiates terms with the defendant and his or her insurer.
If you'd like to know how much you could receive as compensation for your injuries, get in touch with our car accident attorneys and schedule a free case review. Our attorneys will carefully gather/consider the facts to determine how much you should claim.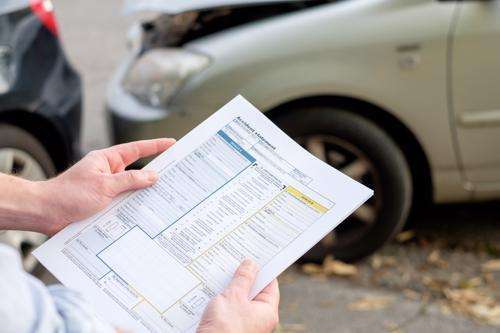 When Should I Retain the Services of an Attorney for my Car Accident?
Hire a car accident attorney if:
You have been involved in an accident and have been injured or your vehicle has been damaged or both.
The other driver's insurer just offered you an unrealistic settlement for your injuries and damages.
It is obvious or even possible that the other driver's actions caused the accident.
The accident was due to a governmental agency's negligence.
The injuries you suffered are severe and permanent.
You lost someone you cared for in an accident.
What are The Benefits of Hiring a Car Accident Lawyer?
For car accident victims, the services of an auto accident attorney can prove very useful in their bid to get the compensation that they deserve. While there's no one stopping you from pursuing a claim on your own, there are several ways an attorney from The Weinstein Firm could help you with your case.
Apart from providing legal counsel, your attorney will also handle everything related to the preparation and filing of a lawsuit. They'll go out of their way to investigate your case, collect evidence, seek eyewitnesses, prepare a rock-solid case, and file a lawsuit for you.
Another thing about having a lawyer by your side is that most lawyers know the tricks that insurance companies use to avoid paying out claims. This comes in handy when it comes to negotiating settlement terms. You can rest assured that your attorney will fight aggressively to ensure you receive the compensation you deserve.
Should negotiations fail to bear fruit, the next step would be to have the case heard in a court of law. The car accident attorneys at The Weinstein Firm have the skills and knowledge required to prepare for trial, file a case, and argue out your case before a judge to ensure you receive the compensation you need and deserve.
How Much Should I Expect from My Georgia Car Accident Claim?
Since each case is unique, the best way to get an idea of how much you might receive through your claim is to know how insurers calculate claims. There are a couple of factors that these companies take into account when reviewing injuries and are what affects the value of a claim. They include:
What Damages Can I Recover in Georgia?
In Georgia, victims of a car accident may receive three types of damages.
Economic Damages – Involves compensation for things that can be calculated such as lost income, medical expenses, damage to property, and other calculable damages.
Non-Economic Damages – Involves compensation for things that can't be seen but which you experienced. Examples include loss of enjoyment, pain, and suffering, paralysis, etc.
Punitive Damages – These are generally awarded by judges and are used as a means to punish the other party for their negligence or reckless and careless actions.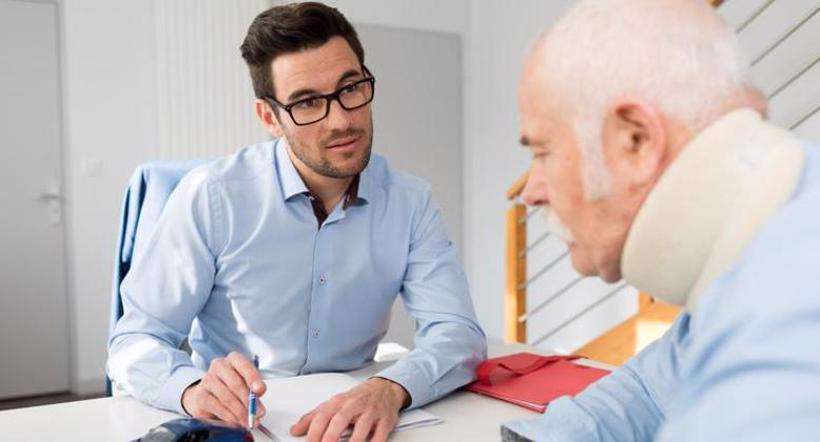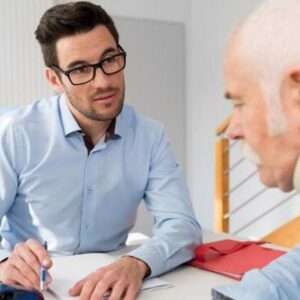 How's Fault Determined in Georgia?
Since Georgia is a Fault State, blame and financial responsibility are placed on the person responsible for causing the accident. For this reason, it is essential for those involved to prove fault to receive compensation. However, establishing liability is not easy. In Georgia:
• If only one of the drivers broke a traffic law, then only he or she is at fault.
• If the driver was driving carelessly or negligently – was talking on the phone or eating while driving – then they are at fault.
• If the crash was caused by a vehicle that was not properly maintained, then the driver of that particular vehicle is at fault.
• When it comes to rear-end accidents, the driver who rear-ended the other car is generally at fault as they're considered to have been driving too close to the car in front.
How Long Do I Have to File a Car Accident Claim?
Lawsuits arising from car accidents in Georgia have to be filed within a specific period or risk losing your right to claim. This period is known as the statute of limitations.
The statute of limitations for personal injury claims in Georgia is 2 years.
How Can an Attorney Help Me File My Insurance Claim?
If you are thinking of filing a claim for sustained injuries and damages, consider getting in touch with a professional car accident lawyer for legal counsel and guidance. One way an attorney could help you is by ensuring your insurance claim is filed and that your case is heard. The lawyers at The Weinstein Firm understand how the insurance claims process works and while handle everything for you.
The first thing your attorney will do is inform the insurance company of your intentions to file for compensation. Once they have received your letter of intent, the insurance company then lets you know that they've started investigations into the matter to determine liability, negligence, and causation. At this juncture, your attorney will also be investigating and beefing up your case to build a rock-solid argument.
After doing its investigations, the insurance company might decide to offer a settlement that only covers your immediate losses and costs. However, it's the responsibility of your attorney to counter their offer and demand a better payout. This is what's known as the negotiation period. If after negotiations no amicable deal is reached, then the next viable step would be to file a lawsuit and have the matter heard before a court.
Should your claim have to go that far, rest assured that our attorneys are ready and willing to stand by you and represent your best interests to ensure you receive compensation for your injuries.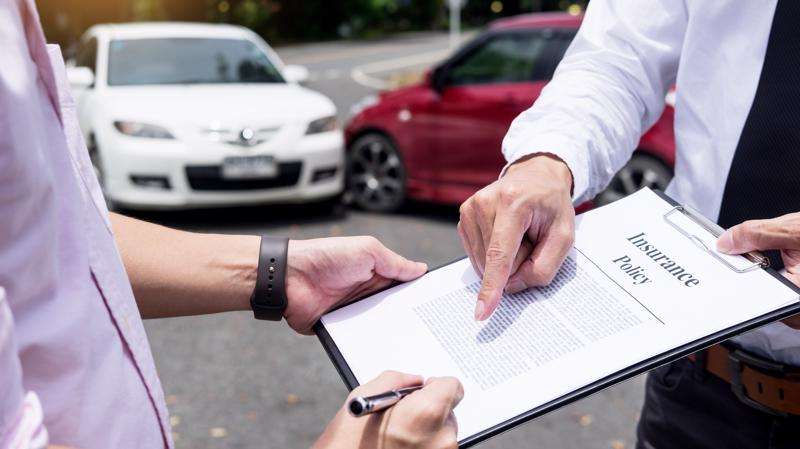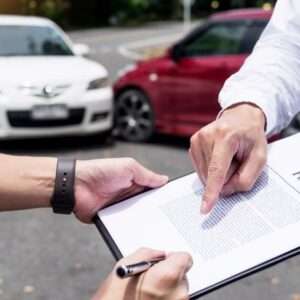 What Can I Do If The Insurance Company Denies My Claim?
In the event, the insurance company denies your claim, the attorney(s) assigned to your case might advise you to pursue a personal injury lawsuit or to file a complaint with the state's Insurance Commission. While a majority of car accident suits are settled out of court, having your case presided over by a judge in a court of law after it has been denied is the best way to ensure you get compensated.
Do I have a Case?
If you're certain that the other party is responsible for the crash and have the evidence to prove it, then you most likely have a claim to pursue. However, to ensure that you do have a valid case, get in touch with a reputable personal injury law firm and have your case reviewed. Contact the Weinstein Firm today and schedule a no-obligation meeting with our car accident attorneys for a free case review. Call 770-HELP-NOW now.
What If the Other Party Doesn't Have Insurance?
It's worth noting that quite a large number of drivers on Georgia roads are uninsured, and we know this because we handle cases involving uninsured drivers almost daily. Since Georgia is an at-fault state, you have the option to file an injury lawsuit directly against the individual who hit you.
However, it's worth noting that such claims proceed just like any other property damage or personal injury lawsuit. If successful, you could end up being awarded money for lost wages, medical costs, pain and suffering, and other damages. Though that is quite rare considering that most uninsured drivers typically don't even have enough money to buy insurance.
You can file an uninsured motorist claim against your own insurance company if you have uninsured motorist coverage.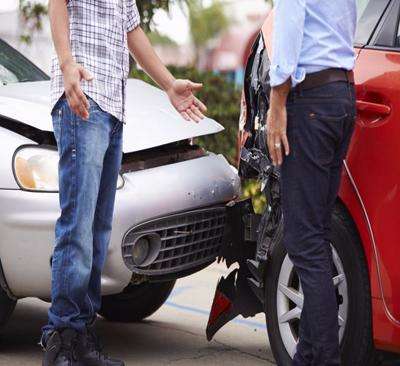 What's the Process of Obtaining an Accident Report in Georgia?
Accident reports in Georgia normally become available a few days after the accident at the Georgia State Patrol Office nearest the scene of the accident, at the local sheriff's or police department that handled the case, or online on BuyCrash.com, a website that contracts with the state's Department of Transportation. Please note that you'll be charged a small fee of $5 for the report when you pick it up in person.
Common Car Accident Injuries Victims Sustain in Georgia
Some of the most common injuries after a car accident include:
Head Injuries
Brain Injuries
Back and Neck Injuries
Internal Injuries
Spinal Cord Injuries
Leg and Knee Injuries
Facial Disfigurement
Death
Types of Car Accidents We Handle
Our Jeffersonville car accident lawyers handle a variety of cases, including:
Rollover Accidents
Rear-End Accidents
Connect Our Jeffersonville Car Accident Lawyers Now
If you've been hurt in an accident, you need to make sure that you increase your chances of getting maximum compensation for damages and injuries sustained. The Jeffersonville car accident lawyers at The Weinstein Firm help ensure families and individuals get treated honestly and by the legal system and insurance companies. Call 770-HELP-NOW now to schedule a free consultation with our leading Georgia personal injury firm.