Injuries occur every day in Gainesville, GA. They occur from falls, from product error, and from automobile accidents, with all of these have two things in common. They're typically brought on by carelessness, and in all of them, the victim usually has a right. Don't miss out on your legal rights if you've been injured. You need to speak to a personal injury lawyer near Gainesville.
The Weinstein Firm has committed its entire law practice to help those who have been injured. We have been helping individuals and families through hardships for a long time. Let us give you a free consultation to answer questions about your case. Call our injury firm near Gainesville, GA, at 770-HELP-NOW today, and receive your free consultation.
What kind of injuries are entitled to personal injury claims in Gainesville?
The most Frequent Kinds of personal injury cases we find are:
Slipping and falling
Being injured on a place or a store's premises
Car Crash claims
Defective products that cause an accident
Medical malpractice Injuries from strikes or crimes
Damage caused by improper care
Dog bite claims
Workplace accidents
There isn't any single type of injury that is or is not eligible, as you can see. If you were in a car accident, our car accident lawyers near Gainesville can help. Under the law, it all depends upon who caused the harm. Even unintentionally, that person is liable. When it was the fault of someone else, you probably have a claim.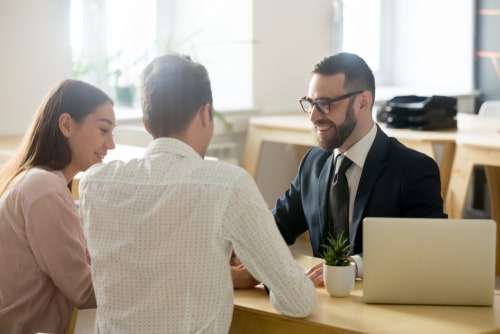 Who is considered liable for the injury?
It depends on exactly what happened, but there are two things you should know about liability in the city of Gainesville (or statewide): A person (or business) could be liable even when they didn't mean to cause any harm. Their lack of activity to prevent it means that it is very likely that they are responsible for all the costs if your injury was caused by their activities.
Regardless of who is responsible, it's unlikely that they will need to pay anything. There is ultimately an insurance policy that pays for the settlement. This could be property insurance, car insurance, a workers' compensation policy or some other type of insurance.
Whether someone is or is not responsible is generally based on neglect. Negligence simply means carelessness. Or rather, it means we don't live up to this obligation or all have a duty not to act in a means that could put people when we're careless, we're responsible for the outcome.
Examples of negligence include: A property owner has an old dry well on their property, but there is not any fence around the well and there is no locked cover it over. Another example is if there is a guy driving while taking his lunch break so that he decides to eat at the car is functioning.
One hand is off the wheel to hold his sandwich and he has to look down to catch his soda that tips, and consequently, he causes an accident. Or if a company generates a toy for children, and the toy is made from plastic, but it also breaks easily into small, jagged pieces. If a minimum age is not put by them warning parents about the hazard.
No one set out to hurt anyone, as you can see, each is an example of carelessness posing a threat. Then the individual or business is liable for the costs if someone got hurt for this carelessness.
Get the compensation
you deserve $$$
Schedule a free initial consultation. We will provide sound legal advice without judgement. Contact us today at 770-HELP-NOW
What do I do if I'm being told the injury is my fault?
Ask yourself who's telling that to you. What is their motive?
In any harm, there's disagreement about what occurred and who's at fault. This is because people wish to prevent blame and avoid paying any prices. Normally, you will face pushback. Either one or both of them may attempt to blame you.
They are either:
The person to blame.
They may not see the law.
They may think they can't be liable when they didn't mean to harm you.
Or, they could even be lying to protect themselves from the insurance company. Profit is made by the insurance company by paying as little in claims as they can. One way to deny a claim would be to accuse the injured person of inducing their own injury. They use this tactic frequently when the victim doesn't have a lawyer.
Should you not have a lawyer, the insurer understands that you don't have professional advising on you whether you have a situation, and they try to convince you that you don't. Sometimes, even well-meaning friends and family will imply that you're to blame.
However, it isn't their future that's at stake, it's yours. If you're facing hospital bills, long-term consequences, or if you can't get your job done, you need the money that the law guarantees you. They'll place an investigator on the situation to see what actually happened when you speak with a lawyer.
They'll pull together evidence and facts to make an objective picture. Then they can give you a professional opinion on if you have a circumstance and who is to blame. Typically most cases are settled outside of local court, but we can assist you if the case does make it to court.
Be very careful with all these supplies. They generally come from an insurance provider and they come to get you to sign. You are signing away your best interest if it turns out you want more treatment to secure more, even if you choose the money.
Insurance companies make deals when they believe that the local courts would give you more than these offers. They're attempting to save money. So, almost by definition, even should you take the offer you are probably losing money. Always talk to a lawyer near Gainesville before you sign or take anything.
Speak to a Personal Injury Lawyer near Gainesville, GA, at no cost.
You don't have to confront your injury alone. At The Weinstein Firm, we charge you nothing unless we win money for you. And we give you a completely free consultation with no obligation. Let us help. Get in touch with us at 770-HELP-NOW or fill out the form to your right and receive your free consultation now.