Speeding on the road brings along with several accidents.
It's important to understand how the right legal strategy can make it possible to seek compensation. If you are someone that has been involved in a speeding accident, you can take the time to speak to a competent Fort Stewart speeding accident lawyer at The Weinstein Firm.
We are a proven legal team of Fort Stewart auto accident attorneys that are all about focusing on the client's vision for the claim.
When it is time to get started, you can give us a call at 770-HELP-NOW.
How Does Speeding Increase Chances Of Causing An Accident?
When a motorist starts speeding, several issues arise on the road.
One of the most common issues has to do with lacking control over the vehicle. Speed tends to test a person's reaction time and this can make it difficult to adjust the vehicle's movement when something goes wrong.
This is why speeding tends to increase the chances of an accident. It also goes against the tested speed limits for the road. If the speed limit is set at a specific number, it is done so for a reason. If this speed limit is then surpassed, it can make the road conditions dangerous for the speeding motorist and those in the vicinity.
If you have been involved in a speeding accident, you will want to understand how this was a negligent action on the part of the other motorist.
Take the time to speak to The Weinstein Firm in Fort Stewart, GA to learn more about what you should do moving forward.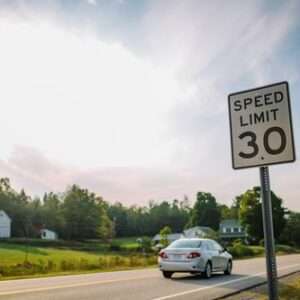 How Can I Prove That The Other Motorist Was Speeding When They Hit Me?
Speeding is one of those occurrences that might not be easy to prove unless you have the necessary evidence in hand.
The first course of action is to call law enforcement. You will want to have the police officer assess the scene of the accident and put together a police report that will be used later on during the legal proceedings.
It is also essential to have a medical professional assess you and create a medical record. This is information that can prove the damage that has been done.
You will have to take visual evidence of the accident while also making sure you are focused on eyewitnesses. If there are witnesses, it is best to collect their contact information as soon as possible.
How Long Do I Have To Make A Speeding Car Accident Claim In Georgia?
When you are thinking about moving forward with a speeding accident claim, you will realize it is important to stay ahead of the statute of limitations in Georgia.
You will have to get the legal claim filed within two years from when the speeding accident occurred.
Make sure to avoid delaying things for too long as that may compromise your case and might make it harder to prove the other motorist was speeding. With the help of our law firm at The Weinstein Firm, you will have a much simpler time getting through this process once started.
We will go through everything and help assess your case facts step by step. This is ideal for those who want to do things the right way.
For more on what is needed to file a speeding car accident claim in Georgia, it is best to reach out to us at 770-HELP-NOW.
Why Do I Need A Speeding Accident Lawyer?
A good speeding accident lawyer is going to be a major benefit along the way. A qualified legal professional will help assess the case details, put together a complete legal claim, and make sure things are done the right way.
This is imperative when it comes to choosing a lawyer that is the real deal.
The lawyer will be there every step of the way and is going to understand what your requirements are as a client. This is essential whether you are filing a legal claim or looking to go through a trial in front of a judge.
The speeding accident lawyer will be there to help with each phase and is going to guide you based on state regulations.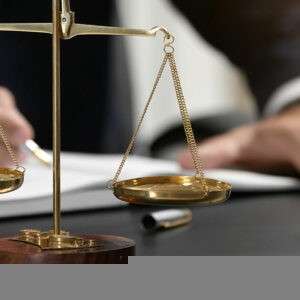 How Much Will a Speeding Accident Lawyer Cost?
The cost is going to be an integral detail to think about as a client.
We understand how challenging it can be to manage a situation such as this and you will want the legal claim to go through immediately. Due to this, you will like to look past the payment for as long as possible while the case unfolds.
At The Weinstein Firm, you are going to have a contingency fee setup.
This means the fee is only going to be paid if we get you the compensation you're looking for. This is ideal as it allows you to wait for the compensation to come through and you pay a set percentage from there.
This will be listed in the agreement as soon as you speak to a trusted lawyer at The Weinstein Firm.
An Experienced Fort Stewart Speeding Accident Lawyer is Standing by 24/7
When you have been involved in a speeding accident, it becomes important to seek appropriate legal assistance in Fort Stewart.
At The Weinstein Firm, we are a focused law firm that is all about compassionate service that is all about understanding your vision for the case. We will go above and beyond to work on the claim and ensure it is airtight.
With our understanding of local legalities and what's required to file the claim, we can help every step of the way.
For those who want to ensure they are getting top-tier legal assistance, it is best to reach out to our lawyers at 770-HELP-NOW. We will make sure to offer solutions that are on par with what your needs are over the long term.