In 2019, 4.4% of motor vehicle crash injuries were classified as "incapacitating," meaning the person was unable to leave the crash scene without assistance. (NHTSA, 2021) A car accident lawyer in the City of Fairburn can help you with a disability, harm, or chronic pain in the aftermath of an auto wreck. You might not be able to work and provide for your loved ones. And your medical bills keep growing. However, you don't have to bear the pressures of being hurt in a car crash in Fairburn. The law is in your favor if you aren't at fault. You have to talk to a car accident lawyer near Fairburn at the Weinstein Firm.
Our lawyers know how to help you. We have a very long history of helping car accident victims get the money they will need to pay for medical care and more. We'd like to provide you with a totally free consultation. Call us at 770-HELP-NOW or complete the form to the best of your ability to acquire your free consultation today.
About Fairburn
Fairburn is a city in Fulton County, Georgia with a population of 12,950, as of the 2010 census. Though it has a rich history of its own, the city is now considered to be a suburb of Atlanta, which it lies just 17 miles south of. Fairburn is located along Interstate 85.
The Georgia Renaissance Festival takes place in Fairburn every spring. Visitors to the festival can watch jousting, play games, shop at an artisan market, and go on a pub crawl. Fairburn's downtown commercial district is home to two train depots dating from the late 19th and early 20th centuries. You'll also find shopping, dining, and entertainment there.
Fairburn Accident Statistics 2019-2021
Will I Need to File a Lawsuit for My Automobile Crash?
Following a car wreck mishap, you need to file a lawsuit to get your money because insurance covers automobile accidents, but this isn't necessary in car accident cases. Georgia laws require car owners to acquire insurance to cover some other injuries which take place in an accident and vehicle damage. This means insurance money is usually available to pay for your injuries.
If the other driver isn't insured, or if the expenses of the injury exceed what their policy will pay, then it could be necessary to make a claim against them straight. This will involve submitting a lawsuit. Although this is rare, sometimes the insurance companies refuse to sue. An auto accident lawyer near Fairburn will force the insurance company without going to court to raise their offer and can often construct a powerful case for you.
How Much Cash Will I Get for My Claim?
The rule in Georgia is that you can recover the costs of a car accident. However, it will depend on your particular circumstance. There are two sorts of claims you can regain. Things you can put a price tag on, like medical bills, car repairs, drugs, and work time, as well as expenses, like discomfort and pain.
The law permits you to regain money to offset what you went through. A serious injury may mean that you receive more money. Individuals with severe losses frequently receive large amounts of money for such things as a handicap or pain and suffering.
Some family members can get death damages following a fatal injury. This cash can never compensate you for a devastating loss, but it might relieve your strain and allow you to start to put your life back together.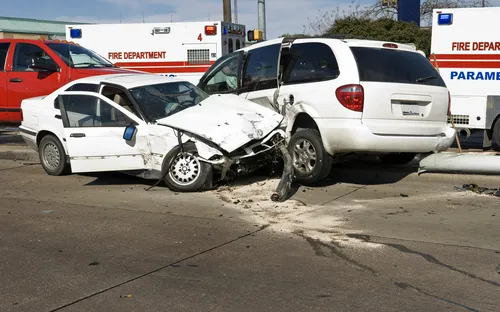 What Type of Injuries Will a Car Accident Claim Cover?
A car accident claim can pay for virtually any sort of injury. The key factor is that it must have been due to the crash. The most common injury in many automobile accidents is whiplash, but every kind of injury, no matter how minor or severe it is, is covered.
Take note that not all injuries appear right away. Some injury victims know that they have been hurt. But others feel good until a few hours, days or months following the crash. Then they detect pain, stiffness or dizziness. We urge you to never ignore your symptoms. Accident injuries take time to grow, and they grow worse if you don't get care.
Seeing a physician immediately can help you recover faster, and it shows the insurance company that your injuries were taken seriously right from the beginning. Our personal injury lawyers have the experience and knowledge to help you receive the best settlement possible.
Do I Need a Lawyer?
An attorney may provide you an expert evaluation of the insurance offer and help you get all of the money you deserve. Almost always, the insurance carrier will offer much less than your claim is worth. This is because insurance businesses operate for profit, and they know if they pay out less in claims that you'll take the money. However it has strings attached, and if you choose it, you'll have to sign away your right to get any more money.
Car accident lawyers near Fairburn, Georgia know how to persuade the insurance company to cover. An attorney can refer you to physicians who estimate what kind of therapy you will need and will diagnose your injuries. A lawyer can gather evidence proving the accident wasn't your fault.
Having a lawyer fighting for you, you may often get thousands of dollars over the offer you received in the beginning.
How Do I Know If I have a Legitimate Car Accident??
We speak to many accident victims who believe their claim isn't legitimate. They second-guess themselves figuring that the accident was nobody's fault or that they need to be to blame. However, accidents of this manner are looked at by the law as negligence. A person is responsible, and their insurance company is responsible for paying you. Don't lose the money you're entitled to. Let a lawyer look and inform you whether it is valid.
You Pay Zero Unless We Win!
Millions recovered for injured victims
Does it matter who is at fault in a car accident in Fairburn?
Yes. Some states have no-fault laws. Georgia holds the motorist who is at fault accountable for all the injuries and harm in a car crash. This usually means that fault is a major problem in all car collision claims. The majority of the time, drivers are found to beat fault only because they weren't as cautious as they should have been. Legally, these behaviors are known as negligence.
Negligent drivers aren't bad people, and they likely are sorry they hurt you. However, the law holds them responsible and their insurance company must cover.
Speak To A Car Accident Lawyer Near Fairburn Today
At the Weinstein Firm, our law office has just one mission: to help accident victims. We won't ask you to pay us anything unless we win you money. Let us answer your questions with no obligation and provide you a totally free consultation. Call us at 770-HELP-NOW or complete the form to the best today to acquire your free consultation.