Today, ridesharing platforms such as Uber and Lyft have made it easier and more convenient for people to get around. You can get to the other side of Dublin with the simple touch of an application on your phone. Even though ridesharing platforms have revolutionized the transportation industry, they've also led to a surge in automobile accident cases and congestion.
Uber accidents can leave you nursing severe injuries. If you or your loved one has been injured in an Uber accident, you require the legal assistance of an experienced Dublin Uber accident lawyer to recover your damages.
At The Weinstein Firm, our car accident lawyers can help you secure fair compensation for your Uber accident injuries. We will conduct independent investigations into your crash to establish liability. Our legal team won't rest until we find out who was responsible for your accident.
Contact The Weinstein Firm today at 770-HELP-NOW for a free case evaluation. We have competent personal injury lawyers who'll guide you throughout the claims process. Get started today for the best legal counsel.
Uber and Lyft Accident Statistics
Since the launch of Uber in 2009, the platform has grown in popularity, garnering over 3.9 million drivers in 63 countries. Even with Uber's rising popularity, the platform provides scarce data regarding its accident statistics. Back in November 2019, Uber revealed that 107 fatalities happen in 2017 and 2018. 97 Uber-related crashes caused these deaths.
According to the University of Chicago and Rice University, ridesharing services like Uber are responsible for an approximate 3% increase in nationwide auto fatalities. This percentage includes both vehicle occupants and passengers, translating to over 1,100 deaths every year.
What are the Most Common Types of Uber and Lyft Accidents?
Uber accidents happen in many different ways. They affect not only Uber passengers, but also other drivers and pedestrians. If you've been injured in an Uber accident, reach out to a skilled Dublin Uber accident lawyer immediately to discuss your legal options. Here are the most common types of ridesharing accidents:
• Passenger injury due to the negligence of the Uber and Lyft driver: An Uber driver who runs a red light, fails to yield way, or ignores speed limits risks causing a car accident.
• Third-party injury due to the liability of an Uber and Lyft driver: The reckless actions of an Uber driver may cause harm to other motorists or pedestrians.
• Passenger injury due to the negligence of another Uber driver: Two Uber drivers may collide, leaving passengers with severe injuries.
• Property damage due to the negligence of an Uber and Lyft driver: When an Uber accident happens, there may be significant damage to other cars, bicycles, or motorcycles involved in the crash.
• Uber and Lyft driver injury due to their own negligence: Drivers on ridesharing platforms may also sustain injuries due to their own reckless actions.
• Uber and Lyft driver injury due to another driver's negligence: The carelessness of another driver may lead to severe injuries. A distracted driver may ram into an Uber in a rear-end collision.
• Passenger and driver injury due to a defective or malfunctioning vehicle part: Faulty vehicle parts such as brakes, the steering wheel, or airbags may cause severe injuries.
Who Can Be Found Liable in an Uber Accident?
After an Uber accident in Dublin, GA, various parties can be held liable for your crash. One individual may be responsible for your accident. An entire company may also be liable for your Uber accident. Here are some of the parties that could be at fault for your crash:
Uber or Lyft Driver
All motorists are required to exercise caution while on the road. They should drive with utmost care and abide by all traffic rules. Regrettably, this isn't always the case. An Uber or Lyft driver may be driving while texting or speeding. Such actions may result in Uber accidents.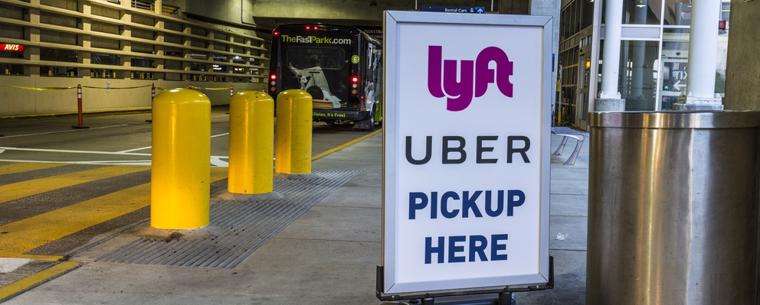 Rideshare Companies
An experienced Dublin Lyft accident lawyer can also prove that the negligent actions of a ridesharing company led to your injuries. Ridesharing platforms should conduct extensive background checks on all their drivers. Lack of comprehensive assessments can increase the risk of incidents such as driving under the influence, kidnapping, robbery, and sexual assault.
Any Related Third Parties
Other motorists, pedestrians, motorcyclists, bicyclists, and agencies may be liable for your Uber accident. For instance, poor signage during road construction can result in an Uber accident. A reliable Uber accident attorney can prove that your accident happened due to the negligence of the contractor.
How are Uber Accident Cases Different from Regular Car Accident Cases?
Ridesharing accidents are similar to regular car crashes. The only thing that sets Uber accidents apart is insurance coverage. Uber drivers in Dublin, GA, are required to have insurance coverage. There are three types of insurance policies that Uber drivers should have, including:
A commercial insurance policy
Passenger auto insurance: This policy applies when the at-fault driver is uninsured, unknown, or if their insurance cover is insufficient.
The driver's personal insurance policy.
Does Uber Have a $1 Million Insurance Policy For Accidents?
Yes, Uber has an additional $1 million insurance coverage for injured parties. However, not everyone involved in an Uber accident is eligible for this coverage. This coverage is available once an Uber driver is carrying a passenger. It also applies after a driver has accepted a ride and is on their way to pick up a passenger. This insurance policy also covers underinsured or uninsured accidents.
What Type of Compensation Can I Seek in an Uber Accident?
An Uber accident lawyer in Dublin, GA, can help you build a strong personal injury case. At The Weinstein Firm, our legal team can help you recover fair compensation for your Uber accident. Our reputable attorneys can help you recover:
Economic Damages
They are quantifiable damages that help cover your monetary losses. These are the actual costs that you incurred as a result of your Uber accident. They include:
• Medical treatment expenses
• Property damage
• Lost earnings
• Lost earning capacity
Non-Economic Damages
These damages are awarded after assessing subjective elements. They aren't easily calculable since no receipts are present to quantify these damages. They include:
• Pain and suffering
• Loss of companionship
• Loss of reputation
• Disability
Punitive Damages
These awards are meant to serve as additional punishments. They are awarded in cases that involve malicious intent or negligence. Punitive damages don't apply to all Uber and Lyft accident claims.
Should I Just Accept a Settlement Offer?
Never accept a settlement offer before speaking to a seasoned Dublin Uber accident attorney. An experienced rideshare accident lawyer will review the facts of your case and provide sound legal advice. At The Weinstein Firm, we won't settle for any lowball offers from Uber. We will aggressively fight to ensure you get the best settlement for your personal injury claim.

How Much Will an Uber Accident Lawyer Cost?
The Weinstein Firm operates on a contingency fee basis. Under this payment structure, you won't have to pay any upfront fees for our legal services. We will represent you free of charge. Our lawyers only get paid from the final settlement. If we don't win, you pay nothing!
Are there Time Limits For Filing an Uber Accident Claim?
Under Georgia Code Section 9-3-33, you have two years to file an Uber accident claim in Dublin, GA. For property damage claims, you must file your claim within four years. This statute of limitations applies from the date of the crash. If you don't file your Uber accident claim within this period, you won't be able to recover any compensation.
Why Do I Need a Lawyer?
Uber and Lyft are the largest ride-sharing companies in the world. They have the financial muscle to hire accomplished defense law firms throughout the US. If you are thinking about representing yourself in an Uber accident claim, that's a terrible idea.
The litigation process in these types of cases is complicated. Hiring a knowledgeable Uber accident attorney can help you get the justice you deserve. Here are several reasons why you should hire The Weinstein Firm:
Case Preparation / Filing a Lawsuit
Our legal team will help you prepare a watertight personal injury case. We will go through all relevant documents, including medical reports, eyewitness statements, and police reports to establish liability. Our lawyers will also speak to professionals, including doctors and accident reconstruction experts, to build a strong Uber accident claim.
Settlement Negotiation
After your crash, The Weinstein Firm will handle all settlement negotiations with Uber's or Lyft's insurers as you focus on your recovery. Our lawyers will fight for the best compensation for your injuries. We won't accept any lowball offers.
Trial Preparation & Representation
Our trial attorneys are prepared to represent you in court. We will passionately defend your rights before a judge and jury. Our trial experience will come in handy, ensuring you get the best outcome for your Uber accident claim.
Contact A Dublin Uber Accident Lawyer Today
If you've been injured in an Uber or Lyft accident, a personal injury lawyer can help you get the justice you deserve. These large companies don't care about your well-being. They'll try to deny or limit your compensation. An experienced Uber accident lawyer in Dublin can protect your rights after an Uber accident.
The Weinstein Firm is ready to help you seek compensation for your damages. We can help you recover compensation for medical bills, property damage, mental anguish, lost income, and disability. We are available 24/7. Call us now at 770-HELP-NOW to find out if you have a case. Schedule your free consultation with our reputable attorneys today.