In many cities including Dublin, Georgia, you can be arrested and charged for reckless driving. That is because reckless driving endangers the lives of other road users and therefore is a criminal offense. If you live in this region and get involved in an accident caused by a reckless driver, you have the right to seek compensation for any injuries sustained. You'll want an experienced and aggressive Dublin reckless driving accident lawyer on your side.
By contacting us at Weinstein Firm, we can help you get maximum compensation for your injuries and also for damaged property. All you have to do is give us a call and talk to one of our Dublin car accident lawyers.
What Is Reckless Driving?
Different states define reckless driving in different ways. In Dublin, Georgia, reckless driving is defined based on three actions of driving. The first act of driving that is considered to be reckless driving is heedless and careless driving, with intentions of violating the rights of other road users.
Driving without caution is the second act of road usage that is considered to be reckless driving. Such actions do not only endanger the driver and the passengers, but also the pedestrians as well.
The third and last type of road usage that falls in the same category of reckless driving is driving overweight commercial vehicles. Operating a trailer or any other commercial vehicle that has exceeded the required amount of weight is considered to be reckless driving, and you can be charged for such an offense.
How Can Reckless Driving Increase the Chances Of An Accident?
Reckless driving contributes to the number of auto accidents that occur every year. That is why drivers in this region are urged to practice safe driving habits to reduce these accidents. Here is how reckless driving practices can increase the chances of causing an accident.
Driving And Texting At The Same Time
It is always vital that you focus on the road when you are behind the wheel and get rid of anything that can distract you including your mobile phone. However, this is never the case as most drivers are often seen operating their vehicles while texting and reading messages at the same time. Such reckless behavior often leads to accidents that cause property damage and injuries to the victims.
Speeding
Speeding is also considered to be reckless driving since most drivers fail to obey the speed limit signs. It is never easy to control a speeding car especially if you are an inexperienced driver. However, many drives in this region still drive their cars at a very high speed even when the weather is not favorable and as a result, most of them end up causing accidents.
Road Usage And Aggressive Driving
Not all drives are courteous when using the road. That is why you are required to engage in a defensive type of driving when you come across an aggressive driver. That is because such drivers do not care about the safety of other road users and they always consider themselves to be right. Such road usage behavior is known to cause serious accidents.
Distracted Driving
This is also considered to be a major cause of auto accidents in Dublin, GA. That is because there always seems to be something or someone distracting the driver, such as a passenger, smartphone, and even side road activity. Because of this reason, drivers are advised to ignore or get rid of anything that can distract them when driving.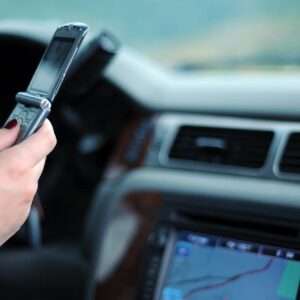 Tailgating
Tailgating occurs as a result of driving too close to another vehicle. Whether there is a traffic jam or not, drivers are advised to keep a safe distance when driving behind another vehicle so that they can have enough time to brake in case the car in front stops.
Ignoring Red Lights
Ignoring red lights and other traffic signs often leads to accidents. Traffic lights play an important role in controlling traffic and give instructions as to when to stop and when it is okay to go. Ignoring red lights often leads to serious accidents such as head-on collisions.
Turning Without Using Turn Signals
Drivers can also avoid accidents by using turn signals appropriately. However, most drivers fail to do this and turn without warning other motorists using turn signals. If an accident occurs because of such reckless behavior, then the driver should be held liable for not using turn signals.
What Damages Can Victims Get From A Car Accident In Dublin, Georgia?
Car accident victims can either sustain minor or severe injuries depending on how serious the car accident is and the type of vehicles involved. For example, truck accidents are known to cause more damage and severe injuries to the victims because of the size of the vehicle. Below are some of the damages that victims get after being involved in a car accident in Dublin, GA.
1. Income Losses
Victims who sustain severe injuries often get compensated for income losses. Severe injuries can be permanent, which means the victim will not be able to work at all in the future. However, others can be temporary but might take an extended period to heal. In such a case, a victim is compensated for income losses until he or she has fully recovered and can work again.
2. Disfigurement
Getting permanent scars or disfigurement can change a victim's life. If you are suffering from disfigurement after being involved in an accident, contact the Weinstein Firm, and we will make sure that you get a fair settlement for your damages.
3. Property Losses
Besides sustaining injuries, victims' property also gets damaged in the cause of an accident. According to state law, victims should not only seek compensation for their injuries but also damaged property. Therefore, contact our law firm today, and we will make sure that you get maximum compensation for property losses.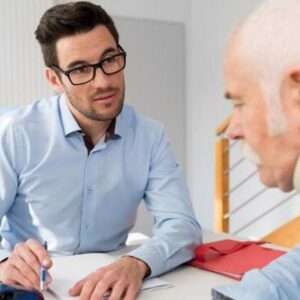 How Can I Prove The Other Driver Was Behaving Recklessly?
If an accident occurs as a result of reckless driving, you are required to provide proof of your claim. Therefore, with the help of our lawyers from the Weinstein Firm, we can help you prove that the other driver was behaving recklessly using the following evidence.
1. Speedometer Calibration
The first form of evidence we can use to prove your claim is a speedometer calibration. We can use this device to prove that the defendant was driving either too fast or too slow at the time when the accident occurred.
2. Witness Testimony
You can also prove the reckless behavior of a driver by relying on potential witness testimony. Witness testimony is considered to be sufficient evidence that can be used in court to prove a reckless driving claim. Therefore, make sure that you get witness testimony at the scene of the accident before leaving.
3. Highway Camera Or Dash Cam
Another form of evidence that can be used to prove reckless driving is a highway camera or Dashcam. Because of this reason, drivers are advised to invest in Dashcams since they are affordable and reliable at recording everything that happens on the road. However, the video footage that is presented in court must be clear for everyone to see so that it can be easy to determine who is liable.
How Long Do I Have To File A Claim In Dublin, Georgia?
Car accident victims are required to file their claims within two years from the time the accident takes place. Therefore, we recommend that you get in touch with the Weinstein Law firm so that we can start working on your case immediately.
Why Do I Need A Lawyer?
Below are some of the reasons why you need the help of an experienced Dublin reckless driving accident lawyer.
1. Case Preparation
Your legal representative will do all the hard work for you starting with case preparation. Case preparation is not easy and involves a lot of paperwork including filing your lawsuit and preparing other legal documents.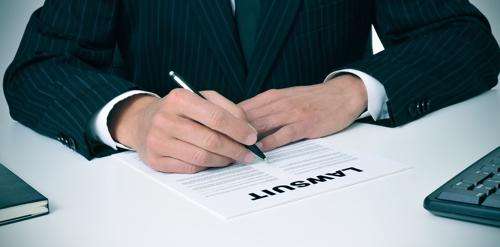 2. Settlement Negotiation
Your lawyer will negotiate for a fair settlement if the other party is willing to meet the plaintiff's requirements. However, this is never an easy process since there are other parties involved including insurance providers and the defendant's legal representative.
How Much Does A Car Accident Lawyer Cost?
The Weinstein Firm operates on a contingency fee basis. That means no upfront fee is required from you to get legal services. We also offer a free consultation service to our clients no matter how minor or serious the case seems to be.
Contact Our Dublin Reckless Driving Accident Lawyers for a Free Consultation
After being involved in an accident caused by a reckless driver, contact one of our lawyers at the Weinstein Firm, and we will review your case for free. If you have been injured or some of your property is damaged, we will make sure that you get compensated for all your losses.