Many people usually don't realize how much a car accident can change someone's life until they have been involved in one themselves. The aftermath of a serious car accident may include serious injuries, including serious burns, brain injuries, paralysis, and even death. According to the National Highway Traffic Safety Administration, in 2020, there were an estimated 38,680 fatalities in motor vehicle crashes in the United States.
The modern world has more driver distractions than ever before, and car accidents have become a daily occurrence. While several laws have been enacted to help avoid car accident crashes, like Georgia's Hands-free law; but people all around Georgia still continue driving while distracted and under the influence of drugs or alcohol.
For more than a decade, The Weinstein Firm has been representing clients involved in different forms of auto accidents. Our firm is dedicated to helping our clients get justice and compensation, especially when their lives have been temporarily or permanently derailed by a collision.
If you or a loved one suffered damages or was injured in an accident caused by a negligent driver, you shouldn't bear the burden alone. Get in touch with a Dublin, GA car accident lawyer today at The Weinstein Firm to schedule a free case evaluation. Working with our Dublin personal injury attorneys can make all the difference!
About Dublin, Georgia
Dublin, Georgia is the county seat of Laurens County and sits just minutes off I-16 in the central part of the state. The city was named after its counterpart in Ireland, and today is known for its annual St. Patrick's Festival. The month-long festival is made up of 40 events. There's a barbecue championship, parade, arts and crafts festival, and a road race.
Must-see landmarks include MLK Monument Park and First African Baptist Church, where Martin Luther King Jr. gave his first public speech. After a day strolling downtown, you can enjoy a performance at the Theatre Dublin. Need to escape? Experience birdwatching, hunting, fishing, and boating at the River Bend Wildlife Management Area or tee off at the Riverview Park Golf Course.
Car Accident Statistics for Georgia
According to the 2018 Fatal Motor Vehicle Crashes report by the NHTSA (National Highway Traffic Safety Administration), the number of traffic deaths in Georgia decreased for a second straight year. The 1,504 traffic deaths that occurred in Georgia in 2018 are a 2.3% drop from the 1,540 traffic deaths that occurred in 2017. This is the greatest drop since 2012 when the year's 1,192 traffic fatalities were 34 less than the 1,226 that occurred in the previous year.
There were a total of 994 passenger fatalities in 2018 in Georgia, which represents a 6% decrease from the 1,056 that occurred in 2017. It was also the first time that Georgia saw less than 1,000 passenger vehicle fatalities since 2014, which recorded 795.
Dublin Accident Statistics 2019-2021
Most Common Car Accident Injuries
Bruising
When a car accident occurs, the body may experience a sudden and intense force that can result in bruising. While bruises can heal on their own, it is important to seek medical attention if there are other symptoms such as dizziness, confusion, or difficulty breathing, as these may be signs of a more serious underlying injury.
Scars and Disfiguration
Scars and disfiguration are common car accident injuries that can have lasting effects on a person's physical and emotional well-being. Scarring occurs when the skin is cut or torn, while disfiguration refers to any change in the appearance of a person's face or body caused by the accident.
Broken Bones
Broken bones, also known as fractures, are a common injury that can occur during a car accident. The sudden impact or force of a collision can cause bones to break or fracture, resulting in pain, swelling, and limited mobility.
Facial Injuries
Facial injuries are a common result of car accidents and can range from minor cuts and bruises to more severe injuries such as fractures or disfigurement.
Whiplash
Whiplash is a common injury that can occur during a car accident, particularly in rear-end collisions. It happens when the head and neck are suddenly jolted back and forth, causing strain or sprain to the neck muscles and ligaments.
Wrist & Hand Injuries
Wrist and hand injuries are a common result of car accidents, particularly those involving airbag deployment. The force of the airbag can cause the wrists and hands to twist or bend unnaturally, resulting in sprains, fractures, or dislocations.
Leg & Foot Injuries
Leg and foot injuries are common car accident injuries that can range from minor cuts and bruises to more severe injuries such as fractures or dislocations. The legs and feet are often exposed and can be struck by the dashboard, steering wheel, or debris during a collision.
Brain Injuries
Brain injuries are a serious and potentially life-threatening result of car accidents. They can range from mild concussions to more severe traumatic brain injuries (TBIs) that can result in long-term cognitive or physical disabilities.
Burns
Burns are a common injury that can occur during a car accident, particularly if the car catches fire or is involved in an explosion. Burns can range from mild to severe and can result in significant pain, scarring, and even death in some cases.
Post-Traumatic Stress
Post-traumatic stress is a psychological condition that can result from experiencing or witnessing a traumatic event, such as a car accident. Symptoms may include anxiety, nightmares, flashbacks, and avoidance of triggers that remind the person of the traumatic event.
Back Injuries
Back injuries are a common result of car accidents and can range from minor strains and sprains to more severe injuries such as herniated discs or spinal cord damage.
Paralysis
Paralysis is a severe and life-changing injury that can occur during a car accident. It is usually the result of damage to the spinal cord or brain and can result in the loss of movement and sensation in the affected area.
Internal Bleeding
Internal bleeding is a serious and potentially life-threatening injury that can occur during a car accident. It happens when there is damage to the blood vessels or organs inside the body, leading to bleeding that is not visible externally.
Pain & Distress
Pain and distress are common after a car accident, and can result from physical injuries, emotional trauma, or a combination of both.
How Much Does a Car Accident Lawyer Cost?
Many car accident lawyers in Georgia work on a contingency fee basis. This is the amount of money the Dublin car accident lawyer will receive when they win your case. It works well for a couple of reasons:
· It doesn't require you to pay any fees upfront, which means you avoid adding monetary stress onto the situation
· It ensures that the lawyer has the victim's best interests at heart. Because the lawyer won't get paid until they win your case, they are compelled to work hard to ensure the best possible outcome
· When the case is won, the lawyer fees will simply be deducted from the settlement based on a percentage, and not from the victim's pocket
This provides a win-win situation for everyone. The contingency fee structure usually starts with an agreement, usually on a percentage that works for both parties. You and your car accident lawyer will agree that after the case is won, you will pay a percentage of your settlement to them. In some cases, the agreement may have a backup plan in case you win the case but don't receive a settlement.
Most arrangements also come with a schedule. In Georgia, the most common percentage is 33%. However, there's also a timeline to consider. In case the case closes with a settlement before you ever have to file a lawsuit in court, you should see around a 33% charge. However, if your case ends up in court, this typically means more work on the lawyer's side, and you might see as high as 40% fee.
Get the compensation
you deserve $$$
Schedule a free initial consultation. We will provide sound legal advice without judgement. Contact us today at 770-HELP-NOW
What Should I Do after a Car Accident?
Contact the authorities
Immediately after the accident, you want to contact the police. This is actually mandatory in GA for all accidents that result in injury or death, no matter who appears to be at fault. When the reporting law enforcement writes their report, you should ask them how you can obtain a copy (of the report) for your own records.
Check on the others
Among the most important things to do following an accident is to check on the other victims involved in the crash. If possible move them to safer grounds, and if someone is seriously injured, avoid unnecessary movements until the emergency paramedics arrive.
Exchange Information
You also want to exchange contact information with the other driver(s) and witnesses at the scene. This is important no matter who you think is at fault. Keep in mind that you will need their insurance information when pursuing your claim.
Record the Scene
If you can, take photos and videos of the scene. Be sure to capture things like the injuries sustained, the damage on vehicles and other property, roadway conditions, any obstacles, road signs, weather conditions, skid marks, and any other factors that might have contributed to the crash.
Don't Admit Fault
It's important to avoid making any statements about who you think caused the accident, even if you think it's you. You could be in shock following the accident, and you wouldn't want to admit liability. Any apologies and statements you give out may be taken as evidence by the other parties to bar you from receiving fair compensation for your damages and injuries.
Seek Medical Attention
Make sure that you check for any injuries you have sustained and seek medical attention as soon as possible. Let your doctor be the one to judge how severe your injuries are. Don't forget that some injuries won't show up immediately after the accident, and failure to seek immediate medical attention could result in further complications.
Get a Car Accident lawyer
This is also a very important step to take following the accident. It will help to protect your rights and make sure that the available evidence related to your case is preserved. You will also want to seek legal advice before you sign any documents or provide any statements to the insurance companies. Your attorney will also provide the right guidance and advice throughout the entire claims process to help you avoid common mistakes.
What's the Average Settlement for a Car Accident Case?
Based on data from the Insurance Information Institute, the average personal injury accident claim settled for about $18,417 in 2019. In the same year, the average settlement for property damage in car accidents was $4,525.
The settlement amount you will be eligible for largely depends on the negotiations between your attorney and the insurance company of the party at fault, along with any other parties who might have been named as liable in your claim. When determining the appropriate payout for your claim, your attorney will have to carefully collect all of the facts and document your damages and any losses related to the accident.
Although past case outcomes and verdicts aren't a guarantee of the results that our team of lawyers can obtain in your claim, you should know that we have successfully secured sizable settlements for our clients, ranging from thousands of dollars to millions of dollars.
When Should I Get a Car Accident Lawyer for my Auto Accident Claim?
Car accidents tend to be serious, time-consuming, and expensive. Moreover, it's often hard to know whether you need a lawyer to help in resolving the case, especially when starting out. So, when should you get legal help?
The simple answer is to always consult with a lawyer who offers a free consultation. If they provide consultation for free, it means you will be getting a professional opinion without risk. The good thing about it is that it's a two-way street, as your lawyer won't take on any potential case they find. Providing clients with a free consultation is a great way for them to get the basics of your claim and find out if you have a case before they commit.
You could use this consultation to your advantage by finding out what they think your claim is worth before moving forward. This is a smart move in car accident cases, though a lawyer will be more useful in some cases than others.
Why Do I Need a Dublin Car Accident Lawyer?
Of course, whether you need a lawyer will be all up to you. But if you do decide to get a lawyer for your case, it's always wise to get one as soon as possible – preferably on the day of the collision, or a day or two afterward. A lawyer will help you in the following ways:
Case preparation
Your attorney will conduct a thorough investigation into the circumstances surrounding your case. They will also assess all of the available evidence that supports your case to prepare a bullet-proof case on your behalf. They will also ensure that there will be no surprises from the defendant's side in their attempt to devalue or deny your case.
Settlement Negotiations
Your attorney will be responsible for conducting negotiations with the insurance companies of the defendant on your behalf. This way, you can focus more on making a full recovery other than stress yourself with the task of conducting these negotiations with the often unfaltering insurance companies.
Trial Preparation
Your lawyer will be responsible for advising and guiding you with your available legal options, especially in cases where the defendant is unwilling to cooperate with you to reach a reasonable settlement. Your lawyer will also be ready to file a lawsuit, represent your best interests, and make sure that you get a favorable outcome.
How Much Can I Receive for My Damages?
To determine the value of a car accident claim, insurance companies will use a settlement formula. For example, back and neck injuries will be assigned a value of about 1.5 to 3 times the costs of the medical treatment. The value assigned to the claim will depend on factors like:
· The severity of injuries sustained in the crash
· How much insurance is available for both drivers
· How quickly the victim sought medical treatment
· The victim's degree of fault in the accident
· Whether the victim has filed similar claims before or has had similar injuries
· Whether the injuries sustained are long-term or permanent
· The amount of available evidence proving the victim's damages and injuries
· The type of medical treatment the victim receives
Based on the extent of the damages sustained and the willingness of the insurance companies to pay, a car accident settlement in GA could range from hundreds of dollars in minor cases to millions of dollars in cases involving severe injuries and/or fatalities. In case the insurance company refuses to pay an acceptable settlement amount, the plaintiff's lawyer might opt to file a lawsuit in court and work to convince the court that the victim is entitled to receive the requested settlement amount.
What Type of Damages Can I Recover in Dublin, GA?
Economic Damages
Economic damages include all of the out-of-pocket expenses that you incur after the accident. In most cases, they are things like emergency room bills, hospitalization and treatment costs, as well as any other medical expenses. They also include things like property damage and lost earnings from time spent away from work.
Non-economic Damages
These damages are meant to provide compensation for non-calculable losses suffered in the accident, such as pain and suffering, permanent or temporary disability or disfigurement, emotional distress, loss of enjoyment of life, and even emotional trauma caused by disfigurement or disability resulting from the accident.
Punitive Damages
These are damages meant to serve as an additional punishment to the defendant(s) in case the court determines they engage in seriously negligent or malicious acts. They are usually meant to serve as a deterrent to the defendant and the members of the public from engaging in such and other similar acts. Note that punitive damages are extremely rare, though they tend to be awarded in cases involving hit-and-run and DUI/DWI offenses.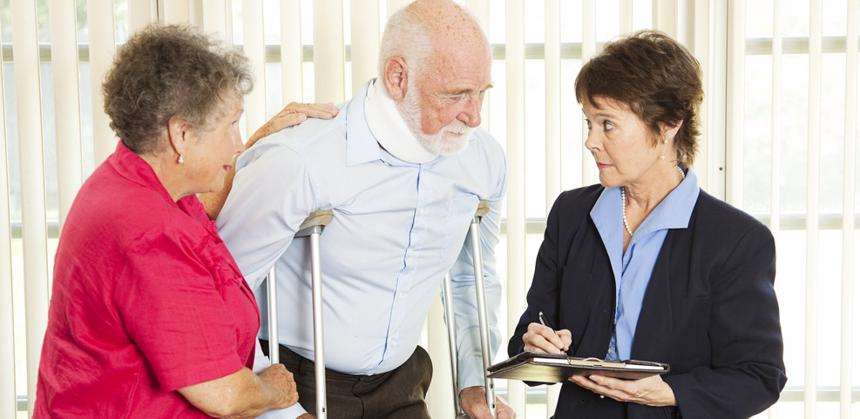 How is Fault Determined in Georgia?
In Georgia, the law recognizes that multiple parties can be at fault for causing a car accident. Any driver in a motor vehicle accident case may be held partially at fault for causing the accident. However, even if you're found to be partially responsible for the accident, you can still recover compensation in a lawsuit or claim.
Georgia is a comparative fault state, which means that your contributory negligence and that of the other motorist will be compared against each other to determine what you can recover as compensation. For instance, if you're found to be 30% at fault for the crash, meaning the other driver is 70% at fault, the amount of compensation you're awarded will be decreased by 30% due to your contributory negligence.
However, there's one important caveat in Georgia's negligence law. If the court finds you more than 50% responsible for the crash, you won't be eligible for any form of compensation. This caveat is one of the key reasons why you should always work with a car accident lawyer before you agree to any settlement offer. Your lawyer can fight to reduce your claimed liability in the crash and get you the maximum amount of compensation possible for your case.
How Long Do I Have to File a Claim in Dublin, GA?
Georgia Law allows personal injury victims, including those of car accidents, two years to file a claim from the date the accident happened. In fatal crashes, you will also have 2 years from the time of death to file a wrongful death claim. While there are some exceptions to this rule, you should contact a lawyer as soon as possible following the crash. The court will simply reject your case when the two-year window elapses.
How Can a Lawyer Help Me File My Insurance Claim?
Your attorney will be responsible for reviewing your claim and negotiating with the insurance company to get a fair settlement. In case a settlement can't be reached, the case will proceed to court. Insurance companies will generally prefer settling cases out of court when possible. Juries are often sympathetic to victims that are seriously injured in crashes, and the outcome might not be favorable to the insurer.
If you were injured in a car accident in Dublin, contact the legal team at The Weinstein Firm today for a case evaluation.
What Can I Do if the Insurance Company Denied my Claim?
If your claim is denied in Georgia, you can appeal the denial, file a lawsuit, or file a complaint with the Insurance Commission. An appeal is inherently an internal process. The denial letters issued by the insurers should state their grounds for issuing their denial. In case the insurance company needs more information, collect it and then submit your appeal.
If you feel that your claim was illegally or unfairly denied, you should also file a complaint with the Georgia Insurance Commission. Your complaint needs to include all of the information regarding the initial claim along with copies of all the relevant communication between you and the insurance company. This complaint could be helpful if a lawsuit is needed.
If you have been going through the process without the help of an attorney, it's now a great time to seek the help of a professional and experienced lawyer. Lawyers regularly work with insurance companies and have become good at understanding what insurance adjusters need when settling a claim. Lawyers are also becoming adept at understanding situations when insurance companies are willfully or negligently denying a claim. If you think your insurance company is acting in bad faith, you should seek expert help to resolve the issue.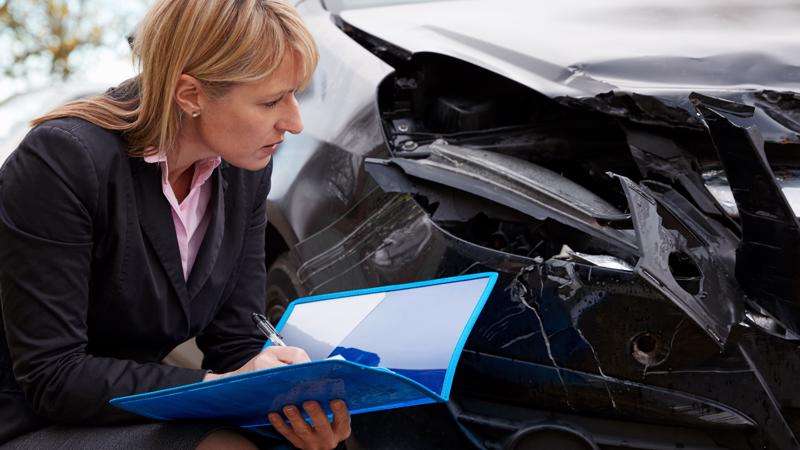 Do I Have a Case?
It's normal to wonder whether you have a case. It's also normal to have overwhelming thoughts going through your mind following the accident. At such a time, your best bet is to consult an experienced Dublin car accident lawyer to help you determine whether you have a case. Keep in mind that the more time passes, the more difficult it will be for you to conduct an investigation and pursue justice.
At the Weinstein Firm, our lawyers have the skills and experience to help you establish whether you have a case quite promptly. We usually won't know at the time of the initial meeting whether or not you have a case. Our lawyers will have to conduct an independent investigation and assess the available evidence and the circumstances surrounding your case to say for sure.
What if the Other Driver Doesn't Have Insurance?
Georgia Law requires all drivers to have liability insurance coverage amounting to at least $25,000 for personal injury to one person, a minimum of $50,000 for multiple people, and a minimum of $25,000 for property damage. Unfortunately, these limits will only provide minimum compensation, and in cases involving serious injuries and damages, the costs may be much higher than the coverage required by law.
Despite this law, about 20% of drivers in Georgia don't carry insurance. For this reason, it's often important to consider carrying underinsured and/or uninsured motorist coverage. This will enable your current insurance company to cover you in case you get into an accident with an uninsured driver or one whose policy limits can't cover your damages.
How Can I Obtain an Accident Report?
To get an accident report for a car crash that occurred in Dublin, Georgia, you can get your report from buycrash.com. Alternatively, you could request it directly from the law enforcement agency that worked the accident, such as the Laurens County Sheriff's Office.
Contact a Dublin Car Accident Lawyer Today
If you or someone you love was injured in a car accident in Dublin, Georgia, the attorneys at The Weinstein Firm are always ready to represent your best interests and fight for the compensation you need and deserve. When you contact us, we'll promptly evaluate your case to determine if you have a case, and provide guidance and advice on the best course of action.
We will work with you every step of the way to make sure you receive all the medical attention you need, and even bring in the right professionals to offer their expert opinions. Let us handle the legal legwork while you focus on making a full recovery.
Call our office at (770) HELP-NOW to schedule a free, no-obligation case evaluation with one of our lawyers. We are always available on call, so don't hesitate to reach out.