90% of car accidents are caused by human error. The likelihood of those errors greatly increases when someone is driving recklessly. If you've been involved in an accident because another person was reckless, they are liable for the damages caused by the accident. A Danville reckless driving accident lawyer at The Weinstein Firm can assess your case and help you collect those damages. Just call 770-HELP-NOW if you want to find out more.
What Is Reckless Driving?
Reckless driving occurs when a driver behaves in a way that puts people or property at risk. Reckless driving takes many forms. Some examples of reckless driving include ignoring stop lights and traffic signs, driving over the sidewalk, or weaving in and out of traffic.
While speeding isn't always classified as reckless driving, a driver that reaches speeds of 15 miles or more above the posted speed limit is engaging in reckless behavior. Other types of distracted driving include tailgating, distracted driving, and failing to yield to a vehicle that has the right away.
How Can Reckless Driving Increase Chances Of An Accident?
All types of reckless driving can significantly increase the risk for accidents. For example, if a motorist is engaging in distracted driving, such as driving and texting at the same time, they may not be able to see hazards on the road. Traveling at speeds that are far above the posted speed limit raises the potential for loss of vehicle control, and it also increases stop time and distance.
Road rage and aggressive driving may make emotional decisions and drive carelessly. Tailgating greatly increases the chance of collisions after a sudden stop. Ignoring red lights means that a motorist could travel directly into oncoming traffic, and failing to signal when changing lanes or making a turn means that other motorists won't be able to react appropriately. Drivers have a duty to behave in a responsible manner when they're behind the wheel, and drivers that behave recklessly are breaching that duty.
What Damages Can Victims Get From A Car Accident In Danville?
Damages for car accident victims fall into three different categories. Economic damages are designed to cover financial losses that were caused by the crash. This could include loss of income, medical bills, and property damage, such as car repairs. Non-economic damages could include damages for disfigurement or loss of companionship, as well as damages for pain and suffering.
While it is rare for punitive damages to be awarded in Georgia, these damages can be applied in cases where a defendant engages in grossly negligent or reckless behavior. Punitive damages are capped at $275,000. 75% of the damages applied must be paid to the Georgia treasury.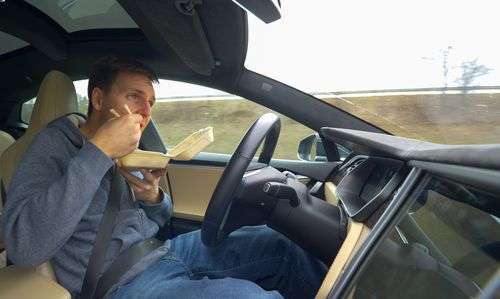 How Can I Prove The Other Driver Was Behaving Recklessly?
There are many ways to establish that a motorist was engaging in reckless behavior. For example, speedometer calibration can prove that a vehicle's speedometer was properly calibrated at the time when the accident occurred. If there are highway cameras posted near the scene of an accident, or if one of the drivers involved has a dashcam, this can also be used to support your claim.
Witness testimony also plays a valuable role in car accident claims. Eyewitnesses can testify about what they saw during an accident and can provide valuable information that strengthens a case. Expert witnesses like accident deconstructionists can also draw on their expertise and help to establish that you're entitled to receive compensation.
How Long Do I Have To File A Claim In Danville, Georgia?
In the majority of cases, your reckless driving accident claim will need to be filed within 2 years of the date of the accident. If you are only seeking compensation for property damage, such as car repairs, you will have 4 years to file a claim.
The window of time you have to file a claim will shorten if a city, county, or state vehicle was involved in the crash. It's best to file your claim as soon as possible so that you won't have to worry that the statute of limitations will run out. The Weinstein Firm can file your claim for you and will work to collect the money you're owed as soon as possible.
Why Do I Need A Lawyer?
A lawyer can collect evidence, file your claim, and prepare your case for you. Not only can an attorney give you advice about how to proceed with your claim, but a lawyer can help you to determine what your claim is actually worth. Research shows that people that work with attorneys receive significantly larger awards.
Your attorney can also handle settlement negotiations. When you work with an experienced lawyer, you can avoid accepting an offer that doesn't cover the damages you've sustained. A lawyer can also protect you against strong-arm tactics and other difficult situations.
How Much Does A Car Accident Lawyer Cost?
You don't need to be concerned about the cost of hiring a Danville reckless driving accident lawyer. The Weinstein Firm works on contingency, which means we won't receive any payment until you're awarded your settlement. We won't ask you to pay us anything out of pocket, and you won't receive any legal bills. Instead, we'll collect a percentage of the settlement that we secure for you.
Since our pay will be determined by the amount of money that you're awarded, you can trust that we'll go above and beyond to secure the largest possible settlement for you. Don't avoid working with a lawyer because of the cost. Work with The Weinstein Firm so that you can get the money that you need.
Review Your Claim With Our Danville Reckless Driving Accident Lawyers
Do you want to know how much your claim is worth? Do you believe that you're partially at fault for the accident? The Weinstein Firm offers free case assessments. Let us go over your case so that you can determine the best way to proceed.
Reckless driving increases the risk of accidents and injury. Drivers that engage in unsafe behavior or ignore the rules of the road put everyone around them, including other drivers, passengers, and pedestrians, at risk. If you're the victim of a reckless driving accident, you deserve compensation for your damages and injuries. Contact The Weinstein Firm at 770-HELP-NOW so that we can get to work for you.