Drunk driving continues to be a blight on our society and its effects can have dire consequences on any and all of us. According to the NHTSA, three people are killed every two hours in the United States as a result of drunk driving accidents. This is a major cause for concern, and clearly, something needs to change in order to address this issue. With these figures in mind, it is only a matter of time before one of us falls victim to these 'less safe' drivers. While many drivers are aware of the dangers that drunk driving poses, some still choose to get behind the wheel while drunk and end up putting their lives and those of others at great risk.
Many families in the state of Georgia have been torn apart and left devastated as a result of drunk driving accidents. These are accidents that could have been easily avoided had the at-fault party made the right decision. It is only right that the responsible party is held responsible and the affected victims and their families are maximumly compensated. It is important to note that besides being held financially responsible for the damages they cause, drunk drivers can also face criminal charges and stiff penalties.
At The Weinstein Firm, we are dedicated to helping victims of drunk driving accidents get the justice and financial compensation that they deserve and we can help you too. Our Danville car accident lawyers have extensive experience dealing with drunk driving accident cases and we guarantee the best outcome for your case. Contact us today at 770-HELP-NOW to schedule your free consultation.
Georgia's Drunk Driving Statistics
Georgia ranks number 18 on the list of the most dangerous states for DUI accidents. While it is slightly far from the states with the worst DUI problems, drivers in the state still face a significant risk of being involved in an alcohol-related accident. According to the most recent data, 375 Georgians died in 2018 as a result of drunk driving accidents, which accounts for around 25% of all traffic accidents. Of these deaths, 30 were minors under the age of 21.
That year Georgia had a fatality rate of 3.6 per 100,000 population while the national average was 3.2 per 100,000 population.
What Are The BAC Limits In Georgia?
It is a serious offense to drive under the influence of alcohol and drugs in the state of Georgia. You will be charged with a criminal offense if your blood alcohol content exceeds the following legal limits:
For drivers aged 21 and above, and operating non-commercial vehicles, the allowed legal limit is .08%.
For drivers operating commercial vehicles, the allowed legal limit is .04%.
For drivers under the age of 21, the limit is .02%. However, such drivers may also be violating Georgia's alcohol laws.
To determine one's blood alcohol content, the driver has to submit themselves to a breathalyzer test, blood test, or urine test.
It is important to note that a driver doesn't necessarily have to exceed their legal limits for them to be held liable for the damages that they cause. Any level of impairment is evidence enough that the driver was negligent.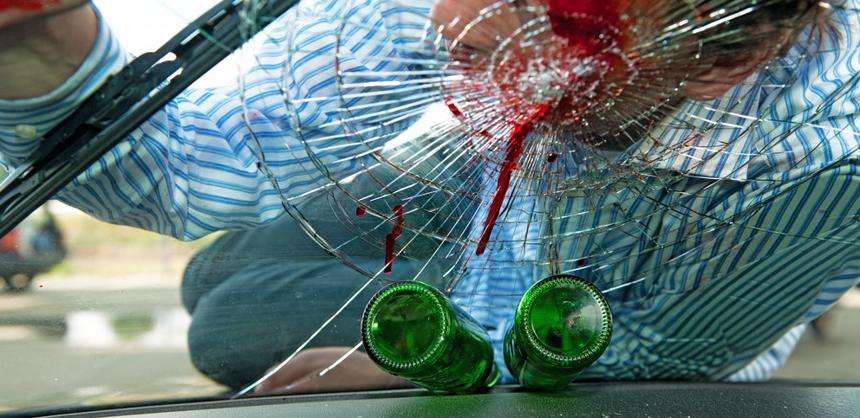 What To Do After An Accident With A Drunk Driver?
There are some crucial steps that you need to take after being involved in a car accident in Danville so as to protect your rights.
Stop and Remain at the Scene
After being involved in a car accident, it is best to remain calm, call the police, and assess your immediate surroundings. You shouldn't attempt to leave or flee the scene but you can move your car to a safe spot away from traffic or any hazardous condition.
Also, check on other passengers involved in the accident and render assistance if needed.
Document the Scene of the Accident
Photos and videos of the accident scene will serve as crucial evidence in your claim. Take as many photos and videos of the scene and also take notes such as the apparent smell of alcohol or drugs coming from the other driver. Also, remember to take photos of any visible injuries.
Exchange Information
Collect the names, contact details, address, as well as license and insurance information of the driver. But if the driver seems aggressive remain in your car and wait for the police to come and handle the situation.
Talk to Witnesses
If there any witnesses available at the scene, speak to them and collect their names and contact details.
Seek Immediate Medical Attention
This is one of the most important steps after being involved in any kind of car accident. This not only helps to protect your health but also to document your injuries.
Contact a Danville DUI Accident Lawyer
For the best outcome of your case, you will need to consult an attorney as soon as possible after the accident. Let them start handling your case while the evidence is still fresh.
What Damages Can You Recover After a Drunk Driving Accident in Georgia?
There are three main types of damages that you can recover in a Georgia drunk driving accident claim:
Economic Damages
These are meant to compensate you for verifiable monetary losses incurred as a result of your injuries. These often include medical expenses, lost wages, loss of earning capacity, out-of-pocket expenses, property damage, etc.
Non-Economic Damages
These are meant to compensate you for non-verifiable and subjective losses suffered as a result of your injuries. These can include pain and suffering, emotional distress, loss of consortium, loss of limb function, etc.
Punitive Damages
These types of damages are specifically meant to punish the at-fault party for grossly negligent, intentional, or malicious acts causing harm. They are also meant to discourage the repeat of such behavior in the future.
While in most car accident cases the state of Georgia has put a cap of $250,000 on punitive damages, this amount can be higher in drunk driving accident cases, depending on the severity of the defendant's actions.
How Long Do I Have To File A Claim in Georgia?
Georgia's statute of limitations on drunk driving accident cases gives affected victims two years from the date of the accident to file a lawsuit against the liable party.
How Much Will an Attorney Cost?
The cost of hiring a lawyer is perhaps one of the biggest concerns for accident victims seeking justice. Fortunately, our professional attorneys at The Weinstein Firm offer their services on a contingency basis. In this type of arrangement, you only pay us if we win your case or secure a favorable settlement deal.
Get Professional Legal Assistance Today!
If you or a loved one have been the victim of a drunk driving accident in Danville, Georgia, you might be entitled to a certain level of compensation. When you choose to work The Weinstein Firm, we will help to prove that the other driver is fully liable for your injuries and we will fight hard for your to ensure that you receive maximum compensation. Call us today at 770-HELP-NOW to secure the best legal representation.