Georgia roads and highways are open for all to use, and this means you have others on the road that can cause an accident at any time. You might adhere to all the safety protocols, but some of the events that are bound to happen can be beyond your control. You should consider hiring a seasoned Danville car accident lawyer to help you navigate the different legal hurdles if you were hurt in a crash caused by someone's careless, reckless, or negligent actions.
At the Weinstein Firm, you will find Danville personal injury lawyers dedicated to helping you get fair compensation for the injuries, damages, and suffering you suffered in an automobile collision caused by another. Considering the financial, physical, mental, and emotional strife you endure when trying to regain some sense of normalcy in your life, those responsible for your pain and anguish should be held accountable.
Call us today at 770-HELP-NOW to schedule a free, no-obligation case review.
Danville, GA, Car Accident Statistics
Georgia State traffic data suggests that more than 70 car accidents occur every hour, meaning every Georgia resident is bound to be involved in an automobile crash or collision every ten years. Overall, Georgia State recorded 1,987 road accidents between 2013 and 2019. Drunk driving accounted for six fatalities between 2015 and 2019, with speeding accounting for five deaths, with most of the accidents associated with single-vehicle crashes.
How Much Does A Danville Car Accident Lawyer Cost?
At Weinstein Firm, we offer legal counsel for personal injury lawsuits on a contingency fee basis. Therefore, you will not have to worry about upfront fees when seeking an attorney's help in your car accident claim. You will pay us after we get you compensated for your injuries, losses, and suffering. You are free to walk away if we fail to accomplish this.
What Should I Do After A Car Accident?
It is to your advantage to take the following steps immediately after an automobile collision or crash in Georgia. They are measures that will help secure your chances of receiving fair compensation.
Inform the police of the incident and do not leave the scene or let others involved in the accident leave before the police arrive and file a report.
Check on others involved in the incident to offer first aid and save lives before emergency responders arrive to provide medical assistance.
Talk with potential witnesses and exchange contact information to ensure you can reach them if needed to testify in court.
You can use your smartphone or request another person to use theirs to document the incident. Pay attention to any elements that will help prove liability, ensuring you capture clear pictures or videos.
Watch what you say, especially if tempers are high and everyone is point fingers at others. Tame your discussions to avoid admitting fault.
Get medical attention. You should get checked even if you believe your injuries are minor. Let a doctor assess you and determine all is well and will compile a diagnosis report that can be used to support your claim.
Reach out to a reputable lawyer with experience in car accident claims to help you fight for your rights and interests.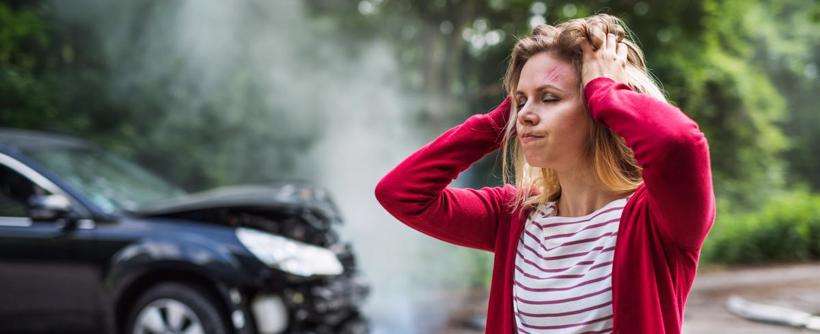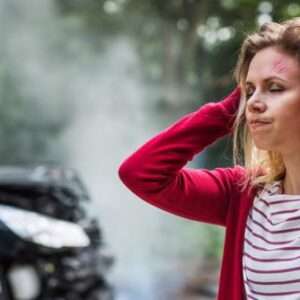 What Is The Average Settlement For A Car Accident?
2019 Data from the Insurance Information Institute shows that the average settlement for automobile accident claims in the State of Georgia was $18,400 and property damage roughly $4,500. However, we would like to point out that the compensation amount the court awards you is subject to prevailing circumstances and how your attorney navigates these issues with the at-fault driver's insurance provider or before the court.
Nevertheless, we can estimate what your claim is worth so that you have a rough idea of the compensation to expect. Our lawyers can determine this by investigating the incident and consider all the facts related to what happened. Therefore, contact us and speak to our car accident attorney to know more.
When Should I Get A Lawyer For My Automobile Accident?
Some of the situations that necessitate working with an attorney include:
You sustained injuries or your car was damaged.
You received a too-low settlement offer from the at-fault driver's insurance provider.
It is evident or likely that the other driver is at fault.
The accident involves a governmental agency.
The car accident resulted in the death of a loved one.
Why Do I Need A Lawyer?
The law allows you to pursue a claim without an attorney's help, but it is not a wise idea, given that insurance providers play rough and can pull different tricks to reject or reduce your settlement. Some of the benefits of working with a reputable and experienced lawyer include:
Case Preparation / Filing A Lawsuit
You will get legal counsel, and your attorney will handle everything about the preparation and filing of your lawsuit. They will conduct comprehensive investigations and gather the evidence needed to prove liability and build a solid case with a winning strategy.
Settlement Negotiation
The legal team handling your case understands the tricks insurers use to deny or discredit your claims. They will oversee the settlement negotiations having this fact in mind to ensure your rights and interests are upheld, and you get fair compensation. You will not have to deal with the insurance companies and their unscrupulous tactics.
Trial Preparation & Representation
Your lawyer will be ready to take the matter to court if the settlement negotiation hits a stalemate. They will review everything when preparing for trial to ensure you get the best legal representation before the judge or jury.
How Much Can I Expect To Receive For My Damages?
The circumstances that lead to automobile accidents might not be so different, but every case is unique. As such, the damages one victim get might not be the same for the next car accident victim. However, you can have an idea of what to expect by knowing how insurers calculate claims.
But you need not go through all that when you come to us for help with your lawsuit. Our law professionals work closely with other experts in different specialties to value a claim. They will consider the nature and severity of your injuries, your level of blame for the accident, treatment costs, and other financial expenses incurred.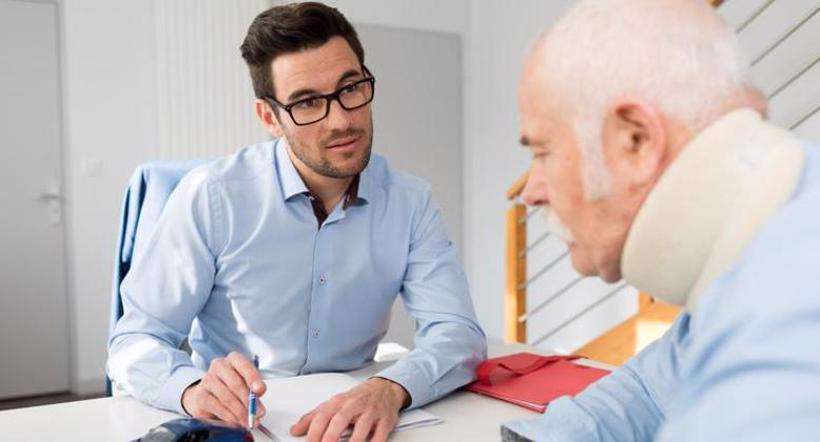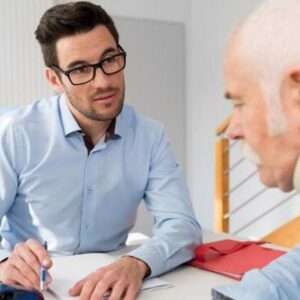 What Type Of Damages Can I Recover?
The team fighting for your rights and interests will work hard to ensure they help you recover the following damages:
Economic
This seeks to cover losses that can be calculated, which include medical expenses, lost income, property damage repair costs, funeral/burial expenses, and others
Non-Economic
These are aimed at covering things that do not have a monetary value but impact your way of life. They include loss of companionship, paralysis, disfigurement, mental and emotional pain and suffering, etc.
Punitive
The damages will be something considered if our investigations show the defendant committed intentional misconduct or acted with extreme lack of care. Punitive damages are awarded at the court's discretion.
How Is Fault Determined In Georgia?
Establishing liability or fault for a car accident in Georgia entails determining that the responsible driver was broke a traffic rule or failed to exercise reasonable caution (such as slowing down in poor weather). The driver can be held liable if their careless or reckless actions caused the accident that led to your injuries and losses.
How Long Do I Have To File A Claim?
According to Georgia State law, you have two years from the incident date to file your car accident claim. The stipulated period can change depending on different circumstances. Nevertheless, working with a lawyer will ensure that you beat the deadline and secure your chances of getting fair compensation.
How Can A Lawyer Help Me File My Insurance Claim?
The lawyers at The Weinstein Firm understand how the insurance claims process works and while handle everything for you.
The first thing your attorney will do is inform the insurance company of your intentions to file for compensation. Once they have received your letter of intent, the insurance company then lets you know that they've started investigations into the matter to determine liability, negligence, and causation. Your attorney will also be investigating and building up your case.
After doing its investigations, the insurance company might decide to offer a settlement that only covers your immediate losses and costs. However, it's the responsibility of your attorney to counter their offer and demand a better payout. This is what's known as the negotiation period. If after negotiations no amicable deal is reached, then the next viable step would be to file a lawsuit and have the matter heard before a court.
Should your claim have to go that far, rest assured that our attorneys are ready and willing to stand by you and represent your best interests to ensure you receive compensation for your injuries.
What Can I Do If Insurance Denied My Claim?
Your Danville car accident lawyer might advise you to pursue a personal injury lawsuit or to file a complaint with the state's Insurance Commission. While a majority of car accident suits are settled out of court, having your case presided over by a judge in a court of law after it has been denied is the best way to ensure you get compensated.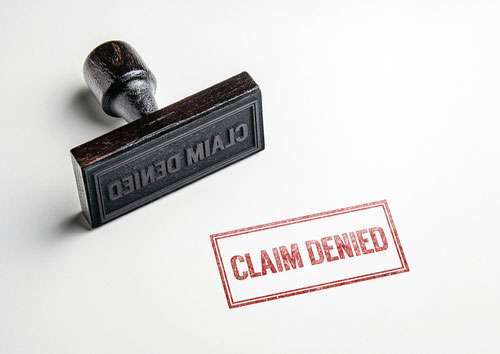 Do I Have A Case?
You most likely have a case if you are confident that the other driver is to blame for the accident, and there is evidence to support the same. Nevertheless, it is wise to work closely with a lawyer to help you secure your interests, especially when dealing with unscrupulous insurance providers.
What If The Other Driver Doesn't Have Insurance?
With many drivers on the roads in Danville and across Georgia being uninsured, things can be complicated. However, you can file a lawsuit against the individual that caused the accident as per the at-fault statute in Georgia state laws. You can also file an uninsured motorist claim with your own insurance if you have uninsured motorist coverage. Either way, we will help you navigate this hurdle.
How Can I Obtain An Accident Report?
Accident reports in Georgia normally become available a few days after the accident at the Georgia State Patrol Office nearest the scene of the accident, at the local sheriff's or police department that handled the case, or online on BuyCrash.com, a website that contracts with the state's Department of Transportation. Please note that you'll be charged a small fee of $5 for the report when you pick it up in person.
Common Car Accident Injuries
The outcomes of every automobile accident tend to differ, and nothing is straightforward, especially the injuries. Victims of a car accident can sustain head injuries, brain injuries, facial disfigurement, neck injuries, back or spinal cord injuries, leg & knee injuries, and internal injuries. Sadly, car accidents are also a leading cause of death.
Types of Car Accidents We Handle
The various automobile accidents that Weinstein Firm can handle include:
Rear-end accidents
Rollover accidents
Call Our Experienced Danville Car Accident Lawyers
At The Weinstein Firm, we have seasoned Danville personal injury lawyers that can help car accident victims secure fair compensation when filing a lawsuit against those responsible. Our law professionals will dedicate their time and expertise to fighting for your rights and interests. Call The Weinstein Firm today at 770-HELP-NOW to speak to our Danville car accident lawyers to get the legal process underway. We offer a free no-obligation case review and provide our legal services on a no-win, no-fee basis.