If you or anyone you know has been involved in an accident through no fault of your own, you have a legal right to compensation for damages. Whether you have to recover costs for hospital bills, medication, or time missed from work, the personal injury lawyers near Dallas, GA at The Weinstein Firm are here to help. We will give you a free consultation where we answer your questions, help you decide if you have a claim, and provide you with clear steps. Call The Weinstein Firm at 770-HELP-NOW and get your free consultation.
What Should I Do If I've Been Hurt?
Your injuries could wind up costing you a significant sum of money. Document everything, from the way the injury happened to what the physician said. In most cases, as soon as you report your accident the insurance company may wish to settle offering to pay the least amount of money possible. Do not sign.
While the first sum they offer could be tempting, it may not cover following medical bills and employment conflicts. When you accept a check from the insurance company, you're signing your right away to potentially more. Put aside what they offer you and seek a legal opinion first before signing.
Get in touch with a personal injury lawyer near the City of Dallas. Having a lawyer of your own levels the playing area and shows that you are not going to settle for less than you deserve. An experienced personal injury lawyer knows how to bargain with the insurance provider and how to ensure they are the ones under pressure, not you personally.
How Do I Know If I Have An Injury Case?
The only way you will know for certain would be to contact a personal injury attorney near Dallas who knows these kinds of claims. Don't assume your harm was an accident or even could have been averted, and most importantly, don't blame yourself. Most injuries aren't accidents. Usually someone's neglect causes them. According to the law, even if another person (or company ) was careless or inattentive, and that's why you were hurt, then you have a valid claim and are qualified for a fiscal recovery.
Personal Injury Claims Comprise More Than Car Accidents and Falls
The Most Common Kinds of injury injuries include: Truck, car, motorcycle and bicycle accidents Falls, trips and slips Criminal assault Product liability claims Dog bites Faulty medical devices Mixed medication errors or prescription drugs. If you've been injured in a car accident, contact our car accident lawyers near Dallas.
Never assume that you don't have a claim until you have spoken to a personal injury attorney. In most cases, going to court is not necessary because the majority of personal injury cases don't require a trial. Our team of lawyers will construct the entire cost of the crash and present an argument demonstrating how you were hurt.
Once we've got a case, we take the insurer to the discussion table and then push them to provide you with recovery. That is all it takes to get the cash you need. Sometimes the insurance company won't budge. If it happens we will give you our advice whether we believe we can win for you in court.
We make the process easy and will represent you every step along the way if you decide to go forward with the case in the Dallas courts. It is always your choice whether to take the case to court or not.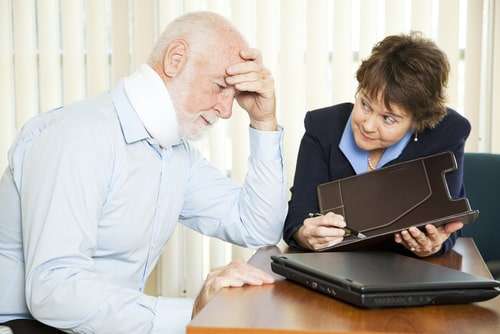 How Much Does It Cost to Hire a Personal Injury Lawyer Near Dallas?
You should never pay anything upfront to a personal injury attorney. While many law firms charge up-front fees, this rarely works to your very best interest: it sets you in the position of paying them not or if they win your case.
In The Weinstein Firm, we think we shouldn't get paid unless we succeed on your behalf. That's why we take our fee out of the award or settlement when there is one. This technique ensures no out-of-pocket expenses with a "no-win", "no fee" arrangement.
We want our help to be as straightforward and affordable as possible
All consultations are available at No Cost
You owe nothing to us if we cannot win cash for you
We believe this produces a fair, no-risk way to get legal assistance.
How Long Can I Wait to File an Accident Claim in Dallas?
Dallas and the surrounding area has rigorous deadlines set up for all personal injury claims. These are laid out by Georgia state laws and national laws. Some cases offer around two years to document your claim while other instances may give a matter of weeks from the date of your injury. That can be in addition to any requirements insurance companies have for reporting a crash, which can be more restrictive.
Never wait to document your claim. If the time limit expires, you can lose your opportunity to acquire a financial settlement. It's imperative that you talk to a personal injury attorney as soon as you can.
Get the compensation
you deserve $$$
Schedule a free initial consultation. We will provide sound legal advice without judgement. Contact us today at 770-HELP-NOW
Speak to a  Personal Injury Lawyer Near Dallas at No Cost
At The Weinstein Firm, it is our policy to place our customers first. We never side with big corporations or the insurance companies but always with the sufferer. Let's provide you with a free consultation to answer your queries and help you determine how to handle your claim. Call us 770-HELP-NOW or complete the form and get your FREE consultation today.