You might be entitled to recovery if you were injured in a collision in Clarkston that wasn't your fault. Georgia law typically requires insurance coverage for lost wages, property damages, and medical bills. But don't let the insurance company deny you the entire recovery you deserve. Schedule an appointment with our personal injury lawyers near Clarkston, GA to discover your best option.
At The Weinstein Firm, we've spent many years winning claims for our clients. Starting as a small law firm, we've grown to become among the greatest and most respected companies in the State of Georgia. A consultation with us is FREE. Let's talk about your situation and answer any queries you have about how we could help. Call us now at 770-HELP-NOW or complete the free case evaluation form to get started.
What is Negligence?
The cornerstone of an injury claim is that someone contributed to the loss or injury of the victim. Carelessness is known legally as negligence. The party or the individual who's at fault for the injury was being negligent and is liable for all damages.
Cases of neglect in an injury case can include:
A driver is distracted by his phone and doesn't break resulting in an injury
A grocery shop fails to place a wet floor sign up after mopping, Resulting in a slip and fall accident
A step that is broken isn't fixed by the building manager and somebody trips over it and is injured
A girl driving strikes a pedestrian crossing the road, breaking their legs
Negligence does not always signify that the at-fault person was trying to cause injury. In most personal injury cases, the negligent person only failed to exercise care required to safeguard others. But the person that is injured has a right to seek recovery. We suggest that you speak with a personal injury attorney.
What Types of Cases Does a Personal Injury Attorney Take?
At The Weinstein Firm, we take on every type of personal injury case. Our most common practice areas include:
Car accidents, including rear-end collisions
Bicycle, motorcycle, and pedestrian accidents
Slip and fall accidents
Drunk driving accidents
Uninsured motorist accidents
Dog bites
Uninsured motorist accidents
Wrongful death
Our attorneys work solely on personal injury cases, so we understand what is necessary to construct a strong claim against the person at fault and their insurance provider near Clarkston. The more powerful your case, the better chance of recovering what you want to cover the damages you've suffered.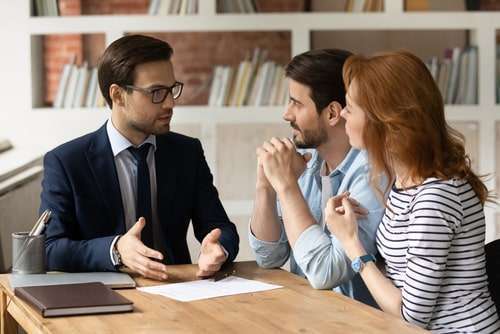 Get the compensation
you deserve $$$
Schedule a free initial consultation. We will provide sound legal advice without judgement. Contact us today at 770-HELP-NOW
What if the Accident Was My Fault?
When more than one party is to blame for an accident, is known as comparative negligence. Under comparative negligence, a jury or judge will assign a percentage of blame to each at-fault party depending on the evidence. That percentage will determine how much you can get out of your total damages.
For instance; say you were in an auto accident and you're 10 percent to blame and in which the other driver was determined to be 90 percent at fault. You would only receive $18,000 of that from the other driver's insurance if your damages total $20,000. This is based on the 10 percent of error you hold for your crash. Thankfully, comparative negligence permits you to recover a portion of your damages.
Before Blaming Yourself, Speak with a Personal Injury Attorney
No matter how the injury happens, it is important to not blame yourself. Insurance companies are notorious for trying to put blame on the victim. The at-fault person may attempt to say you were partially responsible. We often see victims apologize or feel guilty even if they had no fault in their injuries and the accident. Before you admit anything or apologize, speak with a personal injury lawyer near the City of Clarkston. They can be more objective using a trained legal eye. Many times, we see victims are entitled to recovery and that the victim bears no error in the collision.
Will I Have to Go to Court for My Personal Injury Claim?
More than likely, no. But it does happen sometimes. In most personal injury cases, your attorney will have the ability to convince the insurer of your damages or negotiate a settlement. But insurance companies may refuse to bargain or choose to offer you a small amount of your full expenses. In the event the insurance company won't budge, your personal injury attorney near Clarkston may counsel taking the situation to the local courts. However, most cases never get that far. The majority of the time, a fantastic personal injury lawyer will be able to fight the insurance company and get you a fair settlement before the situation has to advance to court.
Speak to a Personal Injury Lawyer near Clarkston for Free
We're here to assist if you've been injured. For many years The Weinstein Firm has been assisting accident victims to recover their due compensation. Our goal is to get the maximum financial recovery for you to recover your costs. Call us at (770)HELP-NOW to get a FREE consultation now, or complete the Free Case Evaluation form to get started.