If you've been hurt in Clarkdale, GA, you may be confronting dwindling bank accounts, missed time from work, and increasing medical bills. But if the cause of your harm wasn't your fault, then you might be entitled to money that will allow you to recover and return to your feet. You should get in contact with our personal injury lawyers near Clarkdale immediately.
At The Weinstein Firm, we've been helping those injured for many years. From our beginnings as a local law office to our standing now as one of the greatest law firms in Georgia, we've never lost our focus on people that were injured. In fact, we're known for our tough stance with insurance companies on the client's behalf. We offer a free consultation to explain to you how we could put these skills and experience to work for you. Call us at 770-HELP-NOW and receive your free consultation.
If I Have Been Hurt in Clarkdale, What Should I Do?
First, always look after your injuries if harmed. Then, do not sign documents from the insurance company. Insurance companies love to come in and provide individuals money to sign away future rights. But this cash includes heavy strings if you choose to take it. You will likely have to sign away your right to recover anything else. This means that if you suffer complications or learn your harm is worse than you thought, you'll be stuck. Always talk to a qualified personal injury attorney near Clarkdale before signing any type of agreement.
ALWAYS talk to a lawyer when you can after your accident. This can be true even if you believe you weren't hurt or if you feel the accident was your fault. An experienced personal injury attorney near Clarkdale has observed cases like yours and can determine the best course of action.
A lawyer can also refer you to medical professionals who can gauge the current and future cost of your injury. Getting a lawyer involved can mean tens of thousands of dollars more to you.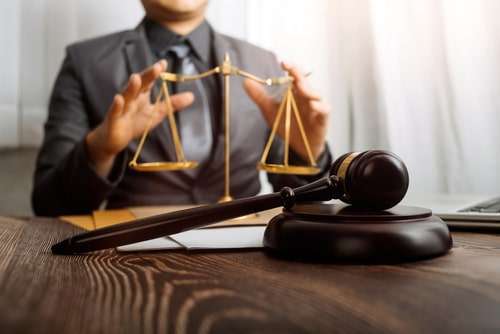 How do I Know Whether I Have a Valid Personal Injury Case?
The perfect way to find out if you have a case is to schedule a consultation. Trying to determine so on your own often relies on friends and anonymous websites. Instead, consult a personal injury lawyer near Clarkdale. We often discover that many men and women that are injured mistakenly think they are accountable. But legally, someone else is probably at fault or the blame may be shared. In many car accidents, slips and falls and other injury cases, the injury would not have occurred if somebody was more cautious or obeyed the law.
This is known as negligence, and a person can be negligent even when they didn't intend to harm anybody. Their insurance must cover your injuries when someone is negligent.
We handle these types of personal injury cases:
Cars hitting pedestrians or bicyclists
Assaults such as muggings
Neglect in nursing homes
Product defects
Dangerous medical devices
Harmful prescription drugs
There are different types of injuries that can prompt a successful personal injury claim.
Dog Bites
Drunk Driving Accidents
Rear-End Collision Accidents
Slip and Fall
Social Security Disability
Truck Accidents
Uninsured Motorist Accidents
Workers Compensation
Get the compensation
you deserve $$$
Schedule a free initial consultation. We will provide sound legal advice without judgement. Contact us today at 770-HELP-NOW
Will I Need to Take My Personal Injury Claim to Court?
It is rare for personal injury claims to end up in court, but it does occur. Normally this is because the insurance company cannot be persuaded to negotiate unless there is your court case filed. For instance, the insurance company's attorneys may overestimate the strength of their proof, or underestimate the credibility of a witness. In the event this happens to you, we'll clarify the risks of using the regional courts, and the likely outcomes.
It's up to you to decide. Whatever course you choose, we'll be with you the entire way.
The majority of our cases are resolved with the insurance provider through our negotiations. In The Weinstein Firm, we're famous for being able to muscle insurance companies into providing our customers the money they genuinely deserve. We can do so because we meticulously prepare. By the time we get to the bargaining table we've already conducted our own investigation.
We've gathered information and evidence demonstrating how your injury occurred and exactly what it will cost. This may be all we need to do in order to win a substantial quantity of money to you.
How Much Will a Lawyer Cost?
You don't need to worry about paying us when you have many financial anxieties related to your injury. Instead, The Weinstein Firm has an easy plan to make good legal aid accessible for everyone:
We don't charge for our initial consultation.
We won't ask you to pay us out of pocket.
We won't charge you anything unless we get you a fiscal recovery. In which case, we will deduct a percentage
What's the deadline for filing an accident claim near Clarkdale?
Many deadlines may apply depending on how your injury happened and who is at fault. State and federal law creates these deadlines, known as statutes of limitations. Many wounded individuals have two years from the date of their harm to file a claim. However, you can't presume that this deadline will apply to you.
Your deadline might be much shorter, maybe only a matter of weeks.
Talk to a Personal Injury Lawyer Near Clarkdale at No Cost
At The Weinstein Firm, we have one goal: to help men and women that are injured. An attorney can be the key to getting the money that you want to put the accident behind you. Let us provide you with a free consultation and get you started on the road to fiscal recovery. Get in touch with us at 770-HELP-NOW or complete the form to your right and get your FREE consultation today.