A car accident can leave you wondering exactly what you need to do. Shoulder injuries, including rotator cuff injuries, are common in car accidents and can result in chronic pain and limited mobility. (American Academy of Orthopedic Surgeons) In the event that you go to a doctor, who will pay for such? Who will pay for car repairs and how quickly? What if anything should you say to the insurance company? A car accident lawyer near Clarkdale can answer all of these questions and more. Our personal injury attorneys at The Weinstein Firm have answers for you In case you were in a car accident in Duluth. Our years of experience have earned us a reputation as some of the most aggressive injury lawyers in Georgia.
Our entire practice is devoted to helping you at no charge! Get in touch with us at 770-HELP-NOW or complete our free consultation form.
If I Don't Think I'm Badly Hurt Should I Go to the Doctor Anyway?
Because many injuries may not be apparent immediately car crash injuries can fool you. The stress or short term excitement of the accident releases hormones that can mask pain and other ailments. Later when you're home you may feel stiffness, pain or dizziness. The more time that passes the tougher it may be to prove these ailments are a result of the accident.
It's tempting to just wait and see if things improve by themselves but foregoing a visit to the doctor is generally a mistake for 2 reasons: You're missing the opportunity to immediately find the treatment that can allow you to heal faster and might even save your life.
Muscular injuries in many cases are easiest to treat immediately after they occur.
The longer you wait, the more likely you might feel long-term effects. Concussions and head injuries can develop numerous complications if they go untreated.
As soon as an accident victim doesn't visit a physician for weeks, insurance companies see this as a red flag that the sufferer is making the injuries up to make a fast buck. Or, the insurance carrier may say that something which happened after the crash caused the injuries. If you see a doctor in Clarkdale right away, you make it crystal clear that you were just in a car wreck.
What is Negligence?
Negligence means a driver didn't do what a driver should have done under the circumstances.
This might mean the driver wasn't:
obeying traffic laws
paying attention to the street
driving at an inappropriate speed in poor weather
keeping a safe following distance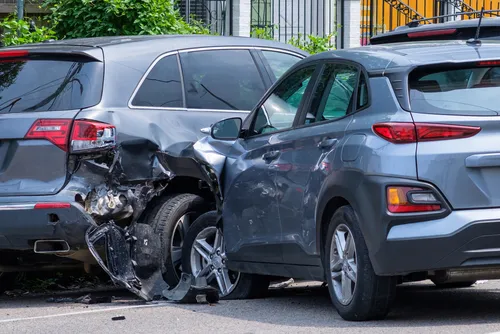 The majority of the time, the driver's insurer will be liable for paying you. Most accident victims can regain their healthcare expenses and the expense of fixing or replacing a damaged vehicle. You might qualify for cash for emotional suffering & pain, as well as the negative impact the injury has had on your life.
We know that a financial settlement doesn't always make up for all of what you've lost or negatively experienced due to the accident. Although it may ease your mind and help to relieve some of the stress and anxiety while you attempt to recover.
The Other Driver's Insurance Company Called, What Should I Say?
Many car accident victims in near Clarkdale get a telephone call from an adjuster who works for the other driver's insurance company. Adjusters can seem pleasant and friendly, ask how you are feeling and if you can answer a few things in order to get your claim processed quickly. This seems useful until you understand that the adjuster's role is to find a means for your insurance company to cover you for as little as possible or entirely deny your claim.
Adjusters are trained to ask questions which will trip you up and cause you to say things which will hurt your claim. The best course of action is to stay away from talking to the adjuster. If you work with one of our associates, then we will take care of interactions with the insurance company.
We will make sure that nothing is said that may be used against you later.
There are 3 simple rules to keep in mind if you do talk to the adjuster:
Don't offer any more info than you absolutely have to by only sticking to the facts of when and where without elaborating or providing your own opinion.
Never agree to provide a recorded statement. Such is not necessary for your claim. Its purpose is to get you to make statements that can be used against you so they may blame the accident on you, attack your credibility, or even deny your claim.
Without speaking to a lawyer we would not recommend accepting any cash.
A car accident lawyer near Clarkdale can look after your claim from start to finish, freeing you from much strain allowing you to concentrate on your psychological and physical recovery.
You Pay Zero Unless We Win!
Millions recovered for injured victims
Contact The Weinstein Firm Today for a Free Consultation!
In many cases, the insurance carrier will give you substantially more money just because you have a lawyer. Talk to one of our associates at The Weinstein Firm for free. We have been getting money for car accident victims for a very long time and have earned a reputation as being very aggressive.
We'd like to speak with you about your claim along with the ways we can help. Please call phone] or complete our FREE consultation form today.