The State of Georgia had the 10th highest number of fatal car accidents in the United States in 2020 according to the National Highway Traffic Safety Administration. A car accident can cause devastating effects that go far beyond initial injuries. There are times you will be not able to work or spend time with your family. You might be confronting an uncertain life as you're dealing with a disability or ongoing pain. A car accident lawyer near Cartersville can help you get the compensation you deserve.
You do not have to bear this burden alone and it doesn't have to drain your finances. If you were injured in a car accident which wasn't your fault the law is in your favor. You need to speak with an injury attorney near Cartersville at The Weinstein Firm. Our lawyers know how to help you. We have been getting money for clients for many years that exceeds the insurance companies offers by tens and even hundreds of thousands. Call us today at 770-HELP-NOW to request a FREE consultation.
How is Fault Determined in a Georgia Car Accident?
Many accidents are an easy two-car collision, but others involve a complex series of events. Multi-car accidents, accidents involving pedestrians or bicycles, motorcycle accidents involving automobiles, accidents brought on by rain, fog or other road conditions, accidents where one driver was distracted, DUI accidents, and many more need to be evaluated by an experienced professional.
Many accident victims blame themselves or assume it just happened by chance. However, accidents are caused by someone's carelessness or complete negligence. A lawyer understands the laws of liability following car accidents and can give you an expert opinion to ensure you are compensated as appropriate. Fault in a car accident hinges on the negligence of someone who failed to live up to her or his legal obligation to drive carefully.
A negligent driver may not have intended for the accident to happen but they still have to live up to their legal obligation. Negligent driving might include:
speeding
drunk driving
disobeying traffic signals
competitive driving,
tailgating
dangerous driving behavior
Georgia is an "at-fault" state. This simply means that the insurance company for the driver who's at fault in a car accident must pay for the damages. As a result of this, fault is an important element in most automobile collision claims.
Cartersville Accident Statistics 2019-2021
What Kind of Injuries Will a Car Accident Claim Cover?
Essentially any injury you incurred as a result of the accident.
To include but not be limited to:
Sprained muscles
Soft tissue damages
Broken bones
Head or brain injuries
Spine injuries
Whiplash
Many people feel good immediately following a car accident, but develop signs of injury over the upcoming days or weeks. The sooner you find a physician and begin treatment the quicker your recovery is likely to be. Also visiting a physician right away can demonstrate that you had an injury from the beginning making your insurance claim stronger.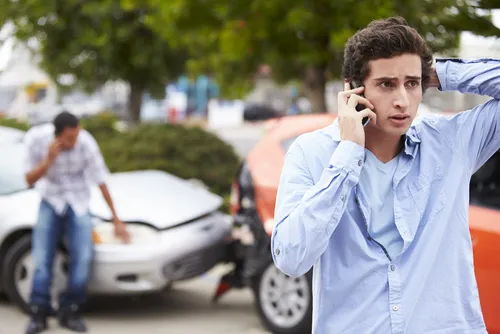 How Much Cash Will I Receive?
Accident victims in the City of Cartersville can regain the full cost of their injuries and vehicle damage from the insurance company. This will include car repair expenses, your medical costs, missed work time and some other maintenance you might need. These costs can accumulate even in minor accidents. If you've suffered more serious injuries, you may qualify for more. You may receive damages for losses such as chronic pain or temporary disability. You might qualify for compensation for wrongful death if a loved one lost their life in the accident.
We do not believe that money can ever make up for what you lost. We hope the proper compensation can give you and your family the financial stability you deserve to move ahead with your recovery.
If the Car Accident Will be Covered by Insurance, do I Really Need a Lawyer?
We advise that you be careful when dealing with insurance companies. They will attempt to eliminate paying you altogether or provide you an amount far less than you ought to receive. That is one reason it's important to consult a lawyer. The insurance companies settlement offer can be evaluated by personal injury lawyers near Cartersville, Georgia protecting your interests. Injury victims are often made offers by insurance companies shortly after the accident. The trouble with these offers are they are almost always less than your claim is worth. More frequently than not they are not even enough cash to cover your medical bills. Insurance companies make these low offers because they are trying to make a profit.
Get the compensation
you deserve $$$
Schedule a free initial consultation. We will provide sound legal advice without judgement. Contact us today at 770-HELP-NOW
Call a Car Accident Lawyer Near Cartersville Today for a Free Case-Review!
Having a lawyer in your corner could mean that you get tens or hundreds of thousands more than you were originally offered. Speak for FREE to a car accident lawyer near Cartersville at The Weinstein Firm by calling 770-HELP-NOW. Our attorneys have dedicated themselves to helping car accident victims. We never charge a fee unless we win money for you.