A single injury may have life-changing consequences. Each year in Canton, GA folks suffer injuries that range from minor scrapes and soreness to incapacitation resulting in medical bills. You don't need to face these costs. The law gives you the right to recover cash for doctor bills, medications, and missed work time — and much more if you were hurt by no fault of your own. Find out if you qualify by speaking to our personal injury lawyers near Canton.
The Weinstein Firm has the expertise to get the money you need We have one aim: to help people get the money necessary to recover as completely as possible. That is our mission, and why we are respected as one of the biggest law firms in Georgia. Let us provide you with a free consultation. Get in touch with us 770-HELP-NOW now, and get your free consultation.
How Can I Protect my Rights?
Bear in mind that it's hard to tell how severe an accident is at the start. Doctors may say it will get better in weeks only to find out afterward that there are complications. For this reason, we recommend you do two important things to protect your rights:
Do NOT take money from an insurance company or sign any paperwork. We often talk to people who took the first money the insurance company offered. Then later they realized they'd need more treatment. The reason insurance businesses provide money immediately is because they wish to settle your claim quickly and for the lowest amount. Never sign anything, give a statement to the insurer, or accept a check unless you have first consulted with a personal injury attorney near Canton.
Do see a lawyer right away. When you talk to a lawyer, you get an idea of what weighs in your favor and against you and some likelihood of a favorable financial outcome. It may be the single most important thing you do following an injury. A fantastic lawyer has seen many instances like yours and has experience working with insurance companies. They can tell you whether you have a claim that is strong and be certain that you receive a medical evaluation by physicians who understand your condition. Settlements that involve lawyers for the injured are substantially higher than those without lawyers.
How do I Know if my Claim is Legitimate?
If it was not your fault and if you were hurt, you may have a claim. Injuries don't generally intentionally happen. Legally, many accidents occur because someone else has been "negligent," meaning they weren't as careful as they should've been. This is true of many car crash injuries and slip and fall accidents, amongst others. Negligence does not indicate that someone wanted to hurt you. However, it does imply that the insurance provider of the negligent party is responsible for the injuries.
A number of the most common kinds of accident claims are:
Vehicle accidents
Accidents slips and falls
Pedestrians or bicyclists
Injuries that happen during a mugging
Neglect in nursing homes
Defective products which are designed or made
Dangerous medical apparatus
Harmful prescription drugs
Almost any sort of injury can result in a successful personal injury claim.
Personal Injury Practice Areas
Drunk Driving Accidents
Motorcycle Accidents
Rear-End Collision Accidents
Social Security Disability
Truck Accidents
Uninsured Motorist Accidents
Workers Compensation
You Pay Zero Unless We Win!
Millions recovered for injured victims
Do I Want to go to Court to Get my Personal Injury Claim?
The majority of the time, no. Sometimes an insurance company won't negotiate. They may think their side is better than it is, or they might think that they can make you look bad to a jury. If we can't resolve your situation through discussion with the other parties, we clarify what may occur if you take your claim to the local courts. We will tell you how strong we think your case is. We can continue to represent you in court as well should you file a lawsuit.
But a lot of cases never reach there. At The Weinstein Firm, we're known for our ability and our bargaining power. We start every claim with a complete investigation into exactly what it will take for you to recover as completely as possible and the cause of your injuries. Armed with this evidence, we could demonstrate to the insurance company hard evidence of how much money you will need and what occurred. That's all it takes to get you a significant financial recovery.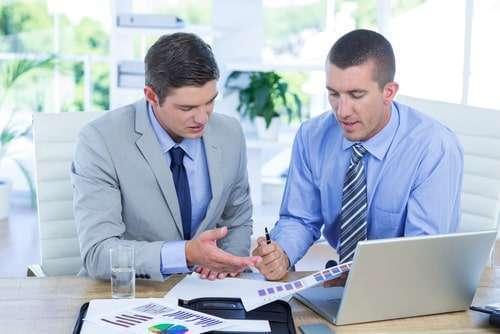 What Will I be Charged by a Personal Injury Lawyer Near Canton?
We do not feel that getting legal aid should be pricey, particularly when you're dealing with an accident. Here's our pricing structure:
We don't charge you anything for your consultation
You do not pay anything
Unless we win money for you, you do not pay anything
We'll take out our commission as a percentage of the award when we do succeed in obtaining you a fiscal recovery. This provides you the best professional assistance and only a fee when it can be afforded.
Is There a Deadline for Making an Accident Claim?
Yes. State and federal laws that impose strict deadlines are followed by the City of Canton. These deadlines vary based on the circumstances of your case. For instance, many individuals have up to two years following their injury to file a claim. But some people may confront a deadline in just weeks. And if you miss the deadline, you probably won't be able to recover any money for your injuries. Do not let this happen to you. Talk to a lawyer right away.
Speak to a Personal Injury Lawyer Near Canton
At The Weinstein Firm, we would like to assist you in getting the money to recover completely – physically and financially. Let's show you how it will help to have an attorney on your side. Schedule a complimentary consultation to discuss your claim, advise on likely outcomes and explore the options. Call us or fill out the form today, and get your FREE consultation.