The last thing anybody expects is to be hit by an Athens transit bus. One minute you're crossing the street and the next thing you know, you're being crushed under the weight of a large city bus. Thankfully, your bus accident lawyer in Athens can sue the city on your behalf.
Why Are Bus Accidents So Dangerous?
Even if you aren't on foot when the bus hits you, the impact will be tremendous. If you're lucky, the bus won't be going all that fast. With so many frequent stops, there is a good chance the bus will only be going 15 or 20 miles per hour.
Regardless of how the bus accident happens, you may very well have a claim for damages. The question is whether your Athens accident attorney will be able to sue the city. Since the Athens transit system is owned by the Unified Government of Athens-Clarke County, there is a possibility the defendant may be immune from liability.
You May Suffer Life-Threatening Injuries If You're Hit by an Athens Transit Bus 
Of all the types of motor vehicle accidents, bus accidents are right up there as far as being the most dangerous. Our Athens accident attorneys rank them up there with motorcycle crashes and tractor-trailer accidents.
Your bus accident lawyer in Athens will fight to get you compensation for these injuries. Since injuries in these types of crashes are so serious, you may be entitled to significant damages.
The City Should Have to Pay if an Athens Transit Bus Driver Hits You
It's not fair for the city to be immune from liability. The injuries you may suffer in this kind of crash can be life-threatening. Some of your injuries may include:
Traumatic brain injury
Spinal cord injury
Loss of limbs
Broken bones
Internal injuries
Paralysis
Back and neck injuries
The reason you hire a bus accident lawyer in Athens is so they can get you compensation for your injuries. The only problem is that the Athens transit bus that hit you is owned by the city. Filing suit against a city can be a lot more difficult than suing an individual.
Common Carriers Are Held to a Very High Standard of Care
In Georgia, there is a law that specifically applies to common carriers. A common carrier is simply a person or company that carries goods or passengers to and from their destination. According to the common carrier statute in Georgia, OCGA 46-9-130, the Athens Transit bus would qualify as a common carrier.
What Does Your Bus Accident Lawyer in Athens Have to Prove for You to Win?
Common carriers in Georgia are held to a much higher standard than regular drivers. Normally, when you sue another driver for a car accident, your Athens accident attorney has to prove negligence. That's the only way you can collect damages.
When the other driver is a common carrier, like an Athens Transit bus, it's a lot easier to prove liability. According to Georgia law, your bus accident lawyer in Athens only has to prove that the bus driver did not act in the best interest of public safety.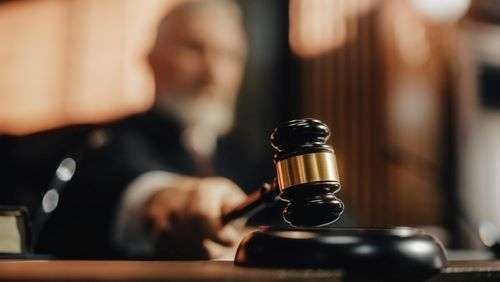 Are You Afraid to Sue the City?
When our bus accident lawyers in Athens first meet with a client, they tell us they're afraid to sue the city. They worry that the City of Athens could retaliate against them somehow. While we completely understand why you would feel this way, it shouldn't stop you from demanding compensation for your injuries.
If you have to sue Athens Transit for a bus accident, you will actually be suing the Unified Government of Athens-Clarke County. The same rules apply. This means that there is a chance the defendant will claim immunity in your case.
The Attorneys for the City of Athens May Try to Invoke Civil Immunity
When the attorneys for Athens Transit find out you're suing them, they will try to claim immunity. Municipalities and counties have a certain level of civil liability. However, that doesn't mean they can never be sued for damages.
Your Athens accident attorney can sue the bus company. This means that they will be, in essence, suing the government. While the defendant could theoretically claim immunity, that probably won't work in your case.
How Do You Know if the Athens Transit System Will Be Immune from Liability?
According to Garrett v Athens-Clarke County, immunity will not apply if the defendant violated an established statute that protects the plaintiff's rights. Since OCGA 46-9-130 clearly states that common carriers must operate with public safety in mind, it negates the city's claim of immunity.
Your Bus Accident Lawyer in Athens Should Be Able to Overcome the City's Claim of Immunity
At some point, your Athens accident attorney will receive the defendant's response to your complaint. If they claim immunity in their answer, your bus accident lawyer in Athens will challenge it immediately.
Once your attorney points out that the Athens Transit bus constitutes a common carrier, the defendant's claim should be refuted. Since immunity does not apply if a bus driver violates the common carrier act, you should be able to pursue your claim for damages.
Why Can't I Just File a Claim Against the Transit System's Insurance Company?
If you were injured in a bus accident, you probably suffered very serious injuries. A lot of the accident victims our Athens accident attorneys meet with suffered life-threatening injuries in their bus accident.
Like most other bus accident victims, you likely filed your claim against the bus company's insurance carrier. If it was approved, you should have your check in a week or two. However, if your claim was denied, you only have one option. You will need to hire a bus accident lawyer in Athens to file a lawsuit on your behalf.
Our Athens Accident Attorneys Can Let You Know if It's Worth Filing Suit
We suggest you contact our office today so you can schedule your free, initial consultation. You can sit down with one of our experienced Athens accident attorneys and have them review your claim. If they feel that your claim has merit, they will more than likely be willing to represent you.