If you or a loved one was injured in Buford, you might be wondering how you are going to afford your medical bills and missed time from work. But when the harm was not your fault, then you may qualify for cash for these and other expenses. You need good personal injury lawyers near Buford, GA.
At The Weinstein Firm, we've been assisting injured people for many, many years. Our mission began when we started a local law firm, and it has lasted through our evolution. We don't make matters easy for insurance companies, which want to wriggle out of paying injury claims. We've got a solid track record of getting our customers the money that they deserve. Let's sit down for a free consultation to show you everything we could do for you. Get in touch with us at 770-HELP-NOW and receive your free consultation.
What Can I Do to Protect My Rights?
After an injury, your first priority is your health. But, it is very important to protect your legal rights and entitlements. You do not know what the future will hold. We talk to way too many people who sign their rights away before they have all of the details. Be your own advocate by following these two steps:
Be patient and don't signal any insurer paperwork. Following an injury, it's typical for car insurance firms (or other types of insurers) to offer up money straight away. Resist! You should not take this very first offer, although you may need the cash. The insurance company is trying to settle your claim while protecting its profits. And if you take the cash, you'll probably sign away your right to regain more after you understand what your injuries will really cost. Always speak with a lawyer before you accept a check, sign up documents or make a statement.
Schedule an appointment with a personal injury attorney near Buford straight away. A legal consultation is the most effective method to safeguard your rights following an injury. A personal injury lawyer knows cases and can explain your rights, assess the strength of your claim, and help you avoid errors. An attorney can send you to doctors who understand your injuries and their price. Having a lawyer on your side may mean you recover more than what the insurance company first offered
Can a Personal Injury Lawyer Near Buford Tell if My Claim is Valid?
If your injuries were not your fault, it is possible that you have a valid claim. We have discovered that accidents do happen for no reason. Many automobile accidents occur because someone wasn't paying attention, was driving harshly or disobeyed traffic laws. Slip and falls occur when property owners don't take care of unsafe conditions. Such "freak accidents" are often brought on by carelessness on the part of a product maker or party responsible for maintenance. These types of cases all require "negligence"–someone else's carelessness, even though it was accidental. Because of their carelessness, they (or their insurance) have to pay the expenses of your accident.
We Deal with these sorts of personal injury claims:
Vehicle accidents
Slip and fall injuries
Accidents involving bicyclists or pedestrians and vehicles
Attack injuries like dog bites or being injured during a robbery
Neglect in nursing homes
Product defects
Dangerous medical devices
Harmful prescription medications
This is just a partial list and most claim types are not on it. If you don't see yours, call us. We have assisted our clients to recover money for these and many other different kinds of injuries.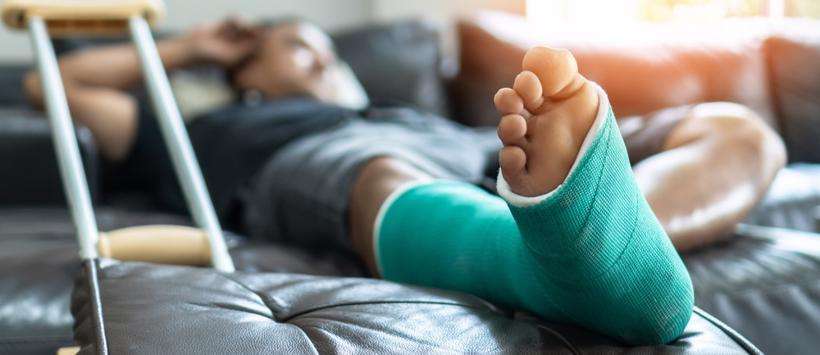 Personal Injury Practice Areas
Dog Bite & Animal Attacks
Drunk Driving Accidents
Rear-End Collision Accidents
Social Security Disability (SSD)
Truck Accidents
Uninsured Motorist Accidents
Workers Compensation
Personal injury claims are often settled outside of court. Sometimes this isn't possible because an insurance carrier is reluctant to generate a settlement that is fair and reasonable. The insurance carrier might be overconfident or may think that it can poke holes in your testimony. We will clarify this to you and give you our opinion of your odds of winning if the insurance provider in your case will not settle. If you would still like to try a case in court, we also have litigation attorneys.
However, most personal injury claims are resolved at the bargaining table. We gain leverage on insurance companies by thorough investigation and by reliance on subject matter experts. This team of evidence collectors demonstrates how you suffered and exactly what it cost you. Based on this we construct a case like we were going to court. We use this knowledge to show the insurance company who is responsible and what your claim is really worth. Oftentimes, that's all that's needed to win you a sizable amount of money.
Get the compensation
you deserve $$$
Schedule a free initial consultation. We will provide sound legal advice without judgement. Contact us today at 770-HELP-NOW
How Expensive is a Personal Injury Lawyer Near Buford?
We think that everyone ought to be able to pay for an attorney, so we offer:
Your first consultation with us is completely free
We do not charge by the hour for our services, and we will not ask you to pay for anything while we are working on your claim
We won't charge you any money in any way if we don't win your case
Our fee is a proportion of the sum we win for you if money is recovered by us in the claim.
This way, you may find the help you need, but the financial risk is taken by us.
How Much Time do I have to get my Injury on File in Buford?
There are a number of national and state law-establish deadlines for filing injury claims in the City of Buford. Various laws apply and so it will depend on your circumstances. Harmed victims have around 2 years from the date of their injury to file a claim. However, some people confront a far shorter deadline–in some cases only a matter of weeks. To avoid losing your rights to make a claim by missing the deadline, it is important to get help from a personal injury attorney immediately.
Talk to a Personal Injury Attorney Near Buford at No Cost
At The Weinstein Firm, we have spent many, many years following one goal–to get the financial recovery or clients deserve. We'd like to explain to you how our approach can work for you. At our totally free consultation, we'll answer your questions and clarify how to get started with a claim. Get in touch with us at 770-HELP-NOW or fill out the form today and get your FREE consultation.