A Jewish law firm dedicated to helping our clients and community in Metro Atlanta and throughout Georgia.
We are a premier Auto Accident Injury and Personal Injury Jewish Law Firm, founded upon the principle that every individual deserves to have representation equal to that of corporations, insurance companies, and government agencies.
In every case, our team is dedicated to leveling the playing field by aggressively fighting for your rights to get the just compensation you deserve! If your injuries result from an auto accident, truck accident, slip and fall, or medical malpractice, please call our office.
We will Travel to you after you fall victim to an Accident or Injury! Let us come to you..so you can focus on healing.
We offer FREE CONSULTATIONS!
What We Do
Success Starts With Respect
We know how difficult it can be for families to care for a loved one and prepare for a lawsuit simultaneously. From the moment you step into our Atlanta office, we treat you with courtesy and kindness and give you our full attention as you tell your story. During your free initial consultation, our professionals meet with you to ensure that your case is analyzed in great detail to ensure that your case gets the respect and results you deserve.
We pride ourselves on our case management skills. We are dedicated to quickly and effectively resolving your case so you can focus on healing from your mental/physical injuries or tough divorce/family law matter you may be facing. 
Nothing is more important to us than your well-being, and our team ensures that clients are fully informed about their cases at all times. We return all client calls and emails promptly and encourage our clients to contact us with any questions they may have.
Act Now To Protect Your Rights
The decisions you make in the approaching hours will be critical. You need the right answers to make the right decisions right away. The Weinstein Firm has the knowledge to give you those answers and the team resources to bring every option and legal tool to your case. Providing effective, aggressive investigation and representation is our mission so you can focus on healing and move forward with your life.
We will Travel to you after you fall victim to an Accident or Injury! Let us come to you..so you can focus on healing.
Emergency Service Appointments Available
Weekend Appointments Available
Understanding And Uncompromising Representation
To us, you are, first and foremost a person, one who has and will continue to endure an incredible ordeal. Our sensitivity to your needs is what distinguishes us from our competition. Your peace of mind is important to us all. 
When your life hangs in the balance, you need a dedicated law firm ready to use every possible resource to win your case. You will find that and more at our Personal Injury Law Firm.
Our commitment to excellent representation includes:
Giving each client the attention and professional service they deserve
Explaining how the law applies to their particular situation and the client's rights under the current laws
Explaining the options the client has available in order to make an informed decision
Recommending certain actions based on experience and know-how
Keeping clients informed with regard to their case
Maintaining client confidence and trust
Looking out for our clients' immediate needs and long term interests
Returning client telephone calls promptly
Assisting the client to receive the best medical care available
Maximizing our client's compensation for the injuries he or she has suffered
Why Hire a Lawyer With the Same Ethnoreligious Background as You?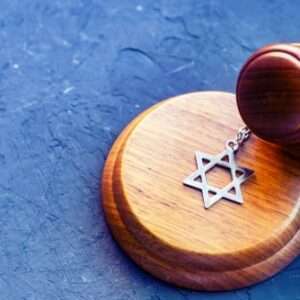 Hiring a lawyer with the same ethnoreligious background as you can be advantageous for many reasons.
First, the lawyer will be able to identify with you and your situation on a personal level. This can be helpful in terms of building trust and rapport.
Second, the lawyer will likely understand the relevant cultural and religious context surrounding your case. This can be important when navigating the legal system and protecting your rights.
Third, the lawyer may have important personal and professional connections within the same ethnoreligious community. These connections can be helpful when gathering information and evidence, as well as networking and building support.
Fourth, the lawyer will be familiar with the unique challenges faced by people from your background when interacting with the legal system. They'll help you find creative solutions to problems and advocate for your rights.
Lastly, the lawyer may be able to provide you with valuable advice and guidance based on their personal experiences. This can help ensure that you take the proper steps and make the best decisions for your case.
Hiring a lawyer with the same background as you can be highly beneficial. If you are facing legal challenges, it is worth considering this option.
Cases We've Worked On 
We have worked on all types of car accident cases, including major collisions and minor fender benders. We will work tirelessly to get you the compensation you deserve. Our personal injury attorneys have successfully represented clients in a wide range of cases, including:
Truck accidents

Slip and fall accidents

Product liability accidents

Premises liability accidents

Pedestrian accidents

Motorcycle accidents

Car accidents

Bicycle accidents

Wrongful death

claims
Investigating Your Claim
Our attorneys will thoroughly investigate your claim to determine who is liable for your injuries. We will collect all evidence, including photos, witness statements, medical records, and more. We will then use this evidence to build a strong case on your behalf.
Collecting Evidence
Below are a few examples of proof that our attorneys may collect to help strengthen your claim:
Medical records:

Documentation of your injuries and treatment will be critical in demonstrating the extent of your damages.

Photos:

Photographs of the accident scene, your injuries, and any property damage can be very helpful in establishing liability.

Witness statements:

Witnesses can provide first-hand accounts of what happened, which can be very helpful in proving your case.

Police reports:

Police reports can contain valuable information, such as the names of involved parties and insurance information.

Accident reconstruction:

In some cases, accident reconstruction may be necessary to establish how the accident happened.
Determining Liability
Once we have collected all of the evidence, our attorneys will work to determine who is liable for your injuries. In many cases, multiple parties may be responsible.
 For example, if you were injured in a car accident, the other driver may be liable, but the manufacturer of a defective car part may also be liable. Our attorneys will carefully review all evidence to identify all potentially liable parties.
Filing a Lawsuit
If the insurance company is unwilling to offer you a fair settlement, we will file a lawsuit on your behalf. Our attorneys have handled countless personal injury cases and are prepared to take your case to trial.
We understand that the thought of going to court can be daunting, but we will be with you every step and ensure that you are prepared for what to expect. Our goal is to get you the best possible outcome for your case, whether through a settlement or a trial verdict.
Negotiating with Insurance Companies
The insurance company will likely contact you soon after the accident and try to get you to give a recorded statement. Remember that anything you say to the insurance company can be used against you in court. Be sure to consult with an attorney before giving a statement.
The insurance company will also try to get you to settle your claim quickly and for as little money as possible. Our law firm can be relied on to properly value your claim and negotiate with the insurance company to get fair compensation.
No Recovery, No Fee
You should never have to pay any upfront costs to hire an attorney. Our team follows a contingency fee basis, meaning we only get paid if we recover compensation for you. You don't owe us anything if we don't win your case.
Schedule a Free Consultation Today
Get no less than you deserve by working with our personal injury lawyers. We will review your case and explain your legal options. Our law firm will fight to get you the maximum compensation possible for your injuries. Call us now for more information on our legal services.
---
Proud Supporter Of: