Atlanta, Georgia, car accident lawyers know no one will intentionally get into an accident with the hope of winning the case. You could be the victim or the at-fault party when you are involved in a car accident. However, when you sustain injuries as a result of another person's negligence, you deserve to be compensated for your damages.
In Georgia, if you want compensation, you would need to settle with insurance companies or file a personal injury claim. Unfortunately, handling a personal injury lawsuit from the beginning to the end can be challenging, and there are several reasons why your injury lawsuit may fail.
Some of these reasons are sometimes caused by the victim, and others result from some legal procedures. This article discusses why some personal injury lawsuits fail.
Atlanta Car Accident Lawyers Explain Reasons Why Personal Injury Lawsuits Fail
Processing a personal injury lawsuit goes beyond submitting a statement of everything that happened and how it affected your life. Some legal principles must be applied, and some strict rules must be followed to claim compensation. But, if you fail to adhere to these rules, there is a high chance that your lawsuit will fail.
Here are six reasons why most personal injury lawsuits fail.
Insufficient Documents
Important documents such as pictures and videos of the accident scene, medical records, receipts, and police reports are vital in a personal injury lawsuit. This is because stating facts about the event orally is not enough; you need evidence to support your case. So, you must collect and preserve every vital document relating to your case.
Also, it's not enough to have a strong case. You must be ready to prove that the crash happened, how and when it did, and who caused the accident. In addition, you must be ready to convince others in court that your case is a winnable one. This is why documenting should be a part of your legal strategy if you want to win your case.
Falsification
Falsifying facts about the accident to favor you is the biggest mistake that most auto accident victims make. You must understand that before you are considered an accident victim, strong evidence must support your claim. Therefore, you must be truthful during the lawsuit to win your case. Any slight misrepresentation of facts is detrimental to your case and will only do more harm than good to your claim.
The court can dismiss your claim or even issue sanctions when you falsify the facts surrounding your accident. They can even suppress the evidence presented, making it difficult for you to get compensation.
In essence, misrepresenting facts can be a good reason why you lost your personal injury case. So, you must refrain from trying to change the events surrounding your case to get more settlement.
Social Media
Most times, after an accident, you may be tempted to log on to social media to vent about the event and the limitations you have faced since the accident. But no matter how tempted you are, You shouldn't do it.
This is because venting on social media will only cause more harm than good. These days, posts on social media qualify as evidence and can be admissible in court. So, whatever you post online can either help or ruin your lawsuit.
The court or jury may have rejected social media posts a few years ago as evidence. But since that is no longer the case, the other party's legal team or insurance company will monitor your activities on social media posts. They are waiting for you to contradict yourself, and they will print it and present it to the court as evidence against you.
In addition, they could also be monitoring your social media posts to see if you will reveal your strategy. So, staying off every social media platform in the wake of your case is the best way to avoid a mistake that can make you lose your case.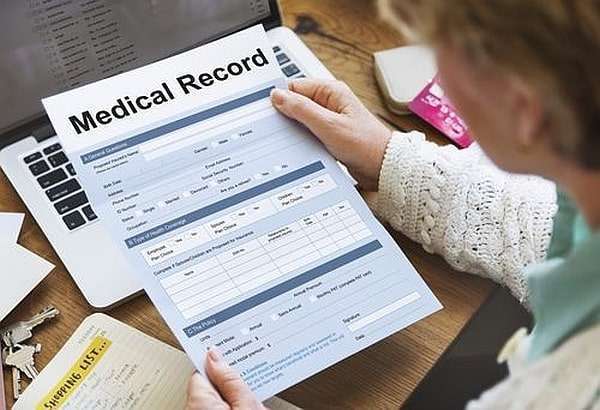 Hiding Information Like Past Accidents and Injuries
Atlanta, Georgia, car accident lawyers must know the whole story. When pursuing a personal injury case, you mustn't hide information such as past accidents and injuries. In addition, your legal team needs time to prepare answers to any confusing and unflattering information the other party might bring up in court.
When you keep any of these past incidents to yourself, your attorney might be caught off guard in court and discredit your statement or evidence. Telling your attorney everything they need to know beforehand will also help you win your case.
Exaggeration and Speculating Facts
You might often find yourself tempted to exaggerate the incident or speculate on things you can't back up. But, no matter how tempted you are, don't speculate or exaggerate.
If you are asked a question in court, you should remain honest and stick to the facts you can prove. Exaggerating or speculating on things you can't prove can affect your case negatively.
If the court thinks you are speculating or exaggerating, they might be forced to dismiss your evidence or disbelieve other facts surrounding your case. In addition, they might not be able to determine the compensation you truly deserve. Therefore, it is always better to decline a question than misstate or exaggerate facts.
Waiting Too Long Before Seeking Legal Help
Many accident victims take too much time before hiring a car accident attorney to help with their case. Waiting too long before seeking legal help is unwise and unfavorable to your case. A car accident attorney understands the law and knows all the steps to take that can help you get the compensation you deserve.
So, the sooner you hire an attorney, the more your case has a chance for a better outcome. Aside from being able to provide you with useful information and direction, they also know all the court processes, applicable laws, rules, and the deadline set by Georgia's Statute of Limitations. Therefore, if you wait too long before seeking legal help, getting the necessary evidence to support your case might be challenging.
Let Our Experienced Atlanta, Georgia, Car Accident Lawyers Help You!
If you sustained injuries caused by another person's negligent actions, you need legal help. You might face some difficulties and deal with the emotional stress caused by a car accident. However, you shouldn't wait too long to get compensation for damages.
At The Weinstein Firm, our personal injury lawyers in Atlanta know the consequences of car accidents on a person's life. So, we will use our experience to ensure your lawsuit doesn't fail. Contact our office today to schedule a free consultation.