Have you been a victim of a hit-and-run accident in Wrightsville? Numerous people go through this ordeal each year and it is important to seek compensation. There is hope for those who are in this situation and it is recommended to seek experienced legal counsel immediately.
This is where our Wrightsville hit & run accident lawyers at The Weinstein Firm can help. We can analyze your case details, guide you through the legal process, and fight to get you the maximum compensation. We have extensive experience and the resources to handle your car accident case in Wrightsville, Georgia.
For a free case evaluation, give us a call at 770-HELP-NOW.
Why Would A Driver Leave the Scene After an Accident?
Many victims are left asking why a driver would flee the scene. It is quite common for people to panic when they get into an accident because they don't wish to face the consequences of their actions and/or they know they were negligent. The driver may have been drunk, driving with a suspended license, or not have insurance.
It is also possible the person was impaired to the point they didn't know what occurred. This can happen with those who are driving under the influence of alcohol or drugs.
If you have been involved in an accident and the at-fault driver flees the scene of the accident, this can make recovering damages quite complicated for you. This is why it is important to seek the assistance of an experienced hit-and-run lawyer at The Weinstein Firm as soon as possible.
What Should You Do If a Driver Leaves After a Car Accident?
If the driver flees the scene, don't chase after them and make sure to call law enforcement right away. You can describe what the other car looked liked if you were not able to note down its license number. Provide as much relevant information as possible in order to help the authorities to track down the other driver.
Collect as much evidence as you can at the scene. This includes taking detailed photos/videos. It is also important to see whether or not there were eyewitnesses in the area. If so, ask for their contact details. Witnesses may be able to provide information that can help police locate the hit-and-run driver, and witness testimony can support your case if you file a lawsuit.
You should seek medical assistance. Keep the medical records will be important when seeking compensation for your injuries. Be sure to contact a trusted hit-and-run accident lawyer. Get in touch with us by calling 770-HELP-NOW.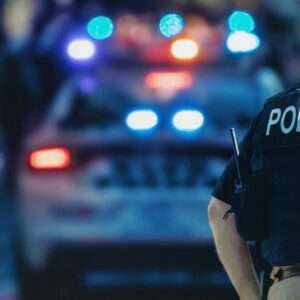 What Damages Can Victims Get From A Hit and Run Accident Claim in Georgia?
Here are some of the damages our team can help you recover from a hit and run accident claim:
1. Economic Damages
These are financial losses experienced due to the damages and injuries caused by the accident. They include medical expenses, lost wages, property damage, funeral expenses, doctor's transportation costs, etc.
2. Non-Economic Damages
These are awarded for damages and losses that cannot be assigned a dollar value. They include emotional trauma, pain and suffering, loss of enjoyment of life, loss of companionship, and loss of consortium.
3. Punitive Damages
You can also recover punitive damages if the judge finds the party at fault grossly reckless, negligent, or malicious.
How Long Do I Have to File a Hit-and-Run Accident Case in Georgia?
The deadline to file a personal injury lawsuit in Georgia is set at two years. This means you will have to get the claim within two years from when the accident took place. If you want to do this the right way, you should take the time to speak to one of our legal representatives at The Weinstein Firm.
We can assist with this process as soon as you give us a call at 770-HELP-NOW.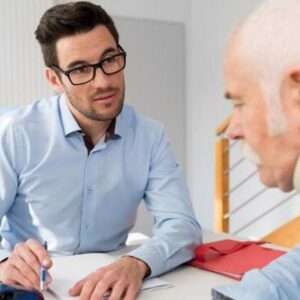 Why Do I Need a Lawyer?
Hiring a lawyer can make all the difference in your hit-and-run case. Your attorney will investigate the accident and also take steps to help identify the responsible motorist. The attorney will review the available evidence including witness statements, surveillance footage, police reports, and any other important piece of evidence. Your attorney will also help to determine and prove the value of your claim by assessing your medical records and bills, expenses, and losses.
If the at-fault driver can't be located, you will need to file a claim with your own insurance company through your uninsured motorist coverage. Insurance companies are known to use various tactics to minimize the amount that they have to pay including exaggerating your level of fault and also pressuring you to accept lowball offers. However, your attorney will handle negotiations with the insurance company on your behalf and ensure that the insurance company doesn't take advantage of you.
If a favorable settlement agreement can't be reached upon during the negotiations stage, your attorney will take your case to trial. Here, your attorney will fight for your rights before a judge and jury. When you have an experienced attorney on your side, the courts will take your case more seriously and you stand a better outcome.
Each step is critical and you don't want to make mistakes along the way. For more on what The Weinstein Firm is all about, call 770-HELP-NOW.
Contact our Wrightsville Hit & Run Accident Lawyers
Hit-and-run accidents can lead to serious consequences when it comes to a person's quality of life. We have experience managing these cases and will know how to guide you throughout the legal process. Due to the complexities of each case, we take the time to use all of our legal resources to help.
This is where The Weinstein Firm stands out as a trustworthy Georgia personal injury law firm. We leave no stone unturned to help our clients and that is what leads to our record of success. We have helped clients obtain millions of dollars in compensation.
We operate on a contingency basis, so you pay nothing upfront. In fact, we don't get paid unless we win your case. Give us a call at 770-HELP-NOW today for a free case evaluation.