According to the Georgia Governor's Office of Highway Safety, 71.7% of pedestrian-involved injury crashes in Georgia in 2020 occurred during daylight hours. This means that the majority of pedestrian accidents occurred during times of the day when visibility was not a major issue. You'll want to speak to a car accident lawyer if you've suffered an injury in a car wreck in Woodstock, Georgia. Even a minor car accident injury can wind up having suffered a handicap, or life-changing consequences including difficulty returning to work and severe pain. Car Accident victims don't understand their injuries can worsen with time after already accepting an insurance offer. Don't permit yourself to be stuck with bills. A car accident lawyer near Woodstock can help you.
The Weinstein Firm has years of experience winning automobile crash cases. We realize the financial pain, strain, and stress a car accident can cause. That's why we operate only to represent the victims of injuries, never the insurance companies. Let us give you a free consultation and find out what we could do for you. Telephone The Weinstein Firm at 770-HELP-NOW today and get a free consultation.
About Woodstock
Originally a stop for the Louisville and Nashville Railroad, Woodstock, Georgia can be found in Cherokee County. The city is part of the Atlanta metropolitan area. The population was 33,039 as of 2019. The community is named for the 1826 novel Woodstock by Walter Scott.
Formed in 2009, Woodstock's Greenprints Project has been at the forefront of constructing multi-use trails in the natural areas of the city, such as Little River and Noonday Creek. Olde Rope Mill Park has biking trails, picnic areas, and a river for fishing and canoeing.
Woodstock Accident Statistics 2019-2021
Do I really need a lawyer for a car crash?
Most likely, yes. There are some cases where injuries are minor and have no complications down the road. The problem is, it is difficult for you as the accident victim to understand this upfront. We see the insurance provider quickly offer money, which may be tempting at first. But to accept this cash, you need to sign away your rights. You must agree to not request any money in the future.
This may be catastrophic in the event the treatment turns out to not improve your pain, or if doctors find severe complications. We've talked to car crash victims who obtained the diagnosis only after they signed their insurance claim away. If they had gotten a legal opinion earlier a fantastic attorney could have helped them. At The Weinstein Firm, our goal with each accident victim is to find out the complete extent of your injuries. This may mean getting you facing a specialist or forcing the insurance provider to cover all future maintenance, not simply what's immediately apparent. Our purpose is to get your expenses 100% paid for, and also to get you back to the maximum potential health after your injury.
The insurance company is currently offering money to me. What should I do?
Until you talk to a personal injury lawyer near Woodstock don't take it. Remember, the insurance company is not your friend. Their sole aim is to close your claim. It means one of two things if they're already offering cash to you:
They Would like to lure you into accepting the first, cheapest deal they can make, or they believe you've got a claim that is stronger and there hoping you don't know it.
Tactics often used by insurance companies include: Taking to process your claim or get you a response, knowing you're in pain. Calling to inquire how you're doing and then using your answers against you. Asking you confusing or leading questions for you to say something you shouldn't Blaming you for the car accident if it wasn't your fault Insurance companies know the law and they have a legal team helping them win. It is very difficult to undertake an insurance company and acquire without help that is legal.
You Pay Zero Unless We Win!
Millions recovered for injured victims
What prices can I recover in a car accident claim in Woodstock?
Georgia law permits you to recover 100 percent of your costs from the injuries in Woodstock, including the total wages because you weren't able to go to work you missed, your medical bills, all the cost of medication, treatment or rehab, and automobile repairs. If you suffered other serious loss or disability, you may also be entitled to a substantial cash recovery to cancel its impact on your life.
Must I go to court for a Woodstock car incident case?
In some cases a car incident claim will go all of the way. When this occurs, we will be at your side and handle everything for you. Our purpose is to earn the court process stress-free and as easy as possible. Without going to trial, is considerably more common to the claim to settle out of court. This is our goal for every case. From we start building the strongest case possible and assembling evidence. We establish how much you need to recoup your losses. Then we pressure the insurance company to agree without the annoyance of a trial to the amount. Oftentimes they say yes.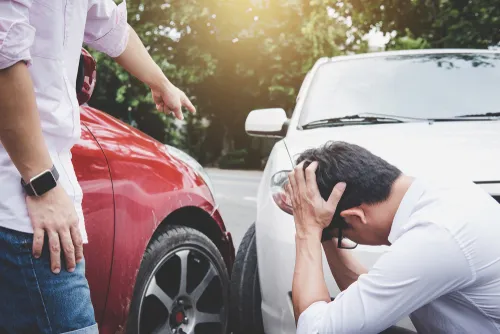 Is there a deadline to document my car accident claim in Woodstock?
Yes. Deadlines determined by federal and state law are followed by courts in the City of Woodstock. These deadlines provide for how long you'll be able to take to file your claim limitations. Sometimes you may have up to two years it may be a matter of weeks. If you miss the deadline you can lose your right. That is why you have to speak to a lawyer early after your injury as possible. How much does it cost to hire a car accident lawyer? We scatter believe you should have to pay anything out of pocket to find a lawyer. We are familiar with law firms that charge up front frees, which means they get paid whether they win or lose. We dot as we dot believe is in your best interests, agree with this practice. Rather, we offer a fee arrangement You pay us for any consultation You pay us nothing You pay nothing unless we win you money to us. We believe that is the lowest-risk and fairest way.
Talk for Free to a Car Accident Lawyer Near Woodstock
The Weinstein Firm has been founded for one reason: to help the victims of injuries. Let us assist you. We'll give you a totally free consultation on your situation when you telephone The Weinstein Firm. Get in touch with us at 770-HELP-NOW or fill out the form and receive your free consultation.