You may have a legal claim for cash to deal with your medical bills, lost time from work, and other expenses if you're harmed in an accident in Georgia. However, a lot of men and women make the mistake of assuming that an accident is just that, an accident. What they don't understand is that if they are caused by somebody else's fault they don't need to shoulder the financial burden they cause. Personal injury lawyers near Winder at the Weinstein Firm can help you.
The Weinstein Firm has been assisting victims of personal injuries like car accidents, dog bites, slip and fall cases, and much more for years. We have the expertise you want to help guide you to your best course of action after a collision. We also never work for insurance companies. We have pride in representing victims of accidents throughout Georgia, including Winder, also we can help you, too. Let us give you a free consultation. Get in touch with our personal injury firm near Winder, GA, at 770-HELP-NOW and get your free consultation now.
What Are Personal Injury Cases?
A personal injury lawsuit is any action that involves injury. They can also consist of injuries too, although most personal injury cases involve damage. In reality, some of the most devastating injury cases involve both the physical and mental damage that may endure for years to come. Property damage can often be part of a personal injury case too because property is damaged during the accident, particularly in automobile crashes. But, property damage is not required to initiate a personal injury case. Some personal injury cases are taken to court in Winder, but not all.
Some of the most common types of personal injury cases include: Car accidents, including drunk driving injuries. Millions of automobile accidents happen annually in the United States, and many of them result in psychological and physical injuries to victims. If you were involved in a car accident in Winder, contact a car accident lawyer at the Weinstein Firm. Frequently, a car crash is the consequence of a malfunction or carelessness. Dog bites can lead to harm and serious injuries. It's a great idea to get medical aid and speak to a personal injury attorney near Winder, GA, when a dog bites. It is common to just dismiss the consequences of a slip and fall accident, assuming you were at fault for your misfortune. But, many falls are brought on by someone else's carelessness, and those cases will cause a personal injury case.
The perfect method to find out your choices is to talk to a personal injury attorney. They have some special attributes as well while bus mishaps are much like automobile accidents. By way of instance, being injured on a bus doesn't mean that you're involved in a collision. Bus accidents may also have government entities too. Uninsured motorist accidents. They don't do that, while all motorists in Georgia must carry minimum levels of insurance.
You may need to look for your insurance company to offer you cost reimbursement if you're involved in an accident that doest have a policy. When your insurance provider won't work with you or when you have to begin a lawsuit against somebody, it is a fantastic idea to involve a lawyer. Any scenario that entails a physical or psychological injury caused in part or in whole by someone else could result in grounds for a personal injury lawsuit.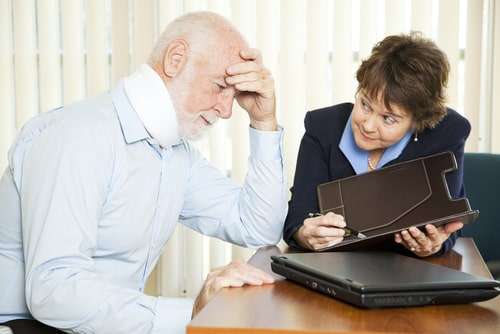 How Do I Establish My Personal Injury Case?
Most personal injury cases require that the victim show facts. These include:
That the wrongdoer has a responsibility to the victim
The wrongdoer breached that obligation
Your injuries were caused by the violation
You suffered damage Due to breach
Every driver on the road has a duty to drivers to operate their car in a way for the road's conditions. The obligation the property proprietor to you is that they maintain their property in a reasonably safe condition for those who are on their own property if you are claiming a slip and fall claim. Breaching that obligation means that the person did something wrong. In a car crash, the motorist may have been texting while driving, ran a stop sign, or drove too fast for the road conditions. Sometimes it isn't easy to pinpoint precisely what occurred that resulted in the crash, but your personal injury lawyer near Winder can help you collect and present evidence that shows the error which another driver made. There must be a connection between the crash and your own damages. You have to demonstrate that if the crash has occurred, you wouldn't have gone into the hospital, gotten treatment, or have to experience future medical attention. Normally, your health care provider will be able to tell you which injuries or health issues will be the results of the accident. However, in many scenarios, damages and the harms you endured are obviously on the mishap and you do have a right to recover cash.
How Long Do I Have to Start a Personal Injury Lawsuit?
Most personal injury cases in Georgia must be handled two years from the date of the incident. Most injuries will fall below this timeline, although there are a number of exceptions to this rule. You should keep in mind that there's a whole lot of preparation your lawyer has to do to start a lawsuit, which means you should talk to your attorney long prior to that yearlong deadline.
Get the compensation
you deserve $$$
Schedule a free initial consultation. We will provide sound legal advice without judgement. Contact us today at 770-HELP-NOW
Contact a Personal Injury Lawyer at the Weinstein Firm
Speak to a  Personal Injury Attorney near Winder. Have you recently been injured in a car accident? Have you suffered a dog bite? Can you hurt yourself at a fall? Our staff wishes to assist you and your loved ones recover from that incident. When you have been injured in Winder, The Weinstein Firm is the go-to group. Let us give you a totally free consultation.
Call us at 770-HELP-NOW or complete the form today, and receive your free consultation.