A lot of people assume that the only reason to hire a Buford car accident lawyer is to sue the other driver. While this is the case for some of our clients, our ultimate goal is to settle your accident claim with the insurance company. This way, you get a lump sum settlement rather than waiting a year or longer to resolve your case.
You may be wondering why the insurance company would want to settle. That is precisely what we will discuss in this blog.
Most of the Cases Our Buford Car Accident Lawyers Handle Involve an Insurance Company
It's rare that we handle a case that doesn't involve an insurance company. You'll have to file a claim against the other driver's insurance carrier. If they don't have insurance, then you will have no choice but to file a claim with your own insurance company.
In either case, there is an insurance carrier involved. Once your claim is received, an adjuster will be assigned to your claim. They will make the decisions as to whether your claim is approved or denied.
All Drivers Are Legally Required to Carry Auto Insurance in the State of Georgia
Regardless of what type of vehicle a person drives, they're legally required to carry insurance. According to OCGA §40-6-10, all motorists are required to maintain insurance on their vehicles. This includes cars, trucks, RVs, motorcycles, and even ATVs.
Drivers are also required to carry proof of insurance with them at all times. If the other driver cannot provide proof of insurance at the accident scene, they can be fined or even charged criminally.
Even if the Defendant Doesn't Have Insurance, You Do
If you're injured in a hit-and-run accident, or if the defendant doesn't have insurance, you will have to file a claim with your own insurance company. Sadly, most uninsured motorists' policies don't offer all that much in the way of coverage.
If your damages aren't covered by your own policy, your Buford car accident lawyer will sue the other driver personally. Whether you collect damages will depend on whether the defendant has assets.
Most Auto Insurance Claims Are Paid Without Issue
You may be thinking that most auto insurance claims are denied. That is not the case. Most insurance claims are paid without any problems. This is especially true for smaller claims.
There are times, however, when the insurance adjuster denies your claim. It's really important that you let your Buford accident attorney know why your claim was denied right away. This will help determine the way your lawyer approaches your case.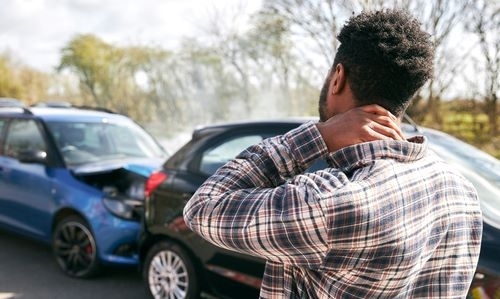 Make Sure Your Buford Accident Attorney Has a Copy of Your Letter of Denial
When you first meet with your Buford accident attorney, they'll want to see a copy of your denial letter. This will let them know the reason the insurance adjuster cited for denying your claim.
If your claim was denied for a clerical reason, it won't be hard to resolve. For example, the insurance company may have denied your claim because they hadn't received a copy of your mechanic's estimate.
If your claim was denied for a more substantive reason, it may be difficult (or even impossible) to convince the insurance adjuster to settle your claim.
There Are Numerous Reasons Why the Insurance Adjuster May Have Denied Your Claim
Over the years, our Buford injury lawyers have become familiar with the more common reasons insurance companies reject car accident claims. It will really depend on the facts of your case.
Some of the more common reasons include the following:
The insurance adjuster believes you caused the crash.
They do not believe your injuries were as serious as you claimed they were.
You have a history of filing auto accident claims.
The defendant's insurance policy was not valid.
The claim is rather large and the insurance adjuster thinks they can settle for less down the road.
Once your Buford accident attorney knows why your claim was denied, they'll know how likely the insurance company will be interested in settling.
Our Buford Auto Accident Lawyers Have Found That Large Claims Are More Likely to Be Denied
One of the reasons larger claims are initially denied is because the insurance carrier is hoping to settle for less. They are confident that, when push comes to shove, you'll be willing to settle for much less than your total demand.
The insurance company figures it's worth spending the money to defend a large claim. Even if they don't think they can get out of paying it entirely, they believe they can settle the claim. Given the fact that more than 95% of all cases do end up settling, they are usually right.
More Than 95% of All Car Accident Lawsuits Settle Long Before Trial
Insurance companies are well aware that more than 95% of all car accident lawsuits settle at some point. Usually, these cases settle long before trial. It all depends on how serious your injuries are. It also depends on what the insurance company's settlement offer is.
Your Buford car accident lawyer isn't going to encourage you to accept a settlement that doesn't cover your out-of-pocket expenses. Their goal is to make sure you are made whole. Sometimes, this means you wait for the insurance company to make a better offer.
Your Buford Accident Attorney Will Make Sure the Insurance Adjuster Doesn't Take Advantage of You
In our experience, when the insurance adjuster learns that someone isn't represented by a Buford car accident attorney, they try to take advantage of them. One tactic they are famous for is offering an accident victim a low settlement, hoping they are desperate enough to accept it.
Your Buford accident attorney will make sure this doesn't happen. Your lawyer will be the one to negotiate a settlement on your behalf. And, while they will inform you of any settlement offers, they will discourage you from accepting one that isn't reasonable.
Talk to a Buford Accident Attorney Before You Make Any Final Decisions
We suggest that you at least talk to an experienced Georiga accident lawyer before you make any final decisions. The insurance company will pressure you to sign a settlement release before you have a chance to show it to a Buford accident attorney.
We offer all new clients a free, initial consultation. This gives you the chance to have your claim reviewed by a seasoned attorney who has your best interests in mind. You can call our office to schedule your free consultation, or you can do so through our website.